 At the Fox News presidential debate in Iowa last week, moderator Megyn Kelly asked the Republican candidates to name their favorite Supreme Court justice. The answers were predictable: conservative stalwarts Antonin Scalia, Clarence Thomas, John Roberts and Samuel Alito.
If elected, one of the candidates who volunteered those names (only Ron Paul refused to play ball with Kelly) may have the opportunity to nominate another justice to that list.
The most likely candidate for retirement is liberal Justice Ruth Bader Ginsburg, now 78 years old and recently experiencing a cancer scare, a fainting spell and the loss of her husband. If she chooses to leave -- or, for that matter, 73-year-old swing vote Anthony Kennedy -- a Republican presidential victory in 2012 could lead to the Court's first solid conservative majority since the 1920s.
The Huffington Post asked leading figures in the conservative legal world who might be on a Republican president's Supreme Court short list. Here are the top five names that kept coming up:

Before You Go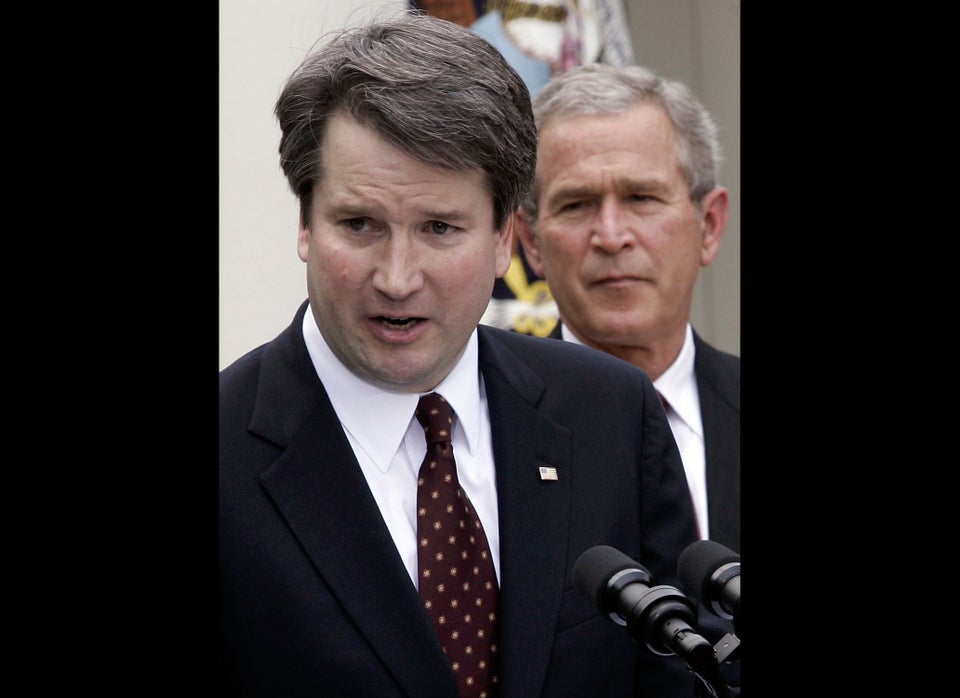 Conservative Short List For The Supreme Court
Popular in the Community