But in an unusual statement accompanying the one-line denial, Chief Justice John Roberts signaled that Texas may have a better shot before the high court after the case progresses some more in the lower courts.
"Petitioners may raise either or both issues again after entry of final judgment," Roberts wrote, referring to the two legal prongs of the case, which remains pending before a federal judge in Texas. "The issues will be better suited for certiorari review at that time."
The law has remained stuck in the courts for years, and Roberts' signal about its future may be the most ominous yet. The case has reached the justices several times, and in 2014 they allowed the voter ID law to take effect for the midterm elections.
When an appeals court ruled last summer that Texas violated the Voting Rights Act of 1965, it sent the case back to a federal judge so that the state, the Department of Justice and voting rights plaintiffs could address whether the voter ID law was passed with the intent to discriminate against certain voters.
A hearing on the latter issue was scheduled for Tuesday, but newly installed lawyers at the DOJ asked for a delay in the case hours after President Donald Trump was sworn into office ― presumably so that the government may change positions in the dispute and side with Texas. That request was granted, and the hearing is now scheduled for Feb. 28.
In a statement, Texas Attorney General Ken Paxton (R) expressed disappointment that the Supreme Court didn't agree to hear the case, but seemed heartened by Roberts' suggestion that the state's odds may improve once the litigation runs its course up the appeal chain.
"Texas enacted a common sense voter ID law to safeguard the integrity of our elections, and we will continue to fight for the law in the district court, the Fifth Circuit, and if necessary, the Supreme Court again," Paxton said.
Roberts' statement can also be read as a sign that he and the rest of the court would rather hear a case of this magnitude with a ninth justice appointed. Trump is poised to make his choice to fill the seat of the late Justice Antonin Scalia in the coming days or weeks.
With that requirement gone, state legislatures approved a slew of new voter ID laws, and voting advocates and the DOJ had to turn to the courts to litigate these electoral changes individually. These groups hailed the Supreme Court's decision to not hear the case Monday, even as they look forward to the ongoing court battle ahead — this time, fighting the Trump administration.
"That was a good result today," said Myrna Pérez, an attorney with the Brennan Center for Justice who is involved in the case. "And I think when the court takes it up again they'll reach the conclusion that the Fifth Circuit reached ― that this law had a discriminatory effect."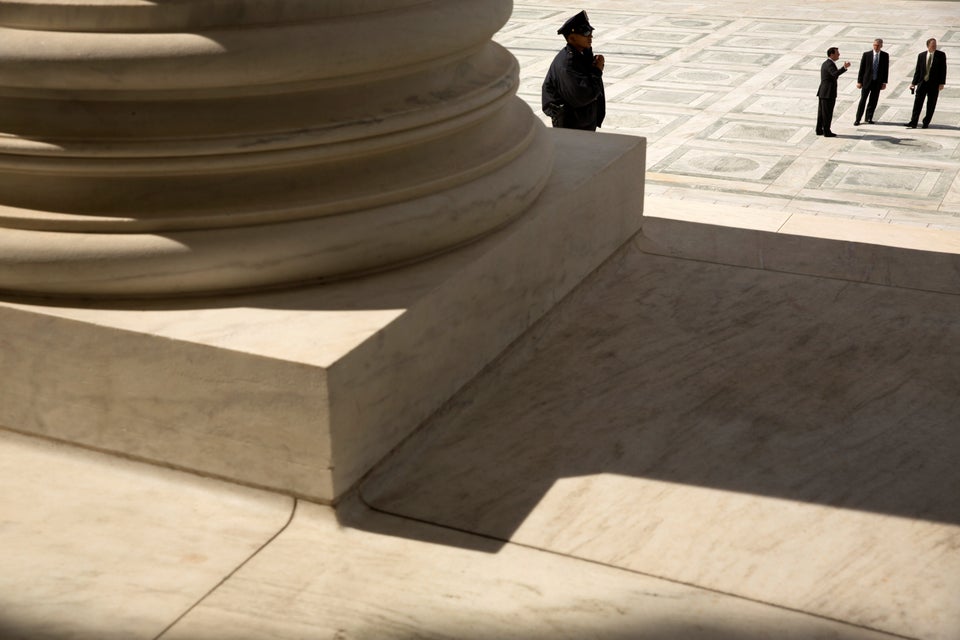 Exclusive Look Inside The Supreme Court
Popular in the Community