The Supreme Court on Tuesday refused to grant a deadline extension to the Virginia school board trying to bar transgender teen Gavin Grimm from using the boys' restroom at his high school.
The Gloucester County School Board wants the justices to overturn an April ruling that sided with Grimm. But first the board has to formally ask the court to hear its appeal, and the deadline for that is the end of August.
If the Supreme Court takes the case, it would be the first time the justices address whether existing civil rights laws protect trans individuals.
For now, Grimm is stuck in limbo. Earlier this month the Supreme Court issued an extraordinary order blocking the lower court's ruling in favor of the teen. In other words, he won't be allowed into the boys' restroom when school starts in September.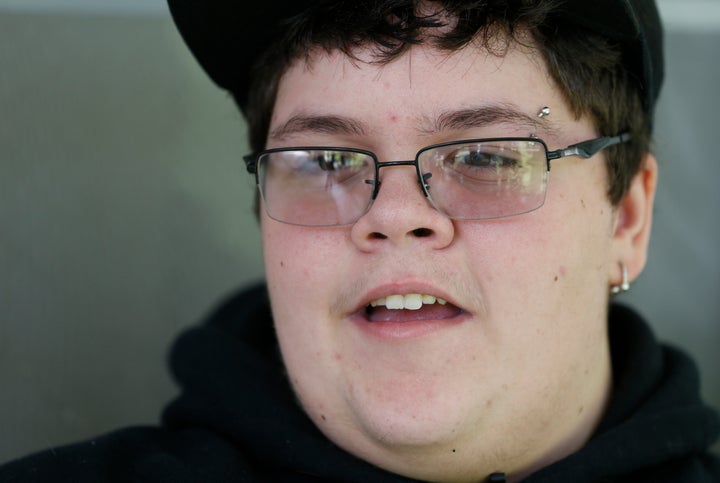 The lawyers had argued that keeping up with their obligations and deadlines in the North Carolina case had stretched them thin.
"Although other lawyers might be retained to assist on the certiorari petition, it will be impossible for those new attorneys to get up to speed on the complex issues and prepare an exemplary petition by August 29, 2016," the lawyers told the Supreme Court. They asked for a one-month extension on that deadline.
"The Board has had ample time to prepare its petition for certiorari and has no excuse for delaying until the last minute," wrote ACLU lawyer Joshua Block.
With the new school year fast approaching, the Supreme Court's hold on the 4th Circuit ruling raised eyebrows among court watchers. Justice Stephen Breyer, who typically votes with the court's liberal wing, joined his four more-conservative colleagues to grant relief to the school board "as a courtesy."
In opposing the deadline extension, Block reminded the justices of the toll their earlier order takes on Grimm, who is slated to begin his senior year on Sept. 6.
Grimm "experiences irreparable harm each day the School Board's policy forces him to use separate single-stall restrooms that no other student is required to use," Block wrote, adding that the teen "experiences painful urinary tract infections as a result of trying to avoid the humiliation of using separate restrooms." 
The Virginia teen's case is one of several ― in North Carolina, Texas and other states ― seeking to establish whether federal law protects transgender individuals in educational settings. Of these, the Texas dispute is being closely watched for its similarities to a multistate lawsuit that ended up blocking President Barack Obama's executive actions on immigration. A federal judge there will soon decide whether to grant a national injunction that would bar the federal government from enforcing its trans-inclusive guidance across the country.
REAL LIFE. REAL NEWS. REAL VOICES.
Help us tell more of the stories that matter from voices that too often remain unheard.
BEFORE YOU GO
PHOTO GALLERY
15 Things To Know About Being Transgender By Nicholas M. Teich