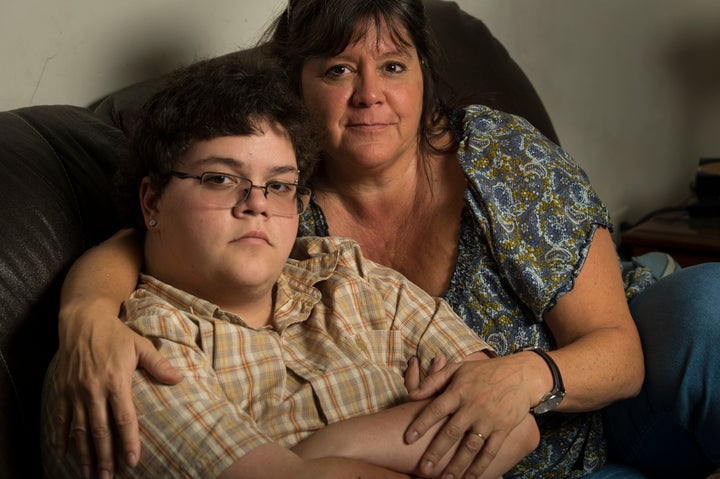 A short-handed Supreme Court on Friday agreed to hear the case of a transgender student from Virginia who has been caught in a years-long battle over bathroom access at his local high school, where he is forbidden from using the boys' restroom.
The 17-year-old, Gavin Grimm, now stands to become the face of the so-called transgender bathroom wars, which have been raging in several courtrooms across the country as states and localities seek clarity on whether existing federal civil rights law requires them to accommodate trans students.
"If the Supreme Court does take up my case, I hope the justices can see me and the rest of the transgender community for who we are — just people — and rule accordingly," Grimm wrote in a Washington Post op-ed published Thursday.
At its core, Gloucester County Board v. G.G. is a sex discrimination case, one in which the justices will have to determine how much leeway the Obama administration should be given to adopt an expansive reading of an anti-discrimination statute that doesn't explicitly cover gender identity.
Relying in part on a major appeals ruling in April favoring Grimm, the federal government has taken an aggressive stance to protect transgender students across the country ― issuing guidance to public schools on how to best make the school environment as inclusive and welcoming as possible to their needs.
The Gloucester County School Board had done exactly that in 2014, approving a policy that barred Grimm from the boys' bathroom because he was not a "biological" male. This prompted the teen to partner with the American Civil Liberties Union and sue the school board, alleging that officials engaged in "sex" discrimination under the federal government's interpretation of Title IX and related regulations.
The Supreme Court will now decide if that interpretation is correct and potentially binding for schools nationwide.
That's very much an open question that's still vexing states, parents and religious advocates in more conservative parts of the country, which have initiated litigation against the federal government for overstepping its authority under Title IX.
In August, a federal judge in Texas agreed with a group of 13 states that sued over the transgender guidelines and issued an order prohibiting the Obama administration from enforcing them or threatening schools opposed to them with loss of federal funding. That ruling is now on appeal, as are lawsuits presenting related issues in Nebraska, North Carolina, Illinois, Minnesota and New Mexico, to name a few.
The technical legal dispute that runs through these cases doesn't fully capture the human toll the uncertainty can have on transgender students, including Grimm himself. Before the start of his senior year in September, the Supreme Court added to the teen's stress when it put his April court victory on hold while it gave the school board an opportunity to file a formal appeal.
Now that the appeal has been added to the court's docket, Grimm will have to wait for many months ― possibly until June, when the court tends to issue a number of key rulings ― to know whether he'll be able to use the boys' restroom like other teens at his school.
By the time he finds out, he may have already graduated. And the prospect of a 4-4 ruling, a likely outcome due to the current vacancy on the court, would leave in place the earlier appeals ruling but offer no guidance on similar disputes bubbling up in lower courts.
In an interview with The Huffington Post earlier this month, while the court was still considering his school's appeal, Grimm explained what he wanted the justices to learn about him.
"I'd like them to know what kind of mental duress the situation has put me under, and how positive it would be for my mental health to go back to using the correct restroom," he said.
This story has been updated with more background about the Grimm case and similar cases nationwide.
Before You Go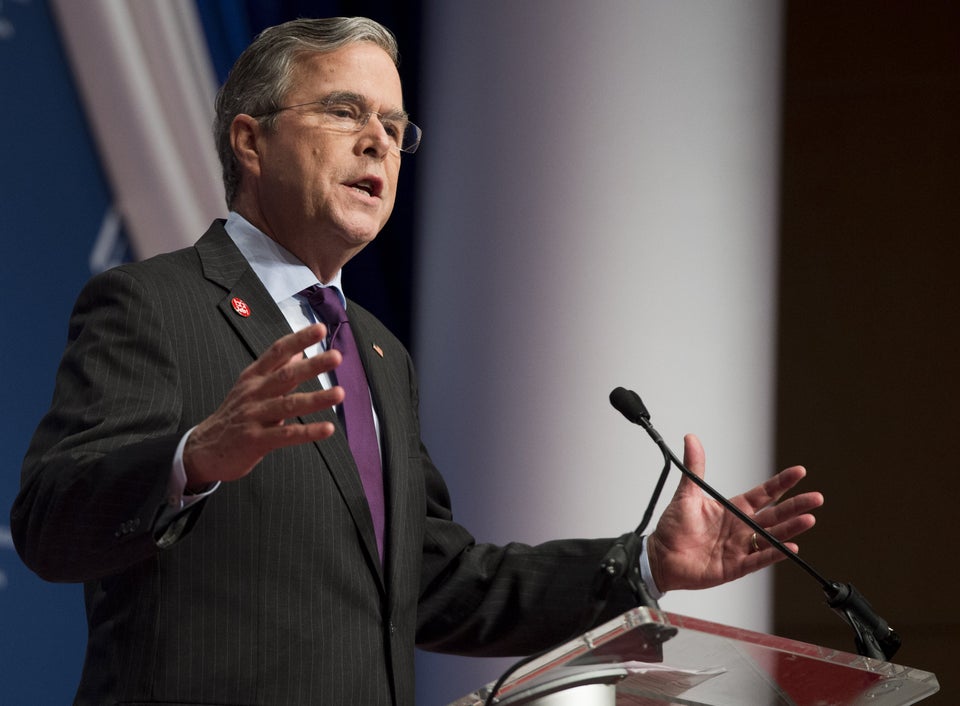 14 Worst Anti-Gay Statements By GOP Presidential Candidates
Popular in the Community