All three judges are conservatives who appeared on a list of 25 potential Supreme Court nominees that Trump released during the presidential campaign. The list was put together by The Federalist Society, a national organization of conservative lawyers that played a central role in the confirmation of three high-court justices: John Roberts, Samuel Alito and Neil Gorsuch.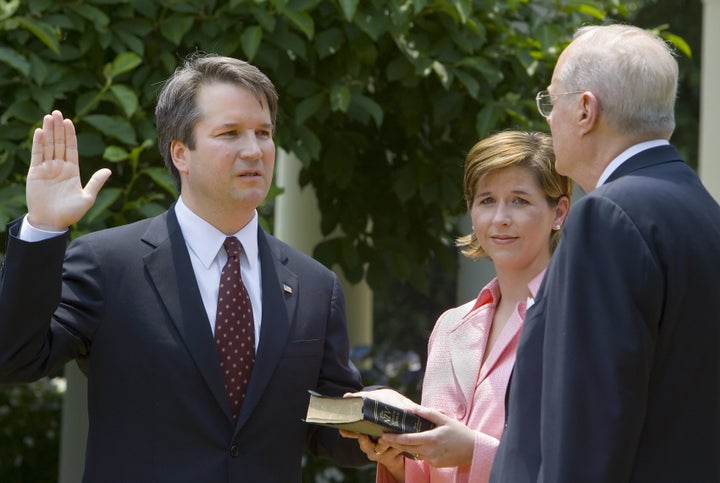 Kavanaugh, 53, was appointed to the U.S. Court of Appeals for the District of Columbia Circuit in 2006 by President George W. Bush, for whom he previously worked in the White House. A former Kennedy clerk and Yale Law School graduate, Kavanaugh is favored by White House counsel Donald McGahn and is seen as the front-runner for the job.
Kethledge, 51, is another former Kennedy clerk. He was appointed to the U.S. Court of Appeals for the Sixth Circuit in 2008. The University of Michigan law school graduate previously worked for Sen. Spencer Abraham (R-Mich.) and has written several notable opinions blasting President Barack Obama's IRS and Labor Department.
Barrett, 46, was appointed to the U.S. Court of Appeals for the Seventh Circuit last year. She is a graduate of Notre Dame Law School and previously clerked for the late Justice Antonin Scalia. Barrett, who is a devout Catholic, is popular among social conservatives but is said not to be atop Trump's shortlist because of her relative inexperience on the bench.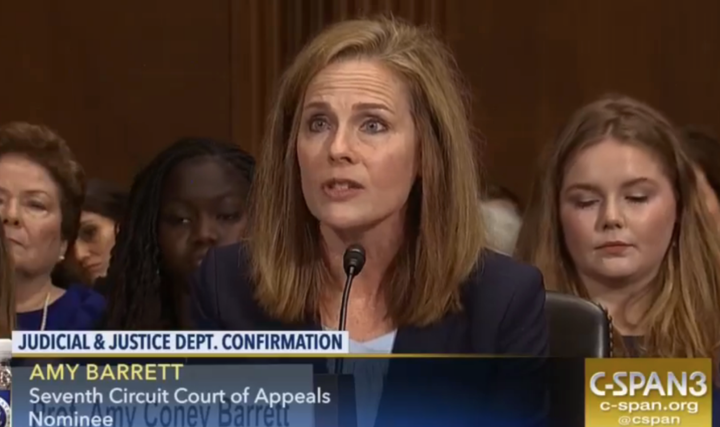 The Supreme Court will likely be asked to rule on another challenge to the health care law in the future, making the stakes over its new member even higher. The Justice Department last month threw its support behind a lawsuit arguing that Obamacare's protections for people with pre-existing conditions are unconstitutional.
Sen. Ted Cruz (R-Texas) warned associates in a call this week that Kavanaugh would be an "unreliable" choice for the high court, according to Politico. The prominent Obamacare opponent wrote a Fox News op-ed on Thursday urging the president to appoint conservative Sen. Mike Lee (R-Utah) to the post instead "because there is not a single soul out there who can doubt that a Justice Mike Lee would remain true to the convictions he has fought for his entire life."
The conservative criticism of Kavanaugh could have another ― and some say intended ― effect: reassuring moderate senators like Sens. Susan Collins (R-Maine) and Lisa Murkowski (R-Alaska) to support his potential nomination.
"Much of it is a show to position [Judge] Kavanaugh as a 'moderate,'" tweeted Rick Hasen, a professor of law and politics at the University of California, Irvine, in response to reports of the conservative backlash to the jurist.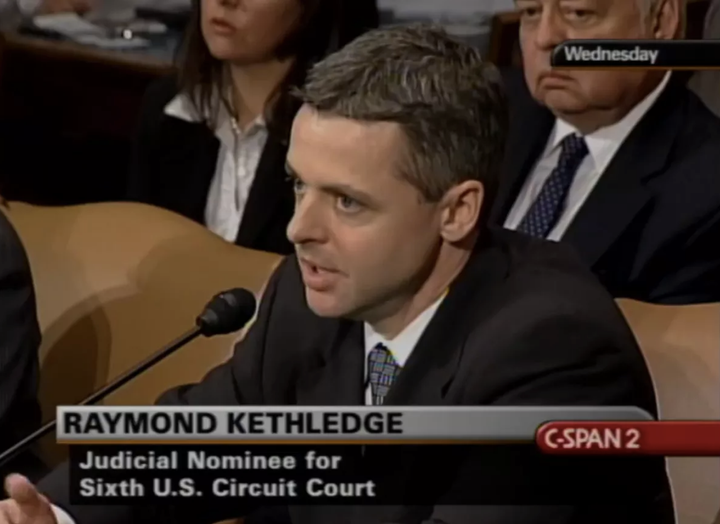 Kethledge, meanwhile, had a "strong interview" with Trump this week, and he "remains under very serious consideration" for the job, the conservative Daily Caller website reported. Democrats on Thursday highlighted his conservative record on reproductive rights, voting rights, and the right of workers to organize.
"Judge Kethledge has a history of opposing women's reproductive freedom," Senate Minority Leader Chuck Schumer (D-N.Y.) tweeted on Thursday. "Anti-choice activists have praised his work as Judiciary Committee counsel for Senator Spencer Abraham (R-MI) when Sen. Abraham was pushing for a federal abortion ban."
Progressive groups are also mobilizing to pressure key senators whose votes will be crucial in the coming confirmation battle. Collins, a pro-choice centrist who has bucked her party on pivotal votes in the past, will be one of the most closely watched by Democrats and Republicans alike. Activists this week are sending coat hangers to her congressional office in a symbolic message about the legacy of anti-abortion policies and court decisions like Roe v. Wade.
"I think I've made it pretty clear that if a nominee has demonstrated hostility to Roe v. Wade, and has said that they're not going to abide by that long-standing precedent that I could not support that nominee," Collins told an MSNBC reporter over the Fourth of July holiday. "We don't even know who the nominee is."
"I'm amazed that people on both sides of the aisle have already committed to voting either for or against a nominee whose identity they do not know," she added.
Popular in the Community