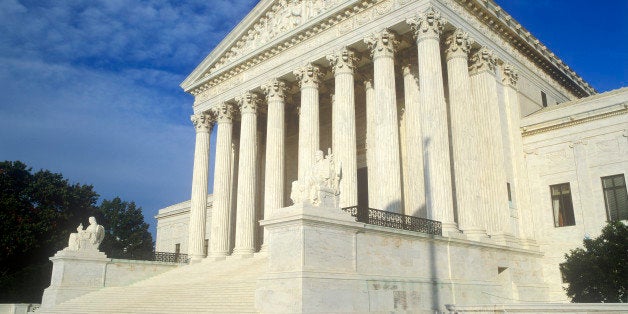 WASHINGTON — The Supreme Court won't hear an appeal of a lower court ruling striking down Virginia's anti-sodomy law.
The high court on Monday refused to hear from Virginia state officials who wanted to get the state's ban on oral and anal sex reinstated.
In March, the 4th U.S. Circuit Court of Appeals in Richmond declared Virginia's law unconstitutional.
In 2005, a judge convicted William Scott MacDonald of criminal solicitation for allegedly demanding oral sex from a 17-year-old girl. His conviction occurred two years after the landmark Lawrence v. Texas decision effectively struck down anti-sodomy laws in that state and several others.
Virginia officials said the Texas ruling did not apply to sex acts between adults and minors. The lower court rejected that interpretation and justices won't reconsider that decision.
The office of Virginia Attorney General Ken Cuccinelli, who brought the suit and is also running for governor, responded to the decision in a statement alleging that "nearly 90 sexual predators" could be dropped from a registry of sex offenders.
This case was about using a law that has been repeatedly upheld by Virginia courts to protect a minor from a 47 year-old repeat sexual predator. We appealed to the Supreme Court to save a tool Virginia law enforcers use regularly to prosecute child predators. As we've said from the beginning, this case was never about sexual orientation or private acts between consenting adults. Virginia's law couldn't be used against consenting adults acting in private. It only applied to offenses committed against minors, against non-consenting or incapacitated adults, or in public. Local prosecutors have said that the Fourth Circuit's decision "puts tools prosecutors need to protect children in jeopardy" and that they have "been using this law to protect minors from predatory adults." In the last three years in Virginia Beach alone, law enforcement has used this law 60 times against child sexual predators. With the law now stricken, nearly 90 sexual predators could be dropped from Virginia's sex offender registry in communities across the commonwealth.
Calling all HuffPost superfans!
Sign up for membership to become a founding member and help shape HuffPost's next chapter
BEFORE YOU GO
PHOTO GALLERY
Supreme Court Justices