The Supreme Court announced Tuesday that it will consider a case that could clarify how states are able to purge voters from their rolls.
The case is centered around a tactic Ohio uses to remove voters from its rolls. State election officials send address confirmation cards to anyone who doesn't engage in voter activity over a two-year period. People are then removed from the voter rolls if they don't respond to that mailer and don't engage in any voter activity for an additional four years.
Federal law prevents election officials from targeting people for removal from voter rolls based only on the fact that they haven't voted.
"In 2015, Ohio conducted a massive statewide purge of infrequent voters from its registration rolls. In Cuyahoga County alone, approximately 40,000 individuals were unlawfully purged merely for choosing not to vote, and a disproportionate number of those people came from low-income neighborhoods and communities of color," said Andre Washington, president of Ohio A. Philip Randolph Institute, the plaintiff in the case.
Allegra Chapman, director of voting and elections at Common Cause, said a ruling against Ohio would clarify what states are allowed to do when it comes to removing people from the voter rolls.
"I think it'll send a clear message across the country when it comes to registration practices, states can't just willy-nilly decide how they're going to do them. They have to follow the strict letter of the law," she told HuffPost. But a ruling for the state could encourage others to use similar procedures to kick people off the rolls.
The National Voter Registration Act of 1993 outlines a specific process by which states may remove people from voting rolls. Chapman said states can send out mailers asking voters to confirm registration information, but that those mailers have to be sent to a wide population and cannot target individuals who haven't voted.
Ohio Secretary of State Jon Husted (R) has argued that federal law contains an exception for his state's voter removal process. But a three-judge panel for the U.S. Court of Appeals for the 6th Circuit disagreed last year, ruling 2 to 1 in favor of the plaintiffs.
"Maintaining the integrity of the voter rolls is essential to conducting an election with efficiency and integrity. The decision by the Court to hear this case is encouraging," Husted said in a statement. "I remain confident that once the Justices review this case they will rule to uphold the decades-old process that both Republicans and Democrats have used in Ohio to maintain our voter rolls as consistent with federal law."
The Supreme Court's decision to hear the case was a bit unusual, given that there isn't a divide among lower courts on the issue and the justices recently declined to hear a much more high-profile dispute over a swath of voting restrictions out of North Carolina.
This story has been updated with comment from Husted.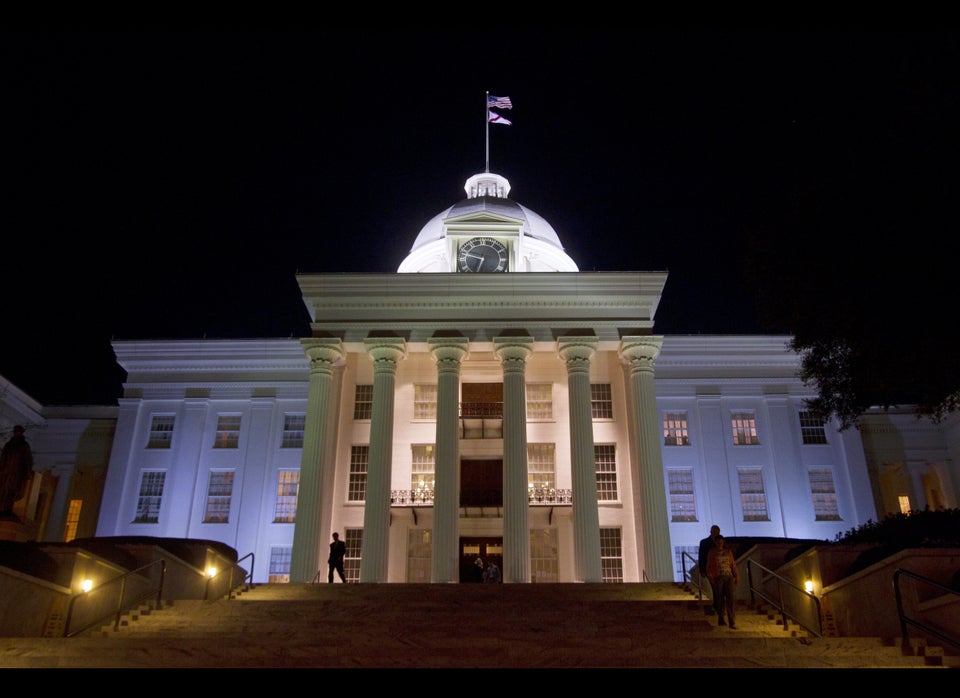 U.S. State Capitol Buildings
Popular in the Community