WASHINGTON -- If the Supreme Court decides to strike down Section 5 of the Voting Rights Act, the strongest weapon the federal government has to prevent discrimination at the voting booth, Tom Perez is the guy who'll have to pick up the pieces.
Perez, the 51-year-old son of political exiles from the Dominican Republic, is the Justice Department assistant attorney general who has headed the Civil Rights Division since October 2009. Coming into the position, he inherited a division that was "demoralized and damaged by oppressive political leadership" during the George W. Bush administration, as President Barack Obama's transition team described it in a memo. One former Civil Rights Division official said Perez's first few months on the job "felt like grief counseling."
Four years since the start of the Obama administration, the Civil Rights Division -- and the Voting Section in particular -- seems to have gotten its mojo back. Perez frequently says his mission was the "restoration and revitalization" of the division; he says that he tried to fill its sections with "litigators and problem solvers" instead of "memo writers," and that empowering the division's career staffers to focus on their jobs has been a key to their success. Under Perez, the 55-year-old DOJ entity has gone on a bit of a hiring spree, obtained record fair-lending settlements and implemented a new law banning hate crimes against gays and lesbians. In fiscal year 2012, it handled the largest number of new voting cases in the section's history.
Now, with the Supreme Court putting DOJ's most powerful tool in combating voter discrimination on the chopping block, the Civil Rights Division may yet again have to make a major shift.
Section 5 of the Voting Rights Act requires certain jurisdictions with a history of racial discrimination to have any changes to their voting laws precleared by either the Justice Department or a panel of three federal judges in D.C. In 2012, DOJ used Section 5 to block Texas' redistricting plan (which federal judges said showed more evidence of intentional discrimination than they had "space, or need, to address") and Texas' voter ID law (which federal judges ruled would have imposed "strict, unforgiving burdens on the poor"). DOJ also used it to prevent South Carolina's voter ID law from going into effect without major changes that would allow voters who lacked a photo ID and were unable to obtain one to cast a ballot.
On Wednesday, the nine justices on the Supreme Court will hear oral arguments in Shelby County v. Holder, a case challenging the constitutionality of the Voting Rights Act's preclearance requirements. Conservative opponents of Section 5 will argue it imposes an unconstitutional burden on certain states based on an outdated analysis of which states had the worst conditions for minority voters a half a century ago. DOJ, on the other hand, will argue Congress was within its rights when it extended the preclearance requirements for 25 years in 2006.
Perez, in a recent interview in the Civil Rights Division conference room that used to be FBI director J. Edgar Hoover's office, expressed confidence the court would uphold the historic law.
"Section 5, regrettably, continues to be very necessary," Perez said. "Texas is one of a number of examples why its necessary and the law is not over-inclusive."
Perez is a Harvard Law School graduate who grew up in Buffalo, N.Y., and previously served as special counsel to the late Sen. Ted Kennedy. He got his start as a civil rights prosecutor in the very office he now heads, going after white supremacists for murder and arson and police officers for misconduct. He's also served on the Montgomery County Council in Maryland and sat on the board of CASA de Maryland, an immigrant rights group.
A key component of the government's case will be that the "bailout provision" of the Voting Rights Act, which allows jurisdictions to skirt Section 5 easily when they have a clean 10-year track record. Perez said the Voting Section has done an unprecedented amount of work on bailouts over the past few years.
"If jurisdiction feels that they're not covered or shouldn't be covered anymore, there's a really clear roadmap that they can follow," Perez said. "And when they met the standards, we haven't hesitated to agree."
Still, Perez was coy when asked specifically whether his Voting Section was preparing for the strong possibility of a post-Section 5 world, as one Bush-era DOJ lawyer-turned-conservative blogger claimed last month.
"We have every confidence that [Section 5] will continue, so we're going full steam ahead," Perez said when asked about the preparations. "We continue to get many submissions and we continue to process them accordingly. We continue to get bailout applications and we continue to process them."
While most other progressive supporters of the Voting Rights Act have also said they're confident the Supreme Court will uphold Section 5, the court has in some ways tipped its hat on the constitutionality of the provision.
In an 8-1 majority opinion in 2009, Chief Justice John Roberts wrote that Section 5's coverage formula "is based on data that is now more than 35 years old, and there is considerable evidence that it fails to account for current political conditions."
If Section 5 falls, DOJ would have to use another tool it hasn't relied on much in the past. Section 2 of the Voting Rights Act is a broader provision that bans discriminatory voting practices nationwide. In practice, however, cases are tougher to bring because the plaintiff must essentially wait until discrimination has already happened to do something about it.
Perez said that division officials had made the strategic decision to focus resources where they would be most effective. "Because the redistricting and the Section 5 work and defending the constitutionality has really been an all-hands on deck enterprise, we have made a very conscious effort to focus our resources on ensuring the continuing viability of Section 5," he said.
He added, however, they the division was "actively pivoting now" and analyzing Census data to see if there were any Section 2 cases to be brought.
Perez spoke with The Huffington Post about a host of other issues, including the Civil Rights Division's progress, LGBT rights and immigration. His responses appear below, edited and condensed for clarity.
So where does the Civil Rights Division stand at the start of Obama's second term?
I'm very proud of what we've done. When I first got here, our priority was restoration and telling internal and external stakeholders we were open for business. In some sections, there were cases where they were told they couldn't do outreach. That created a very challenging dynamic, and then we had to restore merit-based, career-driven hiring, and then we did that.
I think productivity is at, in many cases, unprecedented levels. You look at the increase in the number of hate crime cases from the previous four years. We've dramatically picked up the pace. Same thing in human trafficking. In our disability rights work, through our efforts to implement the Supreme Court's decision, Olmstead. We've dramatically expanded opportunities with disabilities to live life to the fullest.
Our Fair Lending Unit is particular point of pride. The three largest cases in the history of the Fair Housing Act are all in the last 14 months or so. Countrywide is first, Wells [Fargo] is second, Sun Trust is third. And in fiscal year 2012 alone, the monetary relief that we obtained in our fair housing and our fair lending cases was greater by over $250 million than the combined monetary relief from 1989 to 2011. So in one year we obtained more monetary relief by over $250 million in the previous 22 years combined.
The road to success is lined with great people and one of the things I'm most proud of is that there are so many dedicated career people in the division and the career people are the spin of the division and the department. And I think a key to our success has been that we have empowered them and in many cases we have unshackled them. There were a number of bureaucratic hurdles that were put in place. You need permission slips to open investigations, and things of that nature, that had the effect of slowing things down dramatically, and making it harder to do cases.
So you think you reversed that?
Yes absolutely. In the Fair Housing context, you know, we sat with the section ... I want a section of litigators and problem solvers. Not a section of memo writers. And that culture shift has enabled people to be more productive, I think more fulfilled. And most importantly, we're able to help more people that need our help because, as Ted Kennedy, my former boss, often said, 'civil rights remains the unfinished business of America.'
I'm often asked what are the biggest differences coming back versus your first stint in DOJ, and there a number of answers to that. One of which is, the more things change the more they stay the same. We continue to see racists who use violence to try to tear communities apart along racial, ethnic or sexual orientation lines. We continue to see opportunity gaps in access to homeownership. We continue to see barriers to voting. So the unfinished business persists and that's why the division continues to be so relevant and so important.
One of the things I think we've done effectively but we need to continue to redouble our efforts on is address legacy issues that persist. For instance, all too many school districts, 40, 50 years later, remain separate and unequal. So we must address those legacy issues while responding to emerging issues, whether it's bullying in schools, the school-prison pipeline or other emerging issues involving access to opportunity for people who are LGBT.
In the LGBT bullying context, you've pursued cases using the gender non-conformity theory. Given that a future administration could choose not to pursue that theory, do you think legislation needs to be enacted?
We have been able to use existing authority to address a host of challenges in schools and in the workplace affecting people who are LGBT. At the same time, I would much prefer to have the Employment Non-Discrimination Act (ENDA) be the law of the land. Your access to relief if you're a victim of discrimination and you're gay shouldn't depend on what state you live in. I think that should be a law of national application.
While I'd love to have that additional authority, at the same time we'll use the authorities that exist. When the facts support that application, whether its Title IX or in the school settings or in the employment setting, we will not hesitate.
Given the make-up of Congress, do you see that happening?
Civil rights is about persistence. The hate crimes bill that President Obama signed in 2009 was first introduced in 1995. The reason I know that is because I was working for Senator Kennedy at the time and I had the privilege of working on the first version. The Employment Non-Discrimination Act was first introduced in '93 or '94, so it actually predated the hate crimes bill. The Civil Rights Act of '64 was first introduced in 1948. And it was a 16-year odyssey.
Your first testimony after your confirmation was in support of ENDA. There's been a lot of movement on many LGBT issues, including marriage, where popular opinion has shifted greatly in just a few years. ENDA legislation has been around for a long time, as you mentioned -- do you think religious liberty concerns are holding passage up?
Hard to say. We have made remarkable progress. I think the president and attorney general and the leadership that they've demonstrated has really moved the nation forward. It is a real point of pride to be associated with them in those efforts. You look at public opinion in many communities and you see there is a direct correlation between the president's leadership and the attorney general's leadership in moving the needle forward.
My children, my teenage children especially, are incapable of understanding the obsession that some adults have with LGBT issues. They have kids who have two moms, kids with two dads, kids with a mom and a dad. And their capacity to embrace, accept and thrive in that diverse environment is a lesson for adults.
Again, I remain optimistic about all these laws. Its time will come. It's about persistence.
There's a legislative push for voting reform because of the long lines we saw in November, but as you've seen in previous cycles, it's cyclical. There's a push and then it fades out of the public consciousness. What's the administration doing to support those legislative efforts?
Well first of all, I regrettably agree with your assessment of the cyclical nature. One of the very strong goals of the president is to change that dynamic. There's a shock-somnolence all too frequently in voting, in elections that have long lines or other breakdowns. There is the momentary shock, that, "How can this happen in the United States of America?" The president, the night of his election, said we need to fix that, and the day of his inauguration he reiterated that.
One of our goals here is to make sure that shock-somnolence cycle is not repeated. And that's an issue of priority for this administration. I've given a number of speeches in this regard, and many stakeholders are taking us up on our desire to get input. I know that we're going to continue, and this is an important issue not only for the president, but for the attorney general. I spoke with the attorney general, I think it was early in the morning the day after the election. He was actively engaged and I've had many meetings and conversations with him about this.
The first gay hate crimes case to go to trial [after the 2009 passage of the Matthew Shepard and James Byrd, Jr. Hate Crimes Prevention Act] wasn't successful -- what happened there?
Well if you were to ask [the defendant], "How'd you do?," with all due respect, he'd say, "I got hammered." On the wide array of issues involving access to opportunity for LGBT communities, the enforcement of the Shepard-Byrd law is certainly a critical component of our efforts and we're making considerable progress in that area.
We've done a lot of partnership with local advocacy groups, because one thing we're learning is in the prosecution of cases involving transgender victims, we have to be sensitive to a number of issues. So we have worked very carefully and closely and collaboratively with local law enforcement and local LGBT groups on creating that trust, and developing best practices on how to investigate LGBT violence generally, and transgender-motivated hate crimes in particular. I think we're moving the needle forward in a productive way.
On the immigration front, the Joe Arpaio discrimination case has been going on for a long time. Given that the investigation first started during the Bush administration, is that what you expected when you took this job?
Well I'm not surprised that we are where we are with that matter, because they have not wanted to cooperate … the consistent stonewalling certainly slows the process down, but we're not going away and we will continue to pursue the case actively. We have a very good team working on it.
Regrettably, Maricopa County [Ariz., where Arpaio is sheriff,] is not the only example of these cases. We filed suit late last year in Alamance County, Ariz., very similar set of circumstances to Maricopa. Not only is racial profiling a form of discrimination, it's bad policing. Don't take my word for it. Talk to police chiefs. Community policing is premised on building relationships of trust with communities. And racial profiling builds a wedge between the police and a community, and makes it very hard to solve crime. That's why effective and progressive police chiefs across the country have recognized that there's no place on their force for racial and ethnic profiling. We're going to continue to do that work.
On the immigration front, I approach 2013 with an unlimited reservoir of optimism, because I think there's been a sea change in the aftermath of the 2012 election. We've spent an enormous amount of time, and it was time well spent, on the litigation relating to many of the state laws. SB-1070 in Arizona, HB-56 in Alabama. And also in dealing with some of the consequences of some of those cases in the various states.
For the first time in many years, I have really unbridled optimism that we can solve the problem in Washington. Because what I said in Tucson, what I said in Tuscaloosa, was the immigration system is broken, and what we should do is channel the frustration of the broken immigration system and bring it to Washington, and develop comprehensive solutions. I think there's a recognition that is how it should be done.
We will see what happens in states, but there are [fewer] states now than there were a couple years ago that are debating the Arizona, Alabama-type laws. I think there's been a recognition that it wasn't good for the state. I mean, talk to farmers in Alabama. Talk to economic development officials in Alabama who would make a presentation in India or China, and the officials from the company would show them the International Herald Tribune and say, 'What's going on in Alabama?' I was in meetings where they were telling me this. This was horrible public relations, horrible economic development, horrible civil rights strategies. And I think there's an increasing recognition of that.
So, I'm heartened that we've come back to Washington, and the president has demonstrated, I think, remarkable leadership on this, and has said that there is no such thing as a Republican or Democratic idea here. Anyone who has an idea, let's figure this out.
There was a lot of turbulence during Obama's first term when it comes to the government's relationship with the Muslim-American and Arab-American communities. How much progress do you think you've made?
Our strategy has been to focus not only on meetings and engagement, but concrete action. I have made it a part of my itinerary when I go on the road -- I've been to roughly 70 of the 93 US Attorneys offices -- to engage Muslim, Sikhs, Arabs, South Asian communities. It's been an unmitigated pleasure, I learn so much.
I'll never forget my visit to the Sikh temple in the aftermath of the horrible incident [in Oak Creek, Wis.,] last year. I was at the opening of the mosque in Murfreesboro, Tenn. And our work in Murfreesboro is one of the areas where I am most proud of as head of the Civil Rights Division.
To go to the mosque in Murfreesboro and to see the Catholic bishop there, to see the Jewish rabbi, to see the Christian leaders together to celebrate diversity, embrace diversity, welcome their Muslim neighbor, was remarkable.
What I can say is that the training materials were offensive and we played a very important role in reviewing the materials and in responding to that. The statements that were contained in some of the materials are inconsistent with the law and inconsistent with our values as a nation. The attorney general and deputy attorney general were very understandably upset and committed to making sure that we put in place the proper safeguards to ensure that all of our training materials reflected both the law and our values as a nation.
I personally visited and had many listening sessions with various Muslim communities to apologize. Sometimes sorry is a word that officials in government have a hard time saying. That was not our finest moment and we need to acknowledge that, and we did acknowledge that, and we need to fix that, and we did fix that. We must remain vigilant in ensuring that all of our training and interaction is consistent with our legal principles and our values.
I was curious about the Amish beard-cutting case, where the sentencing recently came down. The prosecution requested a life sentence. What was behind that decision?
His conduct was unconscionable. It went well beyond the violent acts of cutting people's beards, which as one of the witnesses testified was akin to -- there was nothing worse that you could have done to him. But as the evidence induced, this is a person who is a serial rapist and has engaged in remarkably abhorrent criminal, violent behavior on a sustained basis and is the undeniable leader of that movement who has put so many people in his community in grave fear.
On a completely unrelated matter, DOJ recently reached a settlement in which you said for the first time that the Americans with Disabilities Act applied to people who are gluten free.
That was an example of a case I think many people misunderstood. I read some of things afterward saying the Justice Department is going to force every restaurant in America to offer gluten-free options. No. This was a case about a university that has people on a mandatory meal plan and says, you've got to eat on this meal plan and by the way, if you have a disorder that requires you to need a gluten-free diet, you're outta luck.
So it was because of the mandatory nature of it?
You're killing somebody if you have them in your college and you're forcing them to eat that. I've been around my kids' friends who have peanut allergies and they eat something and it scares the heck out of you, what happens to them. This case is important. It's important to say what this case is about and it's important to say what this case is not about. We've had a lot more outreach with the Restaurant Association and others to allay fears that they have had, because they're unfounded fears.
Before You Go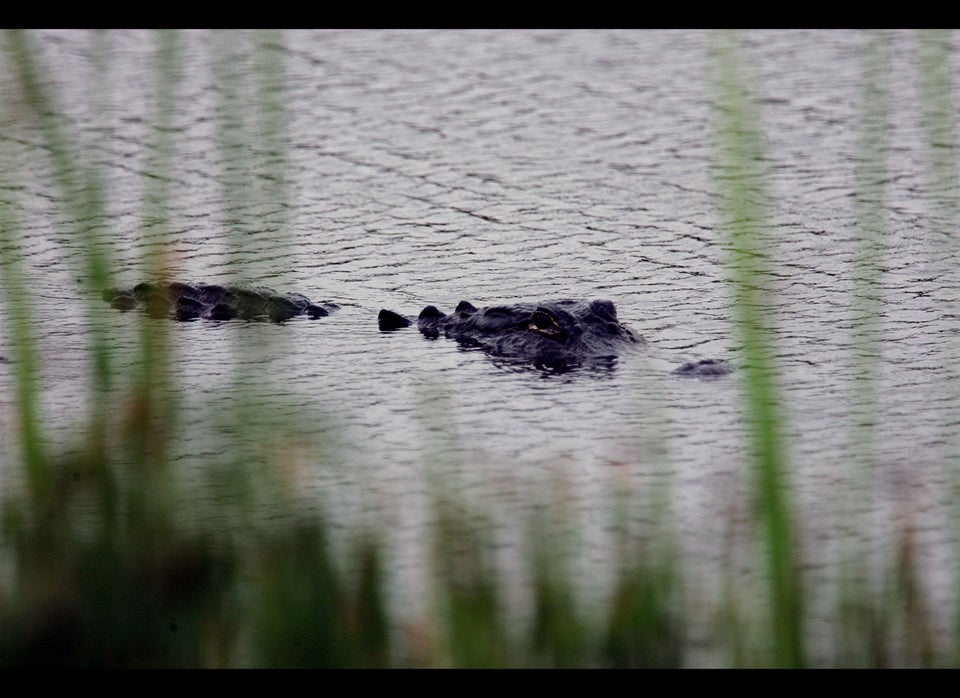 Voting Laws That Make People Angry
Popular in the Community