Solemn crowds gathered outside the Supreme Court building in Washington on Friday night to pay tribute to Justice Ruth Bader Ginsburg after her death earlier in the day at the age of 87.
Hundreds came together at the courthouse to comfort one another in a candlelight vigil — laying flowers, signs and messages, and crying, applauding and, in a reference to President Donald Trump, chanting: "Vote him out."
They periodically sang "Amazing Grace" and "This Land Is Your Land."
Flags were flying at half-staff to honor the justice who served 27 years on the Supreme Court.
Along with sadness, many people in the crowd expressed fear about what will happen now on the court and in the nation.
"Who is going to take care of us?" local resident Elizabeth LaBerge said she had just asked her fiance, she told a Washington Post interviewing her. "It just feels like such a deep loss at this particular time," she said, adding that it had been "a lot to put on a woman of her age to keep us safe and functioning as a constitutional democracy."
The gathering was disrupted for a few minutes when rightwing provocateur Jacob Wohl began shouting into a microphone that Roe v. Wade, the 1973 high court ruling that legalized abortion rights across the nation, "is getting abolished. RBG is dead. We're going to have a new justice next week."
Wohl, a conspiracy theorist who has been widely discredited and who faces facing multiple felony financial fraud charges, left after he was confronted by angry members of the crowd.
In New York City, an image of Ginsburg with the message "Rest in Power" was projected onto the front of the New York State Civil Supreme Court building. The message also changed to "Thank You" and "Notorious."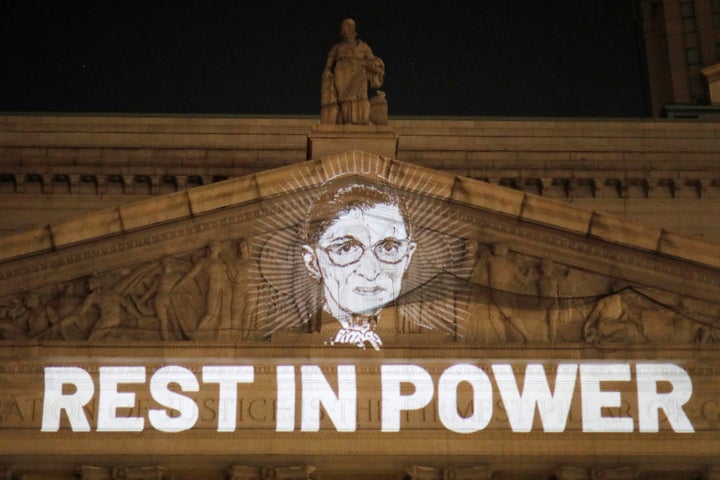 Hundreds of San Franciscans gathered in the city's Castro district to honor Notorious RBG, a champion of LGBTQ rights.
Inn was upset that Republicans already were moving to replace Ginsburg before the next president is inaugurated on Jan. 20.
"Three hours after she's gone, Messed-Up Mitch is talking about her replacement," Inn said, referring to Senate Majority Leader Mitch McConnell (R-Ky.). "Did he even allow enough time for her spirit to rise?"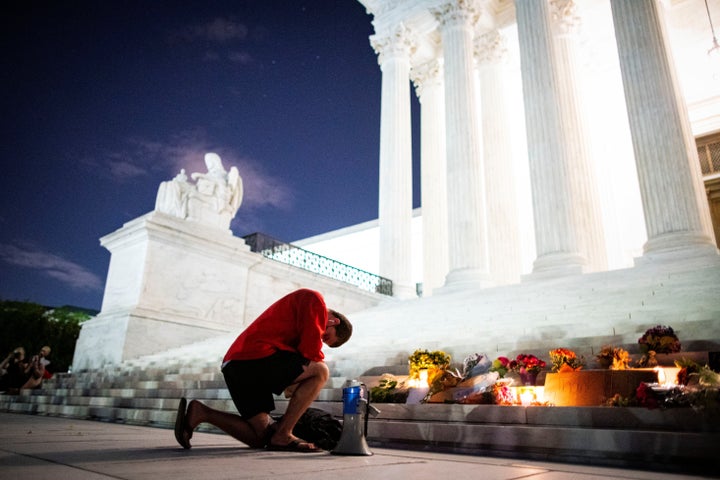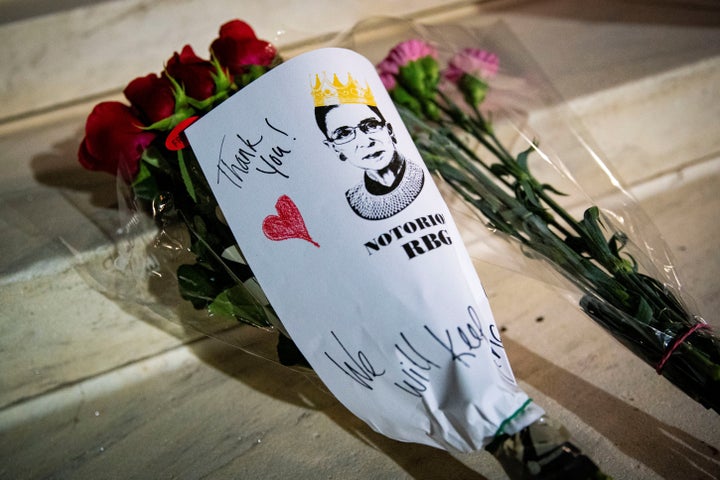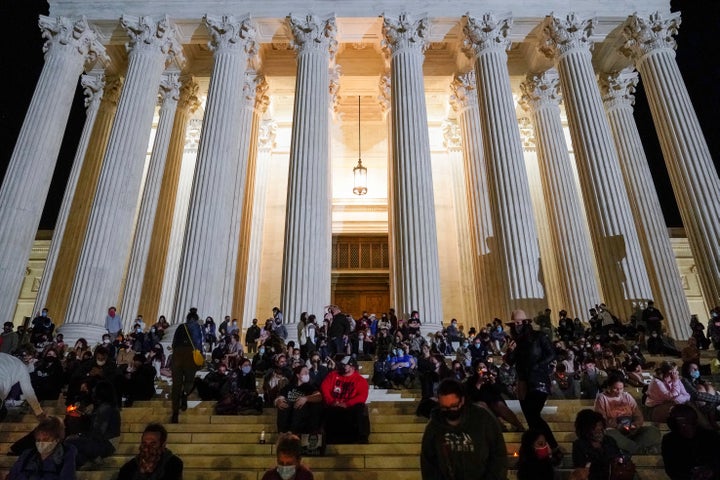 Popular in the Community