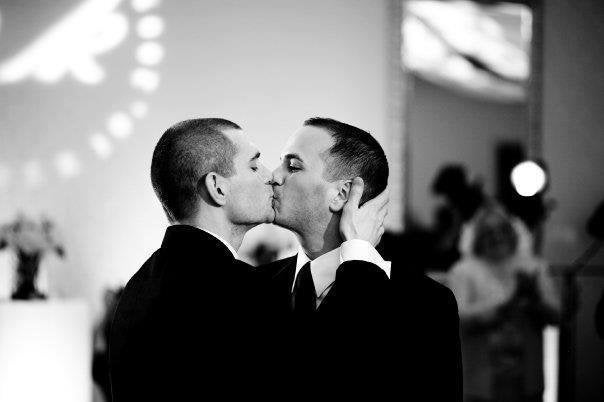 In support of equal rights for all, "The Supreme Kiss" social media initiative was started. In the mist of the United States Supreme Court reviewing Proposition 8 and the Defense of Marriage Act (DOMA), people from all over the nation have submitted photos for the Facebook page that prompts people to show their support for gay civil rights by kissing someone they love.
The creators behind "The Supreme Kiss" have urged people to "kiss your husband, wife, girlfriend, boyfriend, lover, partner, son, daughter, mother, father, old friend, and or new friend."
"After hearing Obama's second inaugural address, and feeling incredibly inspired by his inclusion of the LGBT community, I was driving down the road that afternoon filled with adrenaline," campaign founder Sarah Kilborne told HuffPost Gay Voices in an interview. "His address didn't make me sit back and relax, but sit up and want to get going. I kept thinking, 'There is so much to be done. There is so much to be done,' in regard to advancing gay rights."
She then added, "Leaders within the LGBT community were calling for President Obama to make good on his historic inaugural address remarks, but I was wondering, 'What can I do?' Then something occurred to me. How many people were aware of what would be taking place on March 26, 2013? I knew that the Supreme Court hearings were, at that time, on very few people's radars and I thought, how can I help raise awareness about that date and the significance of what the hearings represent?"
What started out as a way to simply inform people about the hearings has now overwhelmed Kilborne because of the enormous response.
"All the people across the country who have been taking pictures and sharing them online, on their own page, with each other, on the Supreme Kiss page, have been unbelievable," she said. "Their participation surpassed anything that was initially dreamed. You can't look at their photos and not smile and feel hopeful ... The photos became art in the cause of democracy."
Have a look at the inspiring and hopeful photos below:
Before You Go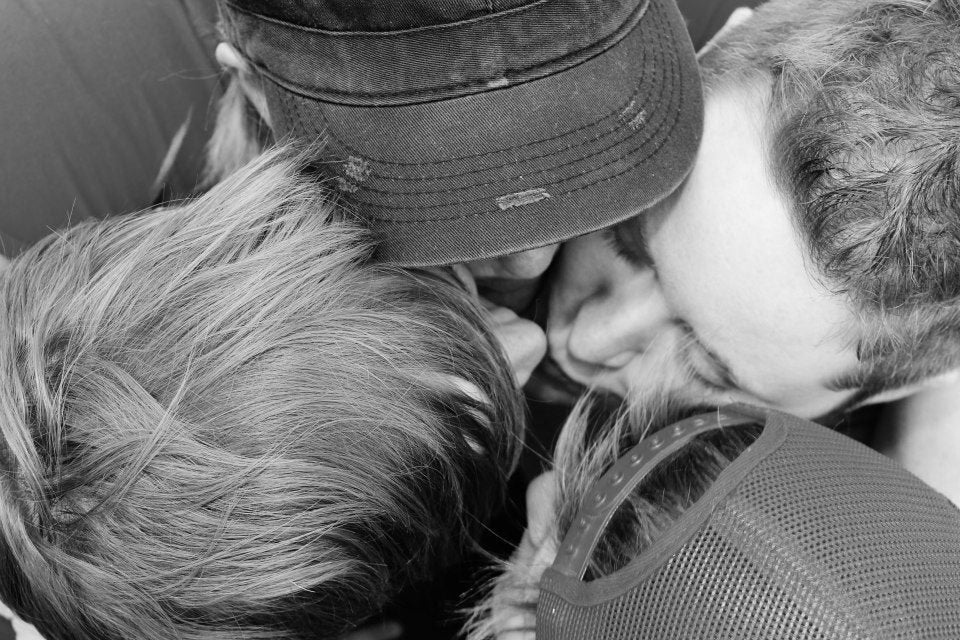 'The Supreme Kiss For Marriage Equality'
Popular in the Community