This is part of the #CareerAdvice series - featuring successful professionals who share their advice to people who would want to take their career to the next level.
As part of today's #CareerAdvice series, we'll hear from someone whom I had the great privilege to work when I was with Leo Burnett Singapore. He leads the digital - social and mobile initiatives for the agency in the Asian region.
He's perhaps one of the most driven and highly talented admen in the industry. While he didn't plan to be in the advertising industry initially, he was fascinated with how ads could have such great impact in our lives.
Instead of studying engineering, he opted to pursue a career in advertising. A career decision that has proven to be rewarding and one that he said he doesn't regret overtime.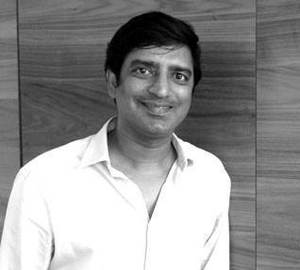 Suresh Ramaswamy, Digital Lead, Regional Director (Social & Mobile) at Leo Burnett
Can you tell us a bit about how you started your career? What are some of your best moments in your professional life?
As a teen, I was fascinated by advertisements that made you laugh, hum along or be in awe when they made something mundane seem special. I also liked how cleverly crafted words, pictures, sounds and videos can make you feel something.
I was studying to be an engineer. But when I crossed streams to join a post graduate MBA program, I was a 100% sure I wanted to get into advertising although it was the lowest paying.
20 years later, I have no regrets.
Some of the best moments in my professional life have been when a bunch of talented people have come together solve a daunting business problem creatively against a tight deadline.
Advertising has also given me a chance to work and interact with some of the most talented, creative and fun people from across the world, some of whom have gone on to become friends for life.
If you could advise your 20-year-old-self today, what would tell him?
Be a sponge and learn from others experience. Understand the business and brand you are promoting better than anyone else.
More than anything, be curious about people and life in general. Find 2-3 more
ways to improve anything you come across.
Make something yourself. Be audacious in your plans. Fail big, rather than playing safe and boring.
Importantly, advertising is a very fragile business. Always make sure your revenues can keep you in business and attract talent who can create magic.
What has been the most valuable advice you've ever gotten when you were facing challenges in your career?
Focus on what makes you happy and put in the effort, the rest will sort itself.
What would you advise the millennial just starting with their career or aiming to take their careers to the next level?
You have a long career ahead of you. Stay curious about everything.
Learn as much as you can from the experience of others. Execute, rather than just intellectualise. Be nice to people. Don't ever become a cynic :)
Learn more from Suresh by connecting with him on LinkedIn.
REAL LIFE. REAL NEWS. REAL VOICES.
Help us tell more of the stories that matter from voices that too often remain unheard.