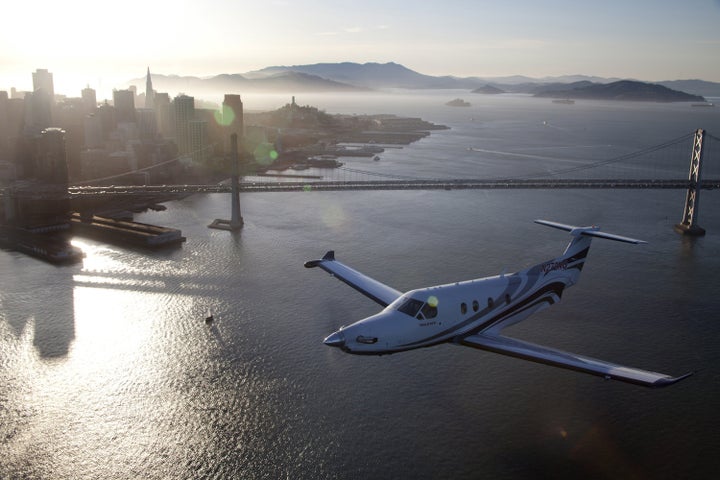 When David Eyerly earned a partial scholarship to attend a California flight school, he asked his older brother Wade for some advice. Pilot jobs were tough to come by and David didn't see the payoff. But Wade, 32, wanted his brother to stick with flying and asked what it would take to keep him in the air. David, 27, joked that Wade could just buy a plane, start an airline and hire him.
"I took him more serious than he intended," says the older Eyerly, who on Thursday launched Surf Air, a new membership-based travel service that lets clients fly as many as 11 times each month between six California destinations for $990 a month.
Surf Air's members drive right up to an eight-person aircraft, where valet parks their car and takes their luggage, much like a private jet. Except the cost is drastically less than that of a private plane. Marquis Jet, one of the cheaper carriers in the industry, locks fliers in for at least 25 hours of flight time at $119,000 plus taxes and fees, according to its site. Surf Air's 500 current members are only required to make a three-month commitment ($2,970 total), after which they pay on a month-by-month basis.
Commercial flights between the destinations that Surf Air serves run around $250 round-trip, which makes Surf Air a cheaper option for business people who fly at least four times a month. Eyerly expects its members to average between five and nine one-way flights a month.
On top of the reduced price, Surf Air flights operate out of small regional airports, where Surf Air members don't have to deal with security or the hustle and bustle of major airports, which is part of the problem the startup aims to solve.
"Half of America's regional airports operate at less than 10 percent capacity and yet for some reason we keep flying through the same 29 overburdened airports in this country," says Eyerly, who used to fly 27 days out of most months as a member of Vice President Biden's advance press team.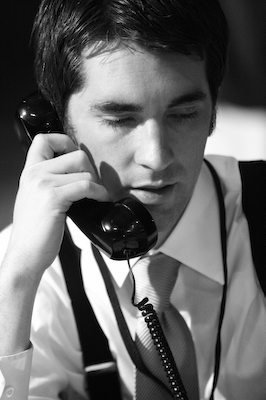 (Pictured left: Wade Eyerly.)
Passengers of Surf Air can reserve at most six flights at one time. That could pose problems for ultra frequent travelers, such as those who fly three times a week, PandoDaily notes. "Passengers can't book their next trip until they're already back from the last one, and chances are the next flight they would want that week would already be booked."
Surf Air, which says it's paying around $700,000 a month to lease and operate two planes, wants to prove the model works before it expands its fleet or accepts new members.
"Once we can show the pay-off for our members and successfully demonstrate the model," Eyerly says, "it's a whole lot easier to walk into a venture capital firm and ask for $25 million to buy 30 planes."
So far, the company has funded itself -- including the cost of leasing the planes and some hefty lawyer fees to ensure it is abiding by regulations -- with personal funds and money from angel investors.
One of those investors, Paige Craige, who is the founder and CEO of Los Angeles-based startup Betterworks, and who often travels back and forth between Los Angeles and Silicon Valley, is just the type of customer Surf Air is targeting. Indeed, Silicon Valley and its surrounding areas are rife with wealthy entrepreneurs, venture capitalists and attorneys whom Surf Air says make up the lion's share of its first 500 members.
Perhaps Facebook's newest shareholders might appreciate Zuck cutting costs and instead flying Surf Air when its service launches mid-Summer.
Popular in the Community