On Friday, Microsoft will make history when it releases not only its first tablet, but its first computer ever. The Remond, Wash. company that became the most valuable company ever by selling software is trying its hand at making hardware with the Surface tablet. As sales of PCs slump, Microsoft hopes to break into the red-hot tablet market.
Surface RT tablets, which run a streamlined version of the Windows 8 operating system, will be available this week, starting at $499. A version of Surface that runs Windows 8 Pro will be coming out in January.
Before the first reviewer got his or her hands on it, we knew the Surface RT would be a very different tablet. In addition to running a version of Microsoft's new Windows 8, the device sports a kickstand and a colorful keyboard attachment (the latter for an extra $100 to $119).
What did reviewers think? Opinion varied greatly, from "incredibly well executed" to "heartbreaking", so we suggest you read the ones below and come to your own opinion. Or better yet: go to a Microsoft store and try out the Surface yourself after Friday.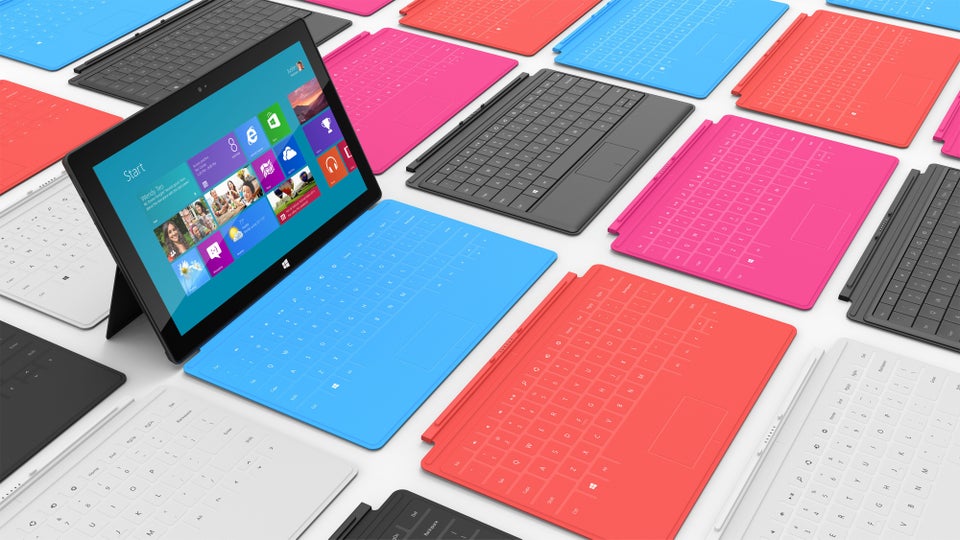 The 7 Surface Reviews You Should Read
CORRECTION: An earlier headline touted reviews of Windows 8. The reviews in this gallery reflect critics' reactions to the Surface RT tablet.
Related
Popular in the Community