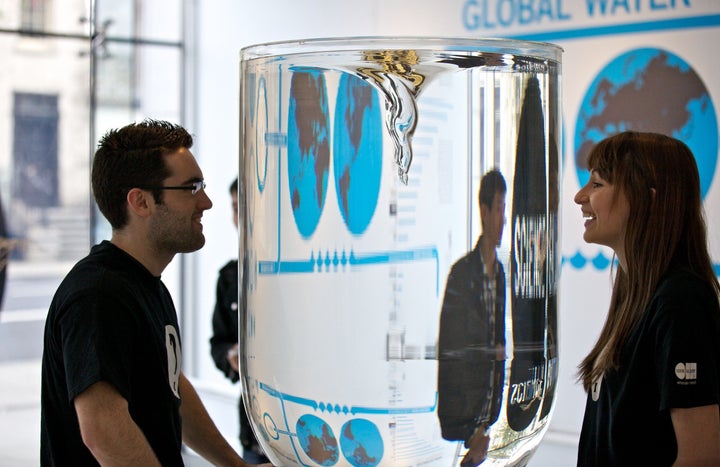 Water makes up around 70% percent of the Earth's surface and nearly two-thirds of our bodies, yet few people give much thought to the stuff. But a new exhibition in New York City aims to change that--by featuring artworks and commercial products that merge the science and art of the world's most vital substance.
Two days before the opening, gallery director Michael John Gorman showed journalists around the space. He spoke about science-inspired art and design, questioning what he called the traditional notion that science museums are for children and art galleries for adults. Surface Tension may be a science-based art exhibition, but with alarming graphs of global water usage on the walls and cranks to show how hard it is to pump water, there's no question that the show intends to deliver a grown-up message about water conservation.
Hydrogeny, by Evelina Domnitch and Dmitry Gelfand
The exhibits range from objects of beauty, like British artist Petroc Sesti's Event Horizon, a mesmerizing perpetual whirlpool, to well-designed functional products like South African manufacturer Efteq's Intelligent Water Meter.
The tension between utility and beauty permeates the show, with Gorman and curator Ralph Borland asking in a written statement, "What new technological and cultural forms will we need to acquire to cope with a water-scarce future?"
To attend the launch party from 6-8 p.m. Friday, email RSVP@sciencegallery.com with the subject 'SURFACE TENSION NY'.
Related
Before You Go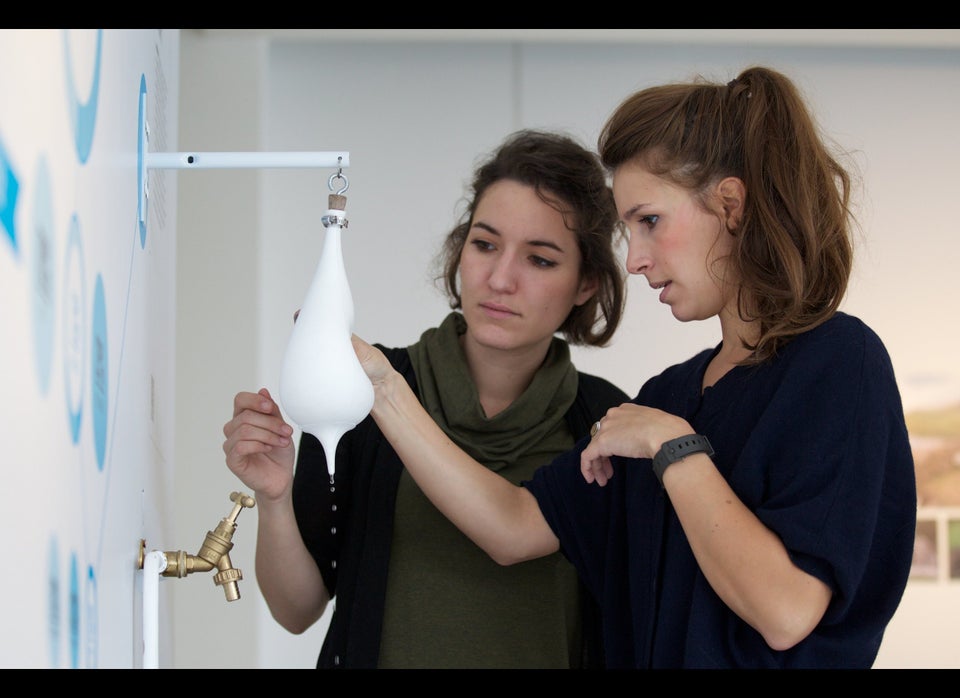 Gallery
Popular in the Community