Think of Los Angeles tourist hotspot Venice Beach and certain sun-splashed images flock to mind: jacked-up body builders, bikini-clad roller bladers, drum circles, hula hoops, belly button rings and henna tattoos. HAZMAT suits, though? Not so much... yet.
Washington-based photographer Michael Dyrland imagines a not-so-distant dystopian future -- about 20 years from now, to be exact -- in which the toxicity of Los Angeles' beaches become so unbearable surfers must don full protective gear to catch a wave.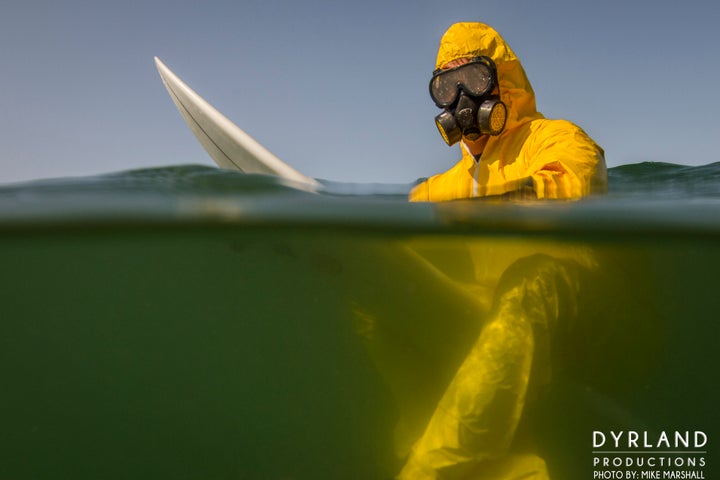 The series was inspired by a recent vacation, when Dyrland's dreams of surfing were squashed by high levels of pollutants in the water. "I went down in Los Angeles in October of 2014 to take some engagement photos for a friend," he explained to The Huffington Post. "I was really looking forward to this trip because I wanted to try my hand at surfing."
One night it rained, hard, but being from Washington, Dyrland didn't bat an eye. "When I woke up the following morning I asked my friends when we could go out and surf. They said, 'Are you crazy? No one goes in the water after it rains, you could get MRSA, Hep C, respiratory infection ...' I was shocked."
Because Los Angeles gets so little rain, when it happens, all of the city's sewage and garbage runs down the street and into the ocean. "During a typical rain storm as much as 10 billion gallons of rain runoff goes into the ocean," Dyrland said.
"After the photo shoot was over, I kept thinking about not being able to go surfing. Not being able to go into the water for three days was crazy and as a photographer I wanted to try and bring awareness to this issue in a creative and visual photo series."
Thus "HAZMAT Surfing" was born.
"My goal with all of this is to raise awareness surrounding the decreasing water quality of our oceans. I hope by creating more shoots and putting it out there, more people, companies and communities may want to jump on board with my project and spread the word to take the next steps towards improving ocean pollution. A conversation needs to start and we have to start somewhere."
Dyrland hopes to continue his series at different beaches in the United States and around the world. He's currently making plans for his next photo shoot exploring water quality in Rio de Janeiro, Brazil.
Photos by: Michael Dyrland & Mike Marshall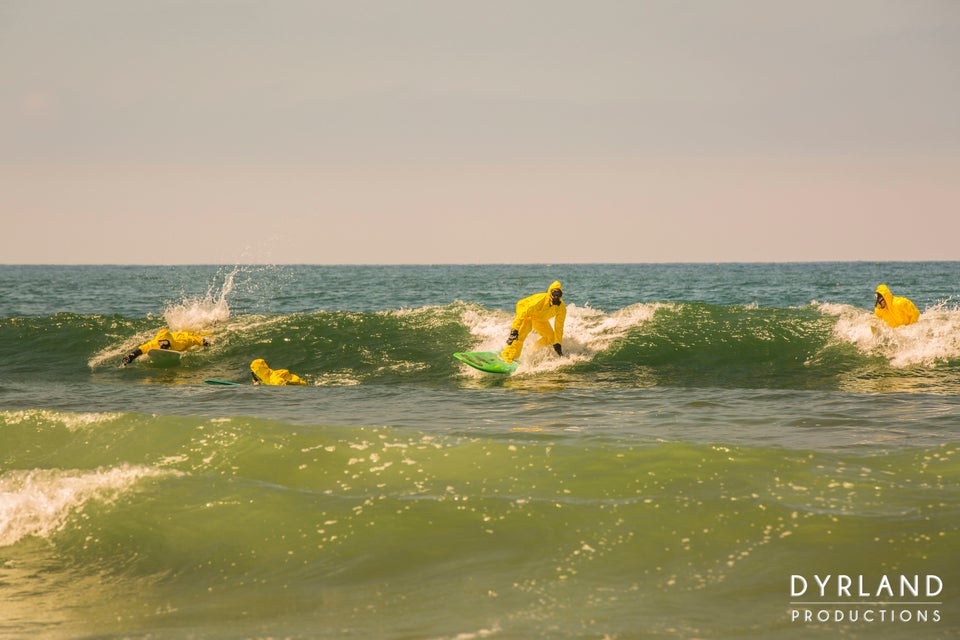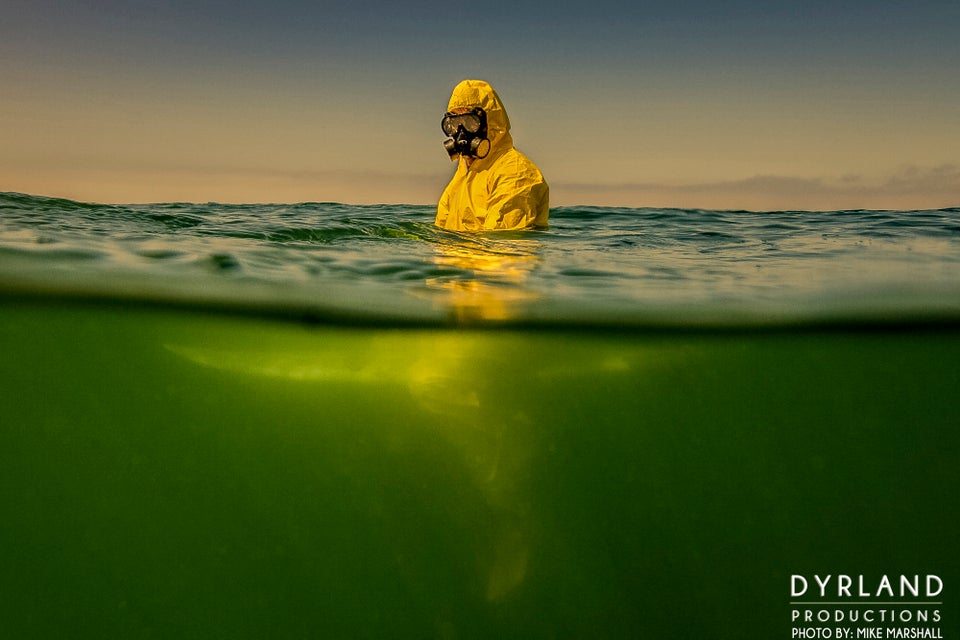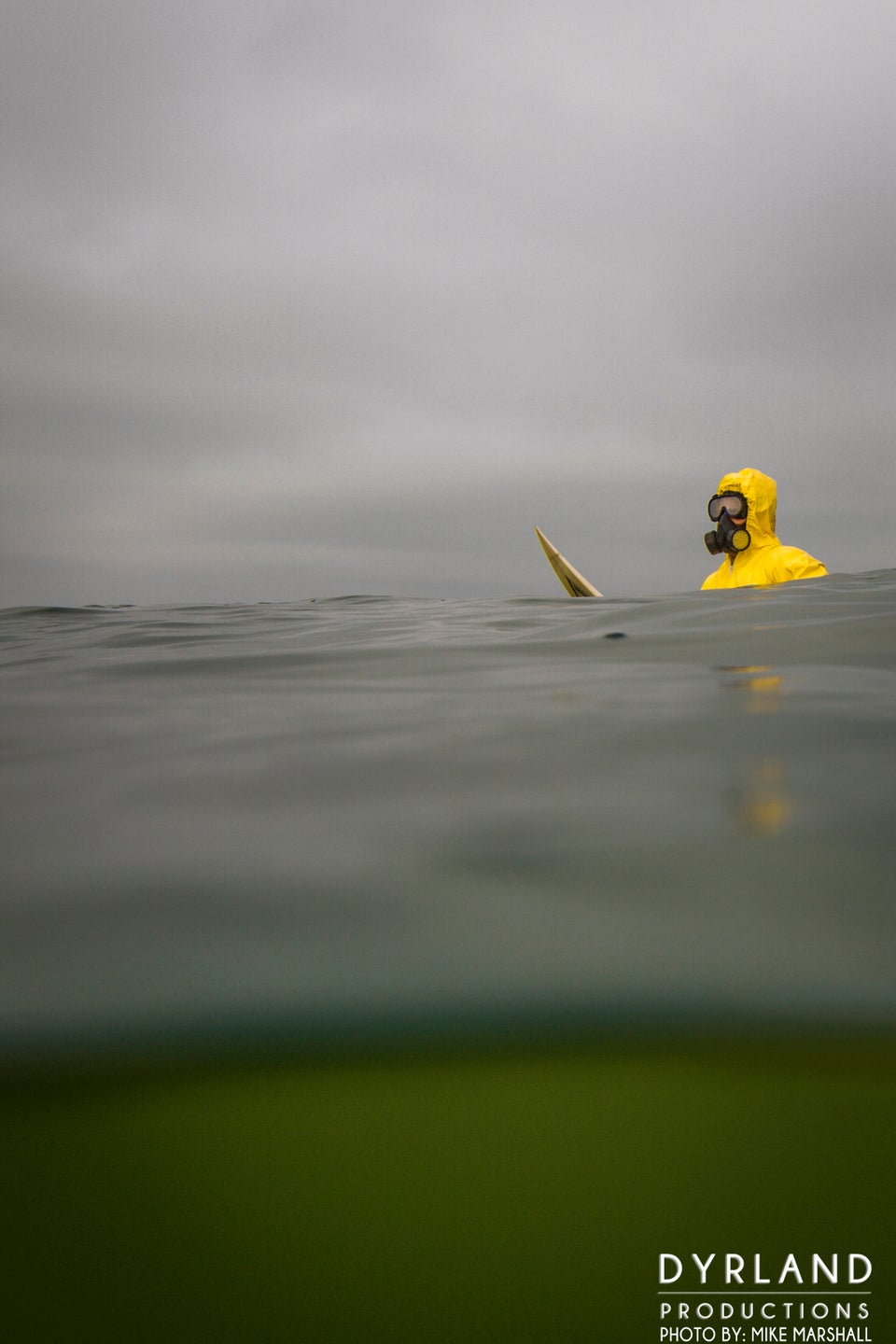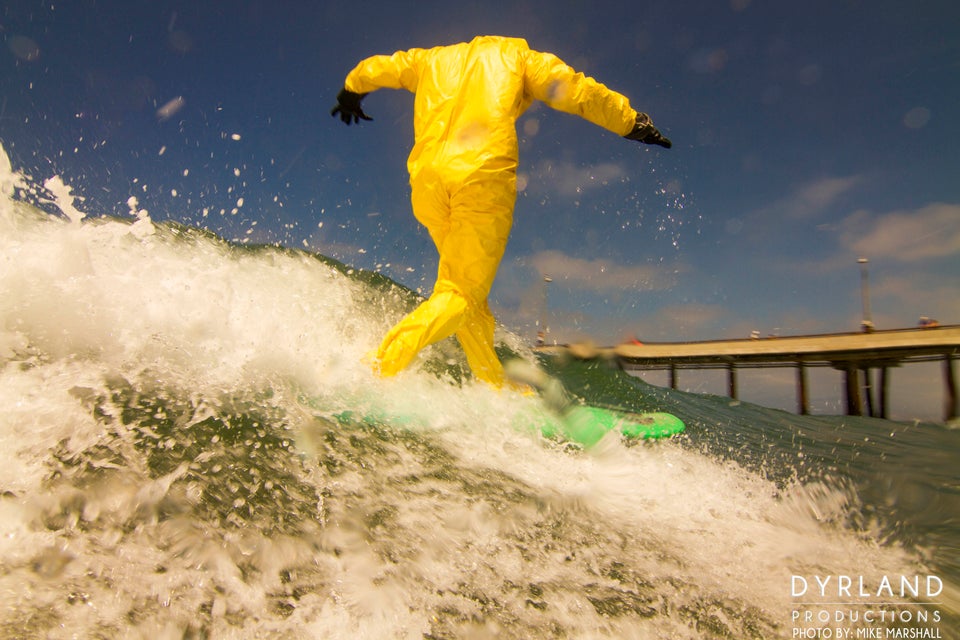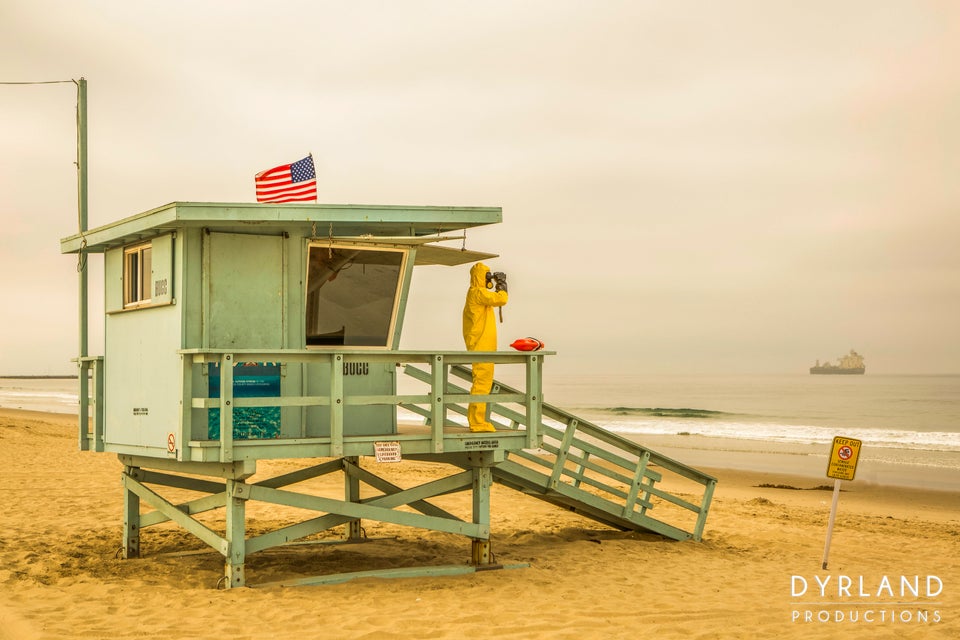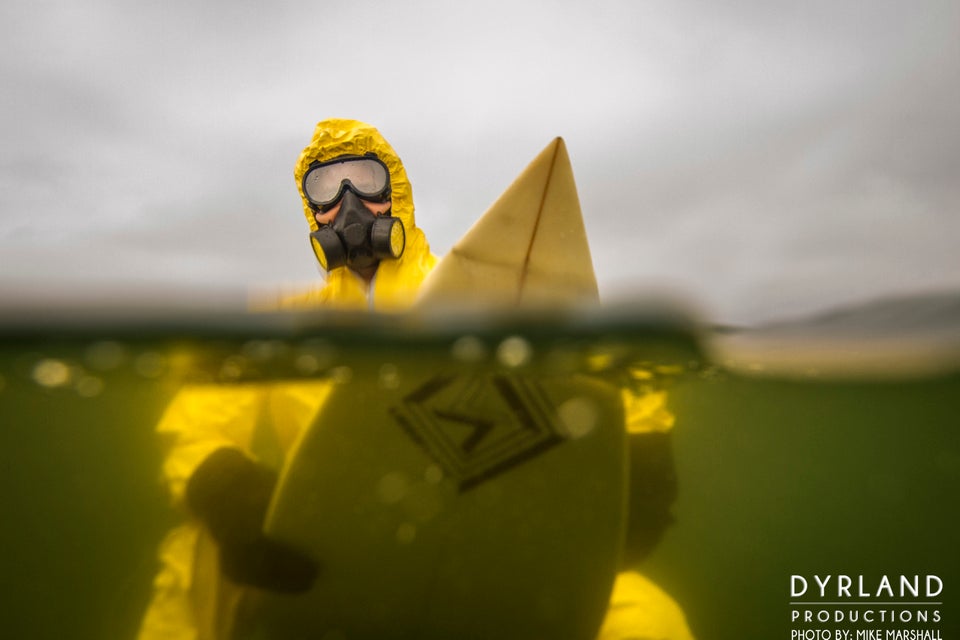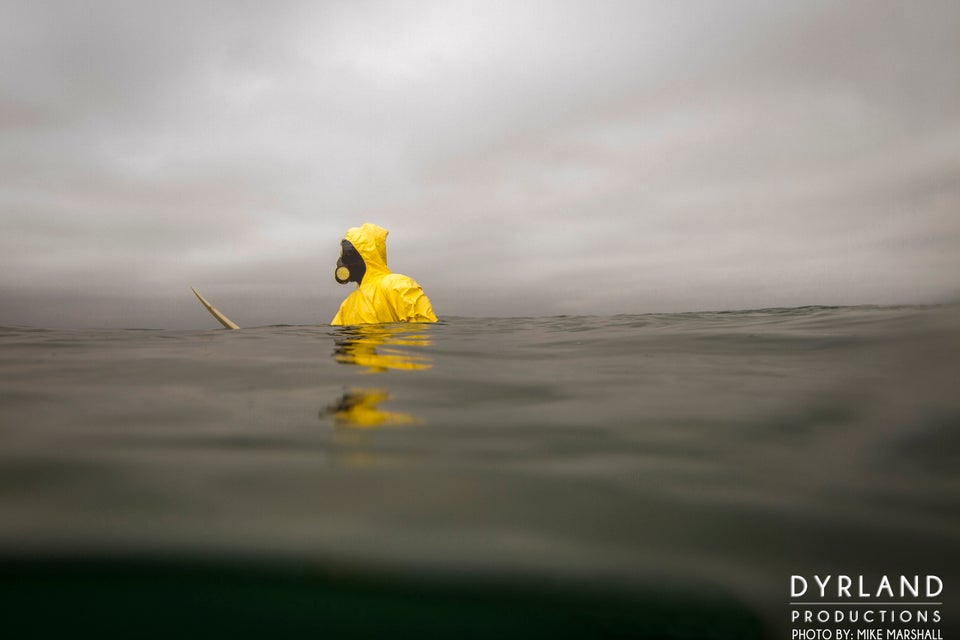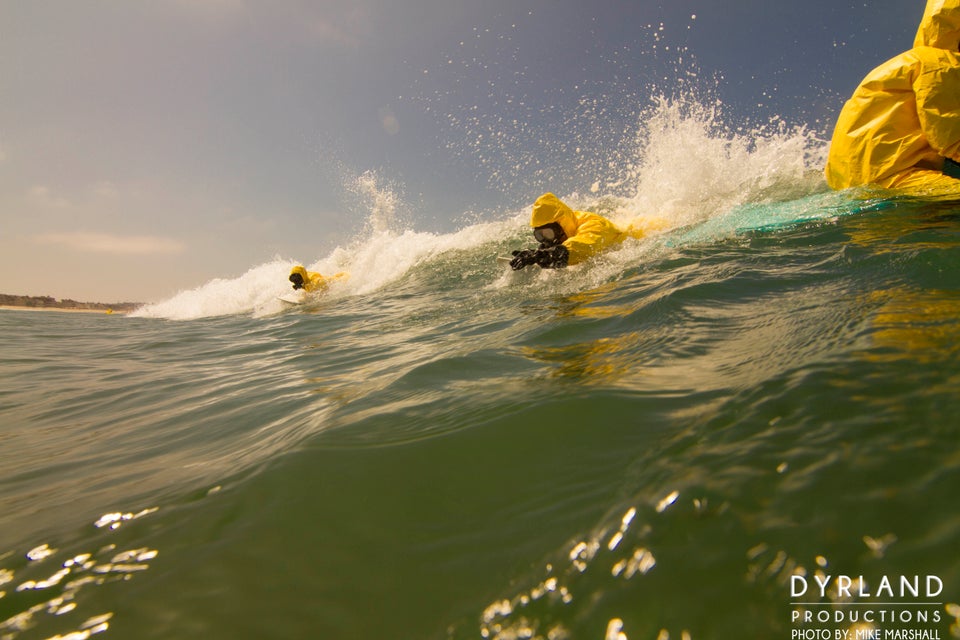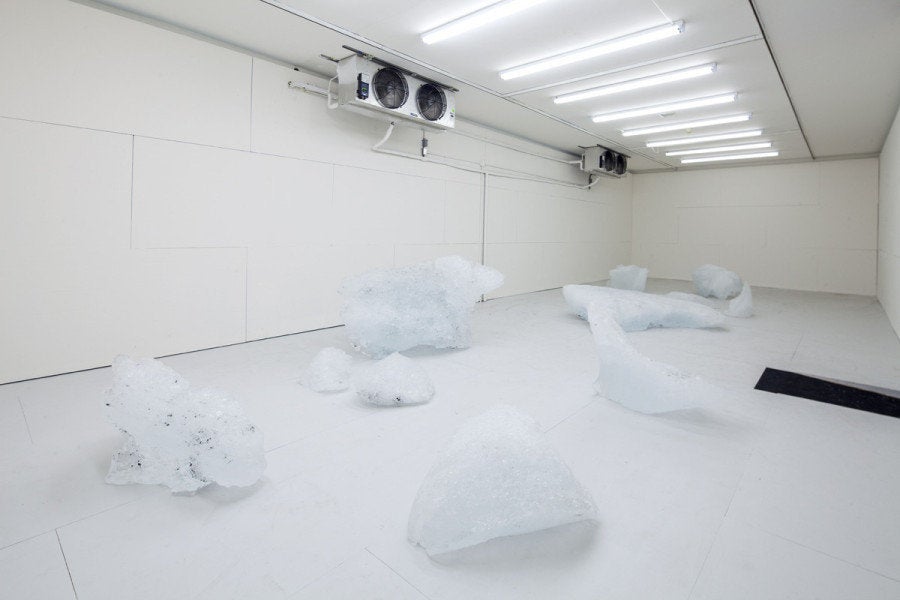 Green Artists Making Climate Change A Priority
Support HuffPost
The Stakes Have Never Been Higher
Related
Popular in the Community