During his tenure as surgeon general, Vivek Murthy was known for his work battling the nation's opioid crisis, including issuing a 400-page report on addiction and mailing letters to doctors imploring them to join him in fighting the opioid epidemic. After President Donald Trump fired Murthy in April, however, he has focused on a different national crisis: loneliness.
"As prevalent as loneliness is, many people don't recognize that people that they know may very well be suffering from loneliness," Murthy told HuffPost. "It's important for many reasons, one of which is that it has a profound impact on health."
And while it might seem like a departure, Murthy sees a number of connections between fighting the opioid epidemic and addressing loneliness in the United States.
In September, Murthy wrote a cover story about workplace loneliness for the Harvard Business Review and pointed to the connection between loneliness and poor health. In the article, Murthy noted that loneliness and weak social connections are associated with reduced lifespan and a greater risk for illnesses such as cardiovascular disease, dementia, depression and anxiety.
"Physicians, health professionals, educators, and the media should now acknowledge that social relationships influence the health outcomes of adults and should take social relationships as seriously as other risk factors that affect mortality, the researchers conclude," the PLOS editors wrote.
Another meta-analysis, published in Perspectives on Psychological Science in 2015, examined 70 studies on social connection shortfalls, such as social isolation, loneliness and living alone, and found that the mortality risk from social disconnection was greater than the mortality risk associated with obesity.
A growing number of people feel 'profoundly alone'
When Murthy was traveling the country as surgeon general, he asked communities nationwide about the issues that were most important to them and how he could help address them.
"What I heard time and time again was that people were in fact dealing with an epidemic of stress and loneliness," Murthy said. "In times of stress, you hope that people will come together and support each other, but I found that there were a growing number of people who were saying that they felt profoundly alone."
Lonely individuals were more likely to be middle-aged, have never married and have lower incomes. Loneliness was also associated with poor health in the survey, with only 25 percent of people who rated their health as "excellent" saying they were lonely, compared with 55 percent who described their health as "poor."
There's also evidence that Americans are getting lonelier.
And since loneliness tends to increase with age as friendship networks tend to shrink, the United States' aging population appears poised to get even lonelier and less healthy in coming years.
Nobody wants to talk about being lonely
Similar to the silence surrounding the opioid crisis and addiction, many people are hesitant to talk about feeling isolated.
"Part of the reason people don't talk about their loneliness is that they feel they will be judged for it," Murthy said.
"This is something that we've seen as being really important in addressing the addiction crisis, an area which is similarly burdened with this unfortunate stigma. But there it's been very important for people to step forward and talk about their struggles with addiction, to talk about their families' experiences with addiction, and to support and offer help to those who are struggling."
The individuals Murthy met who were in recovery for opioid addiction stressed that without support, either from an individual or a group, their recovery wouldn't have been possible. Murthy sees that support as an integral part of addressing the loneliness epidemic.
In a workplace setting, addressing loneliness could mean employers checking in to see if their employees feel valued and supported by their colleagues and encouraging high-quality relationships between employees that extend beyond working on projects or attending office happy-hours together. On a person-to-person level, addressing loneliness can mean paying attention to people who might be lonely and reaching out to them, even if it's just an informal conversation that's not about work.
And while it might seem counterintuitive, it can be valuable for people who feel isolated to help others. "When you help someone else, not only do they benefit, but you reaffirm to yourself that you have something of value to give them, and you help to strengthen and nurture a bond with an individual that you're helping," Murthy said.
The former surgeon general stressed that the interventions he had in mind went deeper than policy or program changes.
"What we're talking about is a change of culture in the workplace," he said.
"We can't underestimate the power that we have as individuals to provide the support that people need to provide that transition from a place of pain to a place of possibility."
Before You Go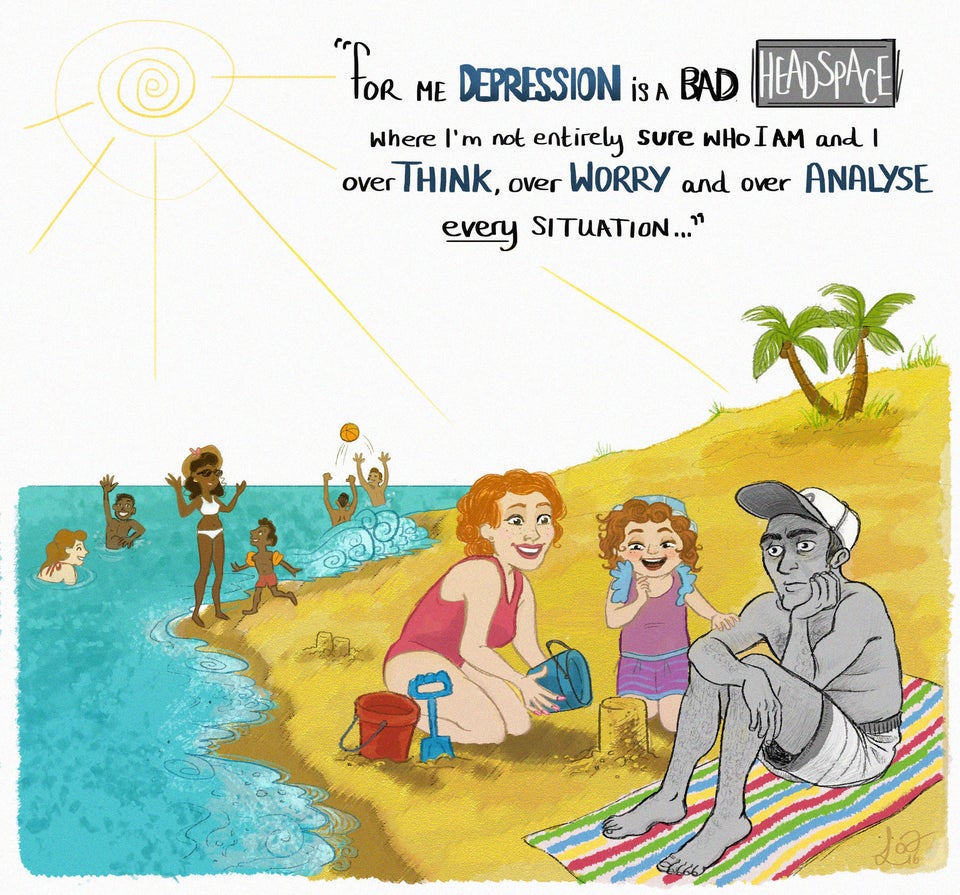 Traveling With A Mental Illness