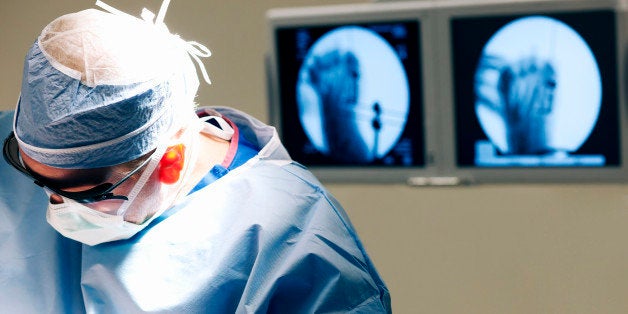 Researchers from Vanderbilt University analyzed survey responses from 140 orthopaedic surgeons in Tennessee. Out of those surveyed, 44 percent reported being injured at least once while on the job and 10 percent said they had to miss work because of the injury.
Hand injuries were the most common, with 25 percent of surgeons reporting them. Lower back injuries were the second most common -- reported by 19 percent of surgeons -- followed by neck injuries and shoulder injuries -- reported by 10 percent and 7 percent of surgeons, respectively.
Researchers also found an association between years spent being an orthopaedic surgeon and injuries. Specifically, working for 11 to 20 years and 21 to 30 years as an orthopaedic surgeon carried a higher risk of injury than working 10 or fewer years.
However, despite the prevalence of injuries among this group of surgeons, few -- 38 percent -- received institutional resource support, and just 25 percent said they told their institution about the injury.
"The volume of work missed suggests that occupational injury has economic implications for the health-care system and providers," the researchers wrote in the study. "Given the number of injured respondents reporting no institutional support for occupational injuries, more attention should be focused on this issue."
Popular in the Community