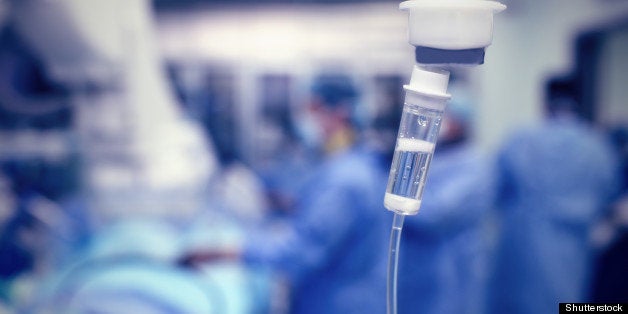 If you're planning on undergoing surgery, a new study suggests you might want to request your operation to take place early during the work week.
The research, published in the British Medical Journal, shows a higher risk of death for people who have surgery performed closer to the weekend.
"The first 48 hours after an operation are often the most critical period of care for surgery patients," study researcher Dr. Paul Aylin, from the School of Public Health at Imperial College London, said in a statement. "So if the quality of care is lower at the weekend as some previous studies have suggested, we would expect to see higher mortality rates not just for patients operated on at the weekend, but also those who have operations towards the end of the week, whose postoperative care overlaps with the weekend. That is what we found."
The study included data from 4 million elective surgical procedures that occurred from 2008 to 2011 in England. From those, there were 27,582 deaths that occurred within a month after the surgery taking place.
Researchers found that the risk of dying within a month of surgery went up in close relation to the surgery day's proximity to the end of the work week. For example, patients who were operated on on Friday had a 44 percent higher death odds compared with those operated on on Monday.
And the risk was even higher for planned surgeries that occurred over the weekend -- odds of dying were 82 percent higher for Saturday and Sunday operations. However, researchers noted that there were fewer operations taking place on weekends and different kinds of patients may choose to get surgery over the weekend instead of during the week.
"Unlike previous studies, we included both deaths in hospital and deaths after discharge, so this eliminates a potential bias of counting only in-hospital deaths," Aylin said in the statement. "We tried to account for the possibility that different types of patients might have operations at the end of the week, but our adjustment made little difference. This leaves us with the possibility that the differences in mortality rates are due to poorer quality of care at the weekend, perhaps because of less availability of staff, resources and diagnostic services."
In an accompanying editorial, Janice L. Kwan and Chaim M. Bell, both of Mt. Sinai Medical Center, pointed out that "if weekend care proves to deliver poorer outcomes than its weekday counterpart, it might be argued that elective procedures should not be scheduled at weekends at all." They continued on in their editorial:
Yet this would be difficult to reconcile with policies that aim to provide timely care alongside quality care. It is a challenging balancing act. We know that relatively few urgent procedures are performed on patients admitted at the weekend, and that these patients experience longer stays.11 Are we willing to sacrifice the safe provision of care for shorter procedural wait times and lengths of stay? This is an important policy question that is not yet resolved.
Recently, a Mayo Clinic study debunked the myth of the "July Effect" -- at least for spine surgeries -- which is the notion that July is the most dangerous month to be a patient in a hospital because new, inexperienced residents start at that time. That research, published in the Journal of Neurosurgery: Spine, showed no spike in in-hospital deaths and surgical complications in July, compared with other months.