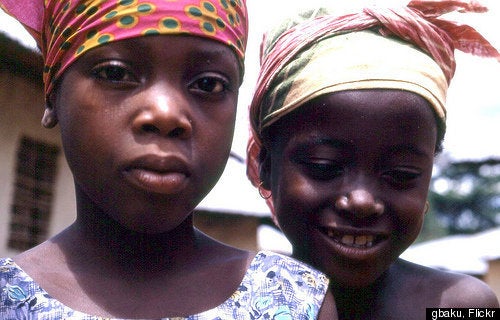 Sila Folow was an 8-year-old girl living in Mali when four elderly women used a sharp blade to cut out her clitoris and most of her labia.
Luckily for Folow, Newsweek reported Tuesday, a new surgery now being practiced in Colorado could potentially restore feeling and the right to sexuality to her and the millions of women like her.

This May, Sila, now 38 years old, underwent a simple but profound operation to undo the past. She traveled to Trinidad, Colorado, where Dr. Marci Bowers, a gynecological and pelvic surgeon, has recently begun to perform "clitoralplasty" or "female circumcision reversals" on African women. A relatively new procedure, it reshapes the anatomy and, in 80 percent of patients, restores pleasurable sensation. "I want my womanhood back," Sila told Bowers when she first spoke to the surgeon about the operation. "I just want to know it's there. To have the feeling that I can fight against this culture."
Dr. Bowers, who was herself born male and underwent gender-reassignment surgery, is passionate about allowing every person a sense of sexual freedom. She specializes in sex-change operations and is one of the leading gender-reassignment specialists in the U.S.
As most insurance companies choose not to cover the operation, Bowers performs the surgery free of charge, and the hospital caps its fees at $1,700.
According to WHO, female genital mutilation is a worldwide problem, documented even in the U.S. It is most often performed on girls under the age of 15 and an estimated 100 to 140 million girls and women worldwide are currently living with the consequences of this mutilation.