Come September, the students of Avenues are going to have a very famous classmate.
Suri had previously been home-schooled, but the 6-year-old is "really excited" about starting her new school, especially after her mother told her all about the school's lunchrooms, basketball courts and various activities, a source told the magazine.
Manhattan's newest private school will teach students from preschool through 12th grade, and stresses a bilingual education, so Suri may learn Spanish or Mandarin along with the basics: reading, writing, math, science and music, reports Life & Style.
The school encourages parents to think of Avenues as one international school with 20 or more campuses around the globe. According to the school's website, "It will not be a collection of 20 different schools all pursuing different educational strategies, but rather one highly-integrated 'learning community,' connected and supported by a common vision, a shared curriculum, collective professional development of its faculty, the wonders of modern technology and a highly-talented headquarters team located here in New York City."
The idea is that by middle school or high school, students will spend a number of six-to-eight-week periods studying at campuses in Buenos Aires, Paris, Delhi and Cairo.
Like the majority of private schools, Avenues requires students to wear uniforms, which will be a big change for Hollywood's best-dressed child. Suri will be required to wear a white polo shirt, blouse or turtleneck, along with gray or black pants, skirts, jumpers or shorts. While students may not wear any logos other than the school's own, they are permitted to wear any color accessories, including socks, tights, belts, ties and hairbands.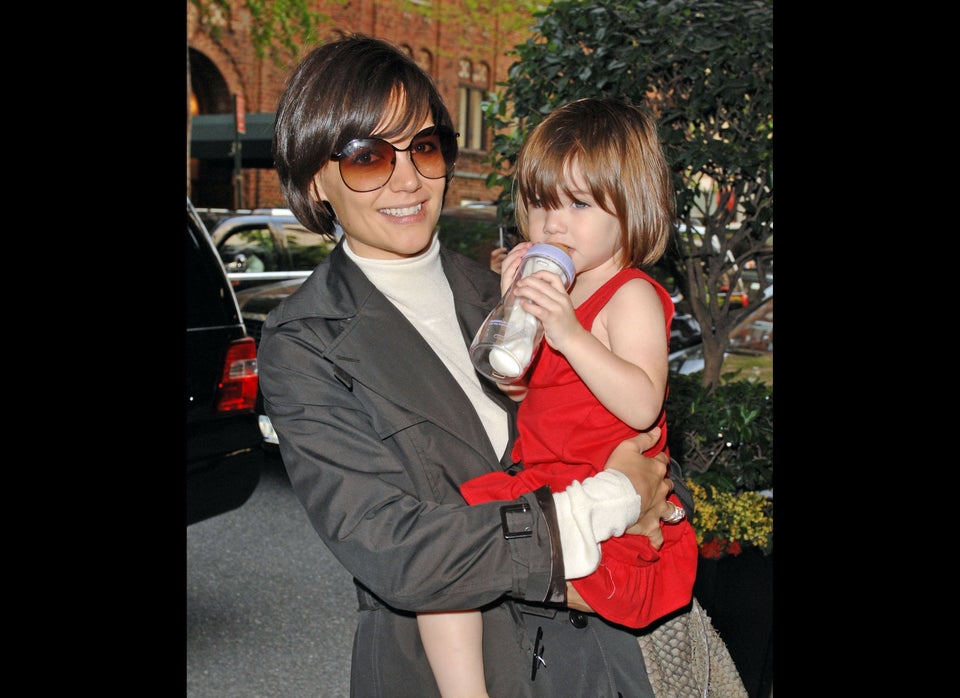 Suri Cruise & Mommy
Popular in the Community