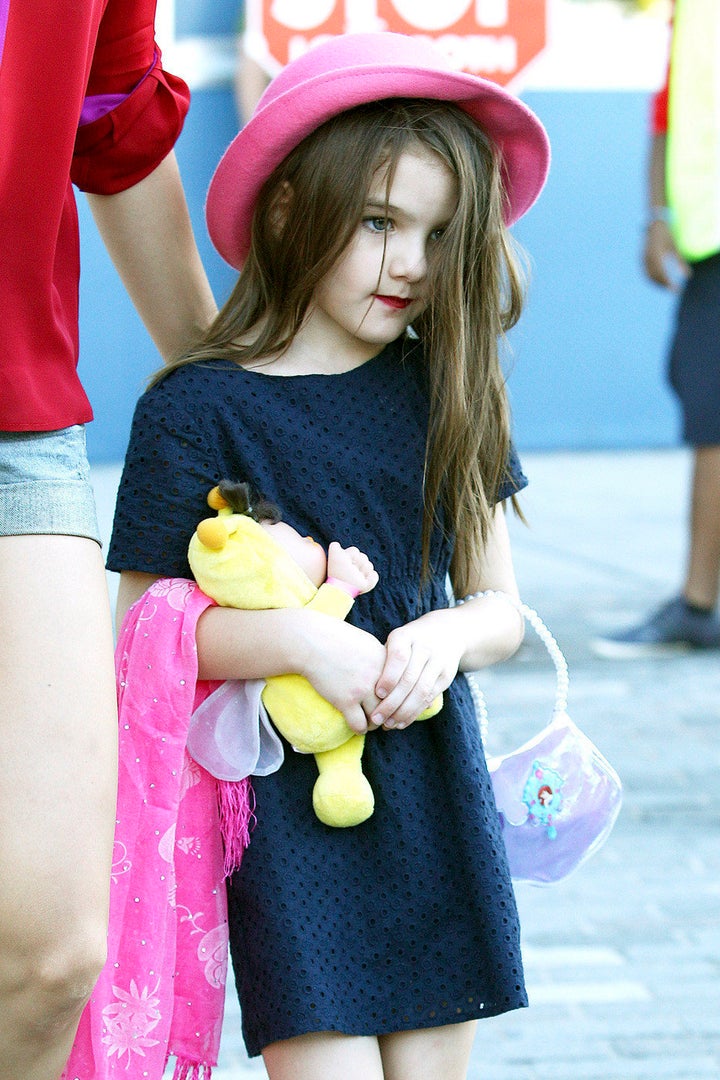 In other words: no more lipstick.
The news comes via totally unconfirmed sources floating around the interwebs (among them, British tabloid Reveal), as with much of the Tom Cruise-Katie Holmes "news" these days. With that said, word is that Katie is doing away with Suri's fancy fashion and makeup habits in an attempt to dress her more conservatively.
Apparently six-year-old Suri, like many grown-up celebs, had received loads of free swag from designers and PRs, amping up her already extravagant closet. Now, word has it, Katie wants Suri's name off all the "freebie lists" and for her daughter to simply be "normal."
Should Suri's parents be putting an end to the makeup?
See Suri through the years...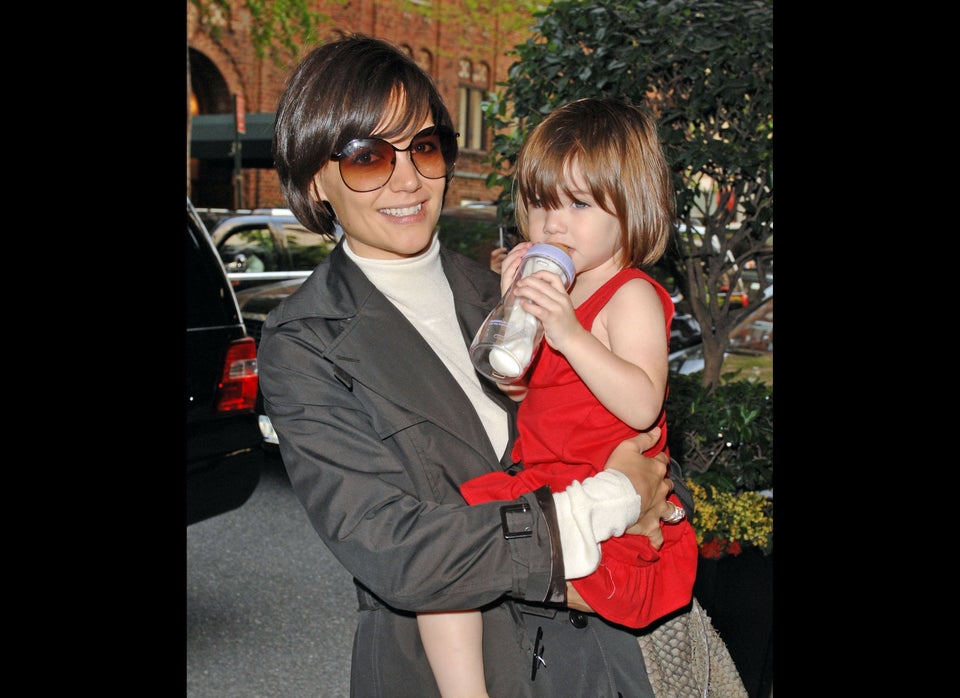 Suri Cruise & Mommy
Related