 Suri Cruise doesn't start her first day of school for another week, but parents of the students at New York City's newest private school, Avenues, are reportedly worried that the enrollment of the world's most famous 6-year-old might be detrimental to their own children.
Page Six reports that some parents are considering pulling their children from the school because of the paparazzi attention Suri and her mother, Katie Holmes, attract.
"I had two different parents call to tell me their children are beautiful young girls that look like Suri," education consultant Dana Haddad told the paper. "The girls will all be in uniforms, and they're worried their daughters will be mistaken for Suri by the paparazzi outside the school."
That's not likely to soothe the worries of other Avenues parents, and Anisha Ahooja, a former teacher at the Dalton School on the Upper East Side and author of "Schooled," explained to the Post that Suri's new classmates may not be all that welcoming either.
"They're not going to gawk," she predicts, and explains, "It's cooler to be the girl telling Suri Cruise, 'You can't sit here,' than to be impressed."
We hope Suri doesn't get Mean Girl'd by her classmates, because seriously, who doesn't want to be friends with Suri?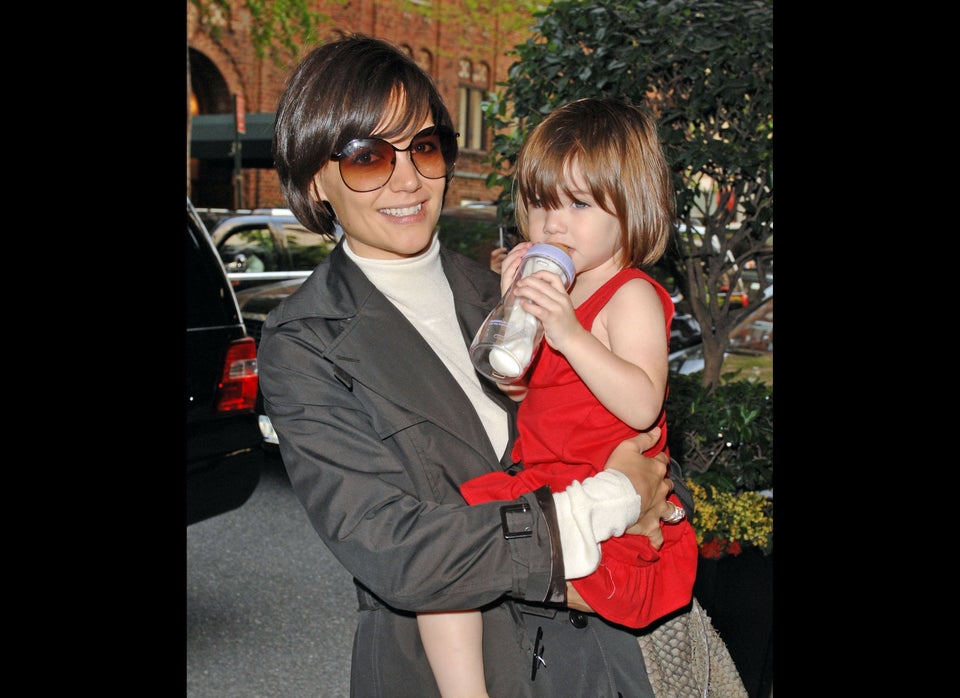 Suri Cruise & Mommy
Popular in the Community