The Department of Agriculture has a plan to feed America's hungry, starting with a whole lot of cheese.
The USDA is planning to spend $20 million to purchase 11 million pounds of cheese from private inventories for food banks and pantries across the country, the department announced Tuesday. The purchase will not only help to feed those in need, but will also reduce two things: the country's cheese surplus, which is at a 30-year high, and deficits of dairy producers, whose revenues are down 35 percent.
"We understand that the nation's dairy producers are experiencing challenges due to market conditions and that food banks continue to see strong demand for assistance," Agriculture Secretary Tom Vilsack said in a statement.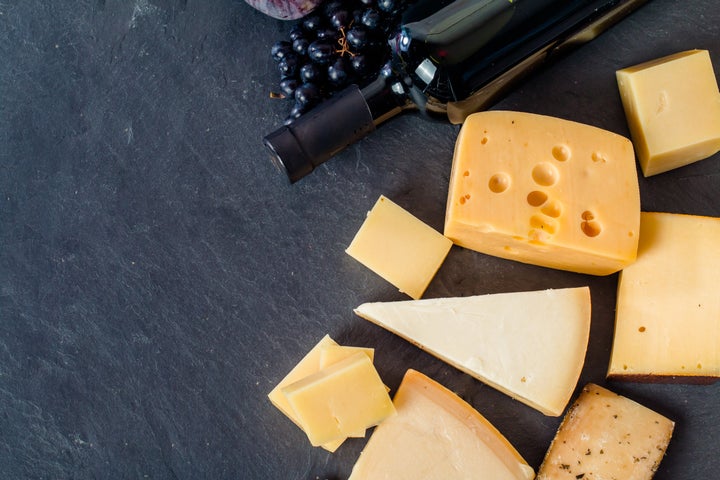 Dairy output is at an all-time high — American dairy producers are expected to turn out 212.4 billion pounds of milk in 2016 — yet demand has slowed and prices have decreased, according to The Wall Street Journal. Though Americans average about 36 pounds of cheese consumption per person each year, everyone would have to eat an extra 3 pounds of cheese to get rid of the surplus.
Dairy farmers don't know what to do with their excess supply. Some, like New England dairy cooperative Agri-Mark, have resorted to dumping their excess supply of milk, leaving thousands of pounds of dairy to waste, Bloomberg reported.
Decreasing output is difficult, though, as cows don't stop producing milk.
Chuck Fry, a dairy farmer in Maryland, says his profits have been down 50 percent in the last two years, but his team still has to milk 200 cows twice a day, reported Valley News Live.
"You can't just turn [the cows] on and off, it's a challenge," Fry said.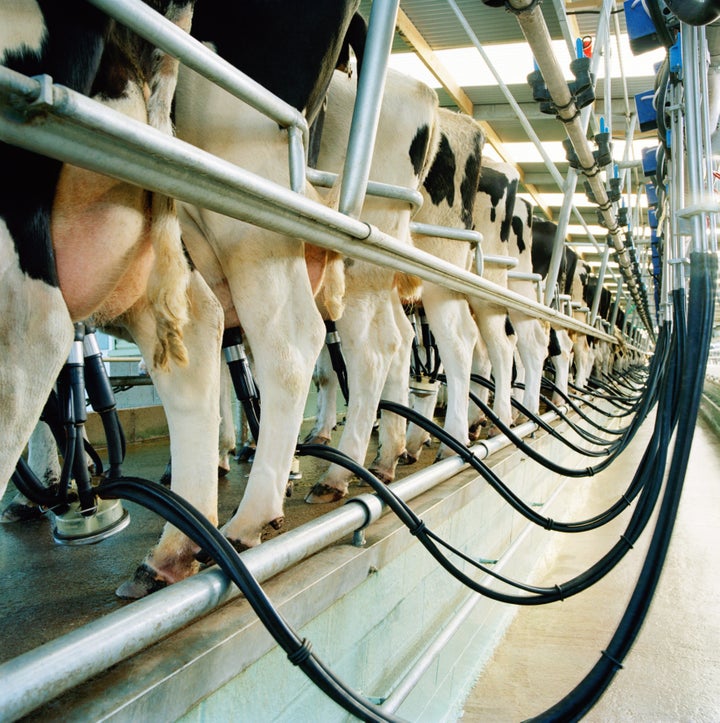 The USDA's announcement comes just three weeks after the department said it will offer $11.2 million in financial assistance to dairy producers through its Dairy Margin Protection Program, which producers can enroll in as a safety net. To dairy farmers in the American Farm Bureau, the subsidy wasn't enough.
"The decline in dairy farm revenue has led many dairy farm families to exit the industry. In 2015 we lost 1,225 dairy farms," Zippy Duvall, the bureau's president, wrote in a letter to Vilsack.
The American Farm Bureau praised the USDA's decision to purchase the cheese, saying in a press release that the program will "give relief to struggling dairy farmers who have lost about a third of their business since 2014."
However, the dairy industry's profit margins are expected to increase in 2017, according to Bloomberg. If the market is likely to lift the dairy industry out of its deficit soon, why all the extra help?
"The USDA wants to demonstrate that it's there for dairy," Bill Brooks, a dairy economist, told Bloomberg. "In an election season, they want to do something, even if the market seems to be rallying."
Before You Go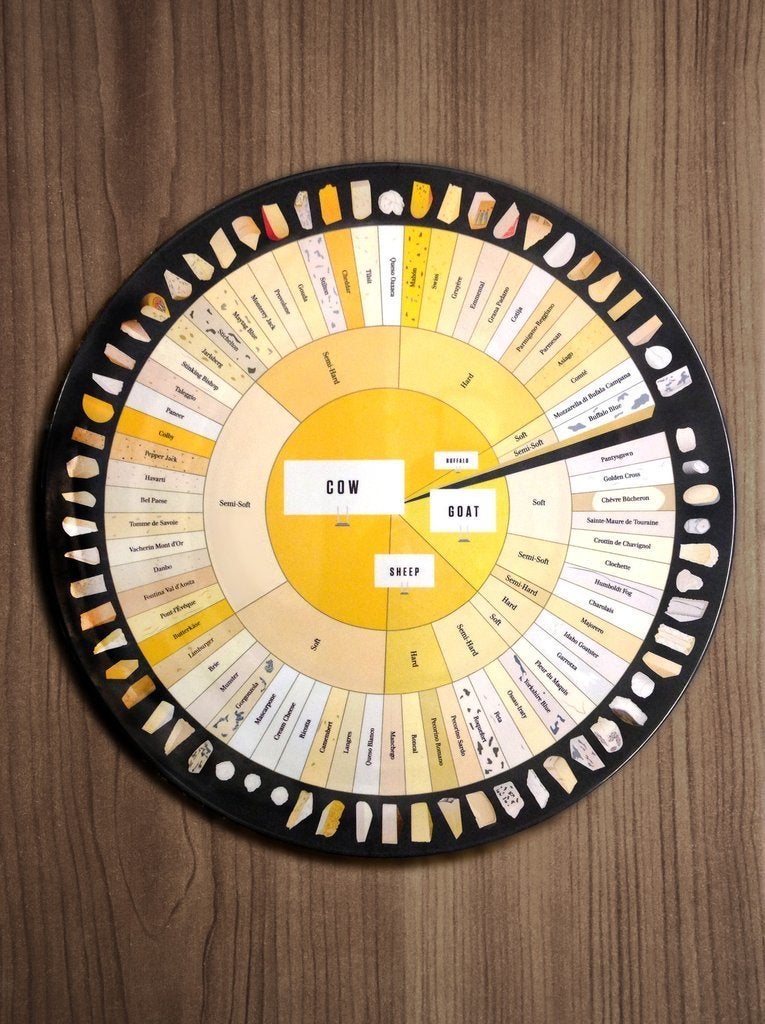 Gifts For Anyone Who Loves Cheese More Than People
Popular in the Community