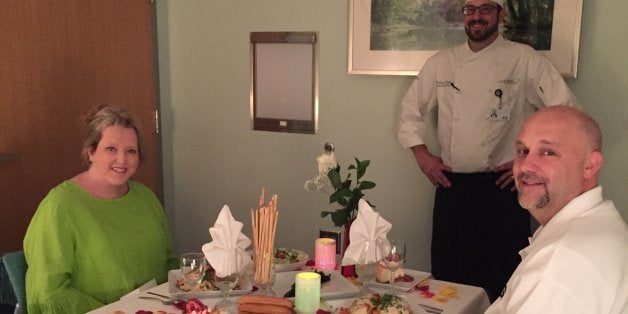 As parents to 14-year-old boy with muscular dystrophy, Carey and Tammy Rogers have always put their child's needs before their own. So when their son was in the hospital on their anniversary, they didn't hesitate to cancel their dinner plans. Touched by the Rogers' story, the hospital staff put together a special surprise they'd never forget.
Their son, Turner Rogers, was born with congenital myotonic muscular dystrophy, and he's spent much of life in and out of Children's at Scottish Rite Pediatric Hospital in Atlanta, where he sees specialists, undergoes surgeries and seeks treatment when he becomes ill, his parents told The Huffington Post. In May, Turner was rushed into emergency surgery, which required a long recovery.
June 11 marked two milestones for the family: It was Turner's 21st day in the PICU and his parents' 21st wedding anniversary. While Tammy and Carey had hoped to celebrate their anniversary with a dinner at a restaurant, the night before the big day was a rough one as Turner's health took a bad turn. "We just could not stand to leave Turner for even a few hours," the parents said.
"Knowing the dedicated parents that they are, I knew this meant that they would not leave the unit to go out to dinner like they had planned, but instead spend their night sitting at the bedside with Turner," Emily Finn, a Family Experience Liaison at the hospital told HuffPost. So Finn teamed up with volunteer services to create a special in-hospital date night for the Rogers.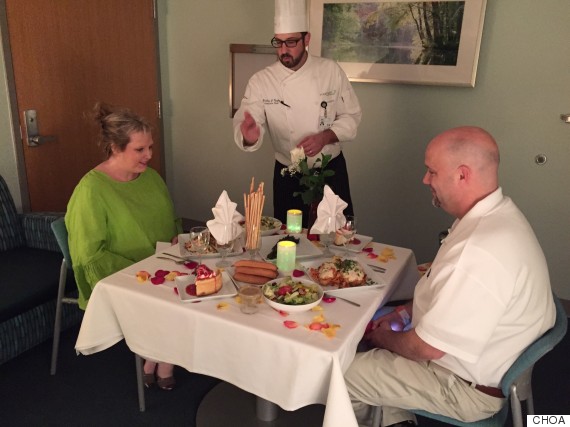 A group of teen volunteers helped transform an ordinary conference room into a "private restaurant" where the hospital's own Chef Bradley served some of the couple's favorite dishes. The Rogers also received a red rose and special invitation to their anniversary dinner.
That evening, they were escorted to the room, where they saw beautiful paper flowers hung from the ceiling, a white table cloth-covered table with a candlelit dinner of delicious Italian food, sparkling cider and strawberry cheesecake. "The liaison had even purchased gifts including framed photographs and anniversary sentiments," the Rogers recalled. "We were overwhelmed and knew our 21st anniversary would be one we would always remember."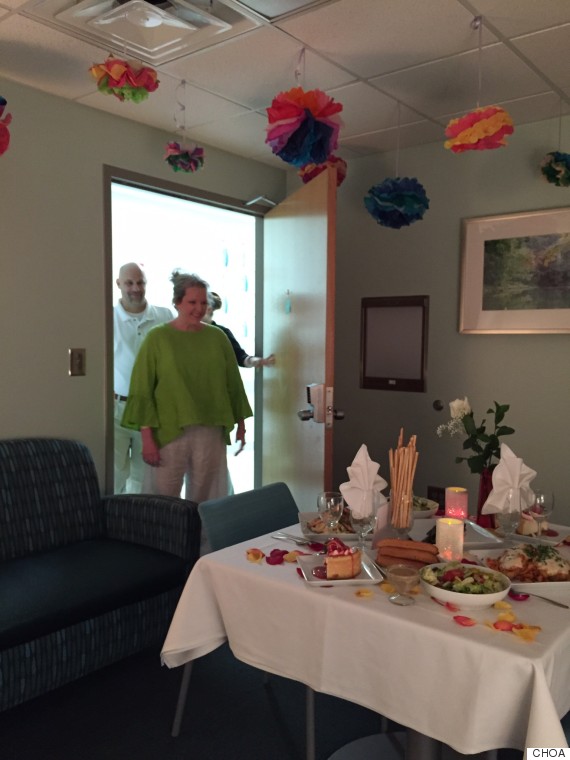 Tammy and Carey told HuffPost that their biggest advice after 21 years of marriage is to learn when to "agree to disagree." Though couples should always work to reach a compromise, it's important to "get your view points out into the open and come to a middle ground from the two views," they said.
"When Turner was born, people told us having a special needs child would either make your marriage or break your marriage," they continued. "We chose to make it, and we have. It is not always easy, but when we look into our son's eyes it is all worth it."
Today, Turner is in the hospital's Comprehensive Inpatient Rehabilitation Uni (CIRU)t, where he receives physical, occupational, speech, and music therapies to help him return to presurgery levels before making the transition home.
Finn says she hopes that the Rogers family's story will inspire people to "treat others will kindness." She said, "Everyone is fighting a battle and something as small as a smile can really brighten their day."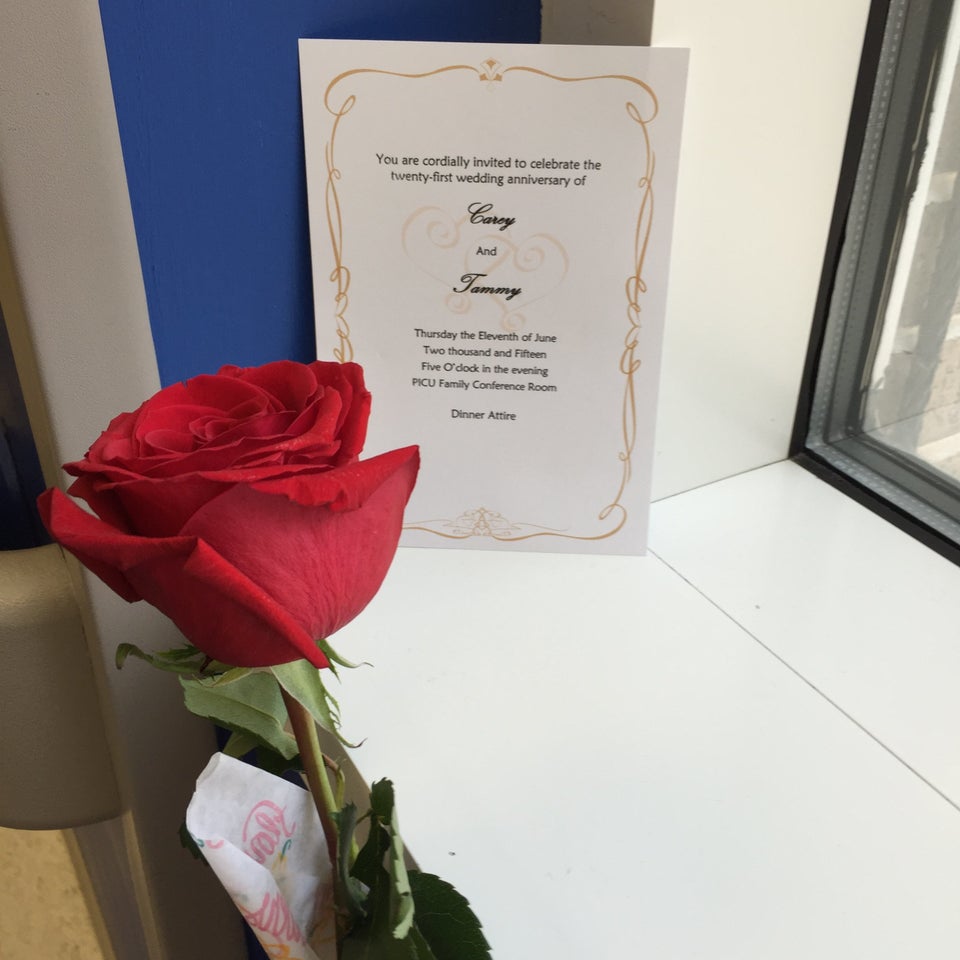 Children's Hospital Anniversary Surprise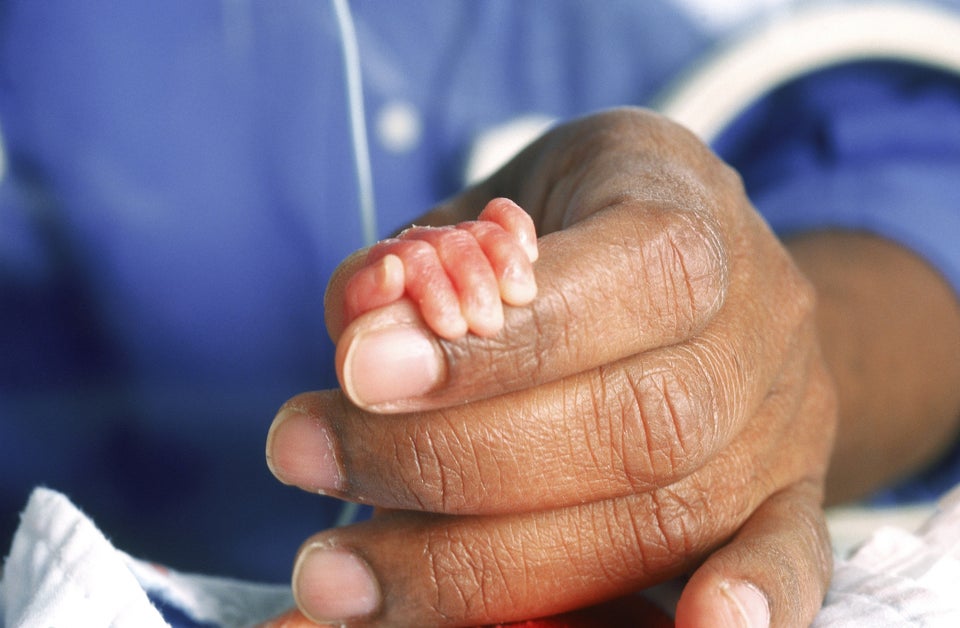 10 Health Findings From 2014 Every Parent Should Know