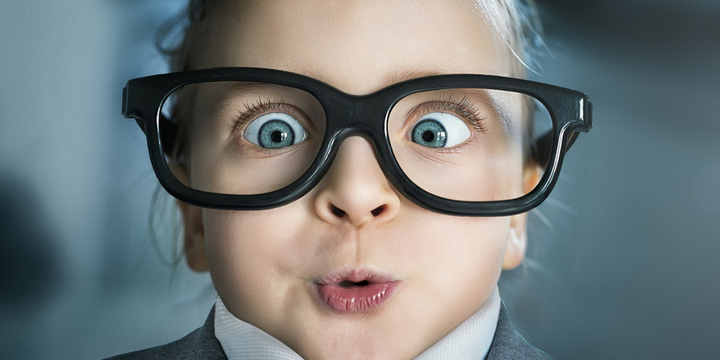 Leyla Seka, executive vice president of AppExchange at Salesforce, has spent a huge part of her career advocating for equal pay and equal rights for women. When you speak with Seka, you can quickly see why she gets results—she's equal parts provocative and laughing-so-hard-I-could-cry funny. In a recent conversation with her about learning disabilities, she said, "I make no apologies for the fact that I have a learning difference. In fact, I tell my staff, 'If you can't read my texts because the spelling is so awful, keep trying. You will." And they do. For better or for worse, her dyslexia and (self-diagnosed) ADHD, affect every part of her job and every person with whom she works.
A couple years back Seka and her friend and colleague Cindy Robbins, executive vice president, Global Employee Success at salesforce.com, took on a huge feat in aiming for equality and closing the gender pay gap at Salesforce. Seka attributes having the guts to ask about the salary gap in the first place not only to her love of advocacy, but to something she learned in grade school: team building. "I have been creating smart teams of people around me to help me get the job done since I was a kid. That's just what you do when you have a learning difference and you want to be successful," she told a group of employees at an informal gathering during Learning Disabilities Awareness Month this past October.
Full-on change in workplace culture often seems impossible. But, Seka is one of the rare leaders who is doing it anyway. (More on these how in a minute.) First, you have to understand why Seka is the woman to do this. As a child, Seka says, she'd spent hours in tutoring and therapy, working as hard as she could to keep up with classmates. Somewhere along the line she decided she was not going to settle for doing the same thing at the office. In effect, she was debunking the idea of 'faking it till you make it' in the workplace.
Most people work differently, we just don't talk about it, so change remains elusive. "What seems impossible when you are alone suddenly feels more approachable when you have colleagues around you supporting you," says Seka. "My aim in talking about dyslexia and other learning disabilities is to normalize them and make them visible." She's fused deeply personal stories of her own experiences with helpful skills and mentorship using a system of group support that already existed at the company. Salesforce supports 10 employee resource groups called Ohana Groups to offer just that: community with a goal of reaching out to underrepresented groups and their allies. According to the company, one out of three Salesforce employees participate in one or more Ohana Groups, which are seen as critical to their culture. Because Salesforce's culture also strives to unite people with all abilities, it makes sense that Seka—an accomplished executive—could step up to normalize topics that have been taboo. Last month, when she led the informal group "Leading with Disabilities" with Ebony Frelix, SVP of Philanthropy and Engagement at Salesforce.org, the two literally opened up and brought their whole selves to work. No cover. No camouflage. And the outcome of not faking a skill or hiding a flaw was palpable during the 45 minute session. Whether the eclectic company-wide group was discussing their children's learning differences or their own, it was clear that everyone in the room was craving this type of personal—and positive--candor. As workers, we often see differences as liabilities not assets. Many managers like Seka and Frelix spent their younger years suffering in silence. So what changed? Neither one has stopped working incredibly hard to accomplish personal and work goals. But they are using their power to help others coming up the ranks. They want the 1 in 5 adults in this country with learning differences to know that it is not only 'okay' to admit to a learning disability, it's in line with the company's values and ultimately, their unique learning styles will help them to get ahead.
I believe we are about to witness a ginormous shift in the world of work. The fact is that learning differences are neither, in my opinion, a 'gift' or a prescription for failure. They are differences.
Great, you say, but what if you aren't employed by Salesforce or a similarly open-minded company? What if you are thinking about rising up the ladder at your company—and you can't even imagine speaking to colleagues about your learning disability? Remember this: Fear isn't necessarily a bad place to begin a journey towards transparency. It's often the only place to start. Maybe it will help you to know that the winds of change are behind you, pushing you forward.There will be, at some point, a safe place for you to open up and show your strengths, instead of thinking of them as stigmas.
No need to take my word—or Seka's or Frelix's—for that matter. Google "the top skills to have in 2020" and you'll get a chart that literally describes the skills of people with learning differences: problem solving, creativity, emotional intelligence and cognitive flexibility. The backdrop for that change? The brave and wonderful personal stories that leaders at all levels are coming to work and talking about. One of my favorites, about a doodling executive at Nike, recently appeared here. Like Seka and Felix, you can see a slow change happening across the business industry. We can make more of that change right here online—and that is my mission.
Look for a mentor, make your own accommodations (even if it's simply doodling during long meetings to stay focused) and don't take constructive feedback personally. For more stories, statistics and resources to help you use of your differences as strengths, look for more stories on my blogs and on Twitter @dbrodey.
Popular in the Community