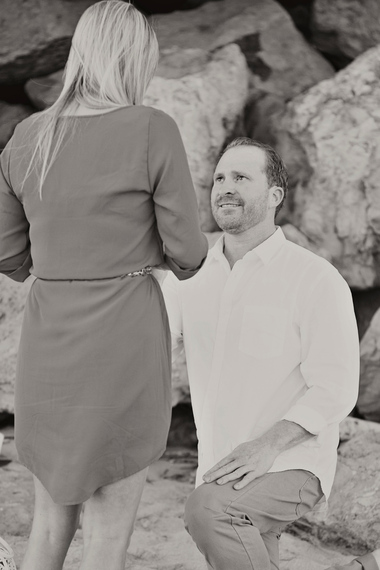 Bryan and Heather came to California from Texas for a vacation. On a beautiful Monday evening, they went out for dinner at the Malibu Beach Inn. Little did Heather know, that directly underneath her feet, her dream proposal was being set up. After dinner, Bryan excused himself and snuck down to the beach. A card was delivered to Heather that said, "Come Away With Me...." and she was escorted down to the beach area where Bryan awaited.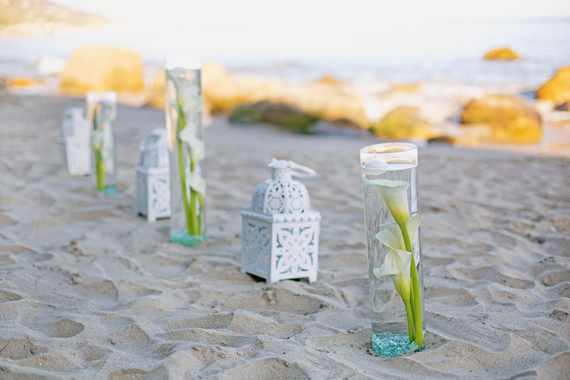 A guitarist played "Come Away With Me" by Norah Jones and Heather walked down an aisle made up of candles, lanterns, and her favorite Calla Lily flower. Bryan proposed and Heather said yes.....but the best was still in store.
Bryan arranged for his family and Heather's family to travel out to California without Heather knowing it, for her surprise wedding! He convinces her to wear a white dress and they walk down to the beach. As she turns the corner, she can't believe her eyes.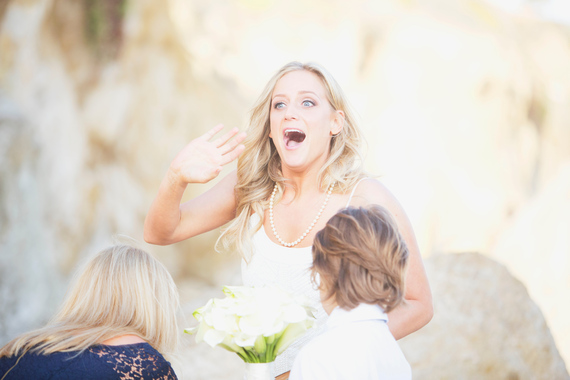 Her entire family, including her son, and her closest friends are all standing on the beach, and her surprise wedding unveiling before her eyes. An officiant, an aisle made up of flowers and crystals, a violinist, a photographer, and videographer were all there for her. Her reaction was priceless and she stood there, before her family and friends, as the waves of the Pacific Ocean crashed against the rocks, and took Bryan to be her husband for all eternity.
Proposal Planning: The Heart Bandits
Photography: Chloe Moore Photography