Thongs, boyshorts, bikinis -- when it comes to underwear, all women have their preferences. And it turns out, so do men.
Unlike guys' underthings, which are pretty basic, women have a plethora of choices. Here at The Huffington Post, we are firm believers that everyone should pick their lingerie for themselves, no matter what anyone else thinks.
That said, it's always interesting to get a guy's take. So, we teamed up with AskMen.com and conducted a survey, asking over 2,700 dudes about their lingerie preferences. Below, we compiled the results into an infographic created by our own Jessica Kane. Scroll all the way to the bottom for our thoughts on the matter.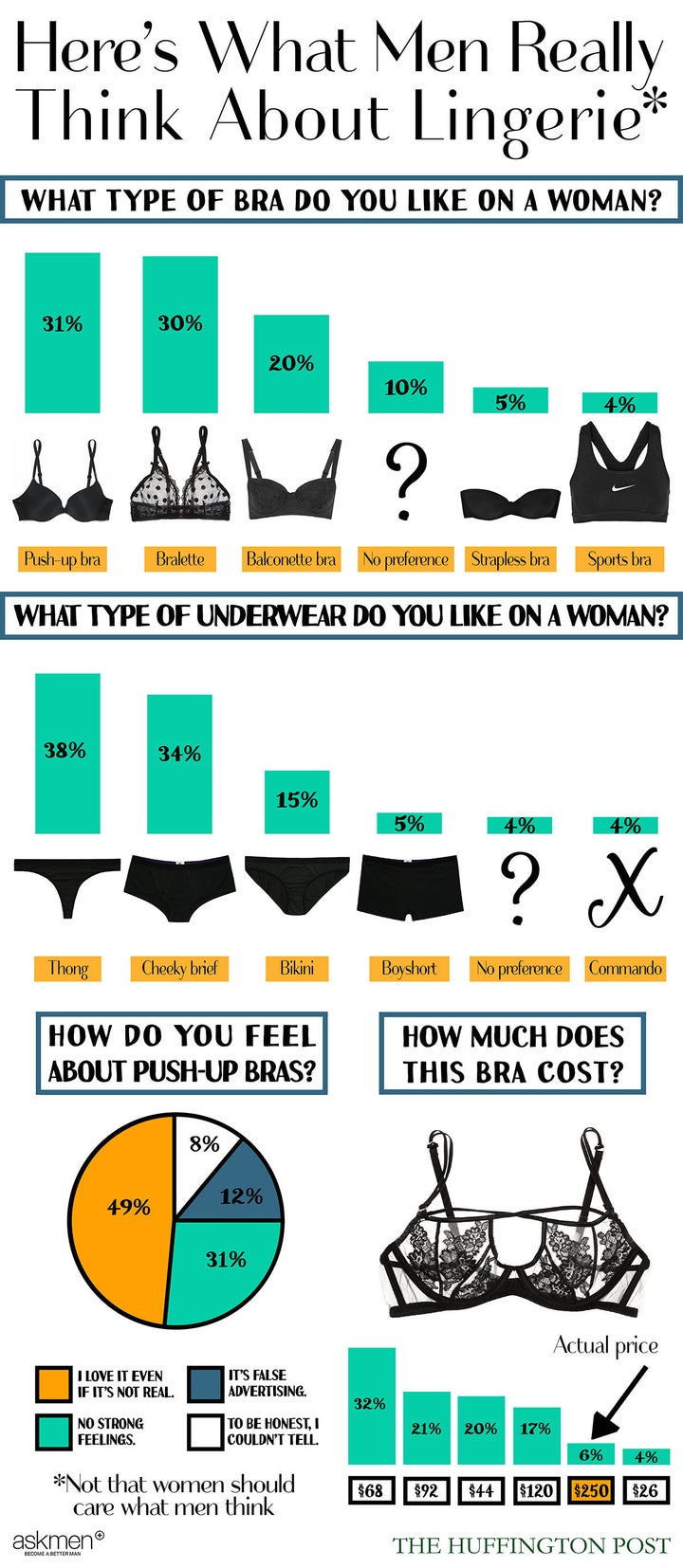 Not surprisingly, most men preferred women in push-up bras and thongs, however, bralettes and cheeky briefs were both close seconds.
While some of the results were hardly shocking -- it looks like most men have literally no idea how much a bra costs -- other responses left us pleasantly surprised. One question asked men, "If a woman's lingerie wasn't to your liking, would it ever be a deal breaker during a hookup?" And thankfully, a whopping 92 percent said no. Another asked guys, "Why would you buy lingerie for a woman?" and 68 percent of men responded "to make her feel sexy."
One pollster took the words out of our mouths when he responded to the survey by saying, "I'm happy when she is happy. Women are such wonderful creatures. It's all about letting her know she is worshipped." PREACH.
The survey was conducted on AskMen.com from July 8-16, 2015 and the number of respondents varied between 2, 797 men and 2,830 men per question.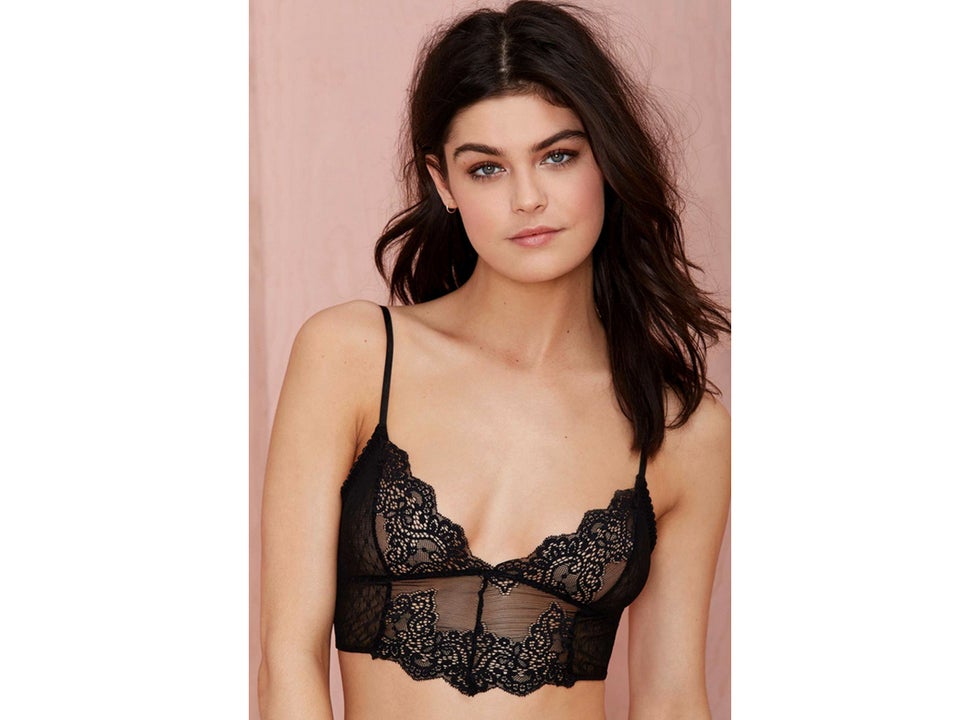 Lingerie Under $50
Related