David and Thelma Ward received a tax season surprise that left even their tax preparer in disbelief: a refund to the tune of $54,000. HuffPost Live host Nancy Redd talked to the couple about what it was like to receive a return that was even larger than their income.
"We were foster parents, and in the process of fostering, we adopted six children," David explained. "And when you adopt a child with special needs, you are allowed a tax credit. It's a little over $13,000 per child. "We didn't know about it until we went to, you know, getting our taxes prepared, and it popped up. And it was a real surprise."
The Wards were at first skeptical that this was an accounting error. But after double-checking, their tax preparers assured them that the full refund would soon be in their pockets. "They sent us home, and they told us that they would have to go back through it and check again to make sure," Thelma said. "And when they had went through it with a fine-tooth comb, they would give us a call and let us know what our tax return was actually going to be."
The Wards have adopted six kids over the years, expanding their family to a total of 12 children. "We love them all," Thelma said. "And the thing was that, when they were cleared for adoption and they didn't have a permanent home to go to, I didn't want them to go to a group home. So it's like, we have extra beds, so they can stay."
The Wards used their tax refund to make home improvements and take the children on trips.
Update: An earlier entry title used the word "return," and was replaced with "refund."
Before You Go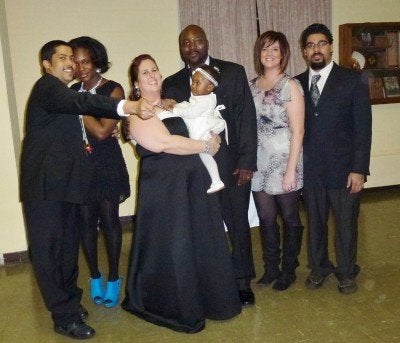 Adoption Portraits
Popular in the Community