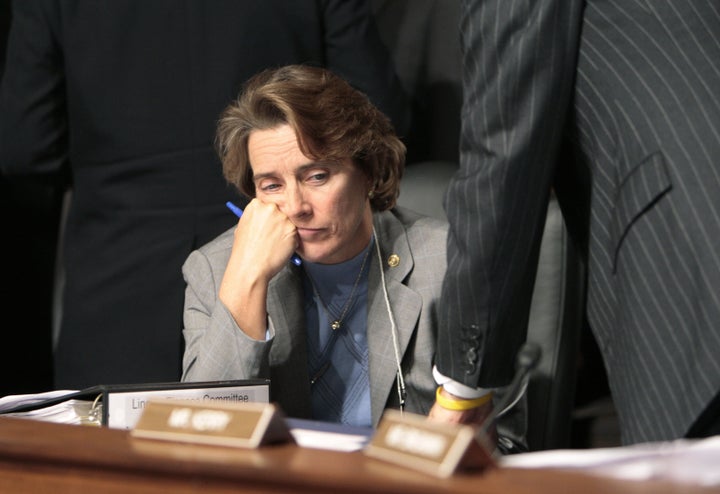 Arkansas Senator Blanche Lincoln is fighting for her political survival. Republicans are in full attack mode, and polls indicate she's the most vulnerable Senate incumbent in the country.
Frankly, I'm not surprised.
As I travel around the country, I've been asked repeatedly about Senator Lincoln's political troubles and what, if anything, EMILY's List will be doing to help her win a third term in 2010.
In 1998, EMILY's List helped elect Lincoln to the U.S. Senate. We believed her when she told us that that, if and when the Senate took up right-wing Senator Rick Santorum's bill to ban what he called "partial birth" abortion, she would insist on a health exception that protects women.
Our members gave generously to her campaign, believing that she would steadfastly stand by the pledge she made to us to protect women's reproductive freedom.
She took our members' hard-earned money to get elected. Unfortunately, when the Santorum bill came up for a vote, Lincoln voted for it even though it provided no exception to protect women's health.
EMILY's List members are deeply committed to electing pro-choice Democratic women whom we trust to stand up for our rights, treat us honestly, and make us proud. Our candidates fight for us every day. Blanche Lincoln failed to hold up her end of the bargain.
Since she wasn't there for us, we won't be there for her.
EMILY's List withdrew support for Senator Lincoln in 1999 after she voted in favor of the so-called "partial birth abortion ban" and has not supported her since.
Popular in the Community