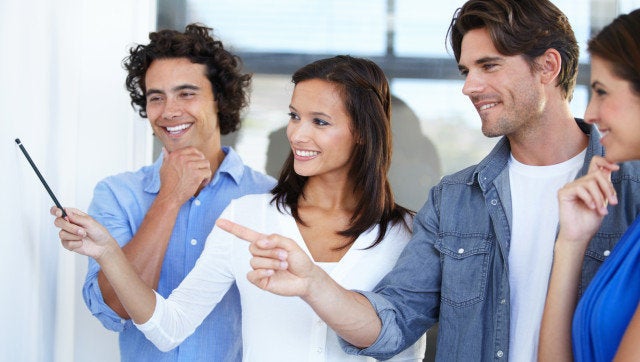 At my company, TaskUs, our entire business is being the remotely located extension of other growing businesses. Without the seeds of globalization -- namely, reliable high-speed fiber optic Internet -- our firm would not exist. But beneath this reality, is a more fundamental truth. Our success as a business, like all businesses, relies upon our ability to grow internally. Organizations must have managers that understand the products and services they offer. Anything less than complete understanding yields unreasonable goals. In these incredible times of virtual offices, remote workforce integration and online freelancers, meeting in person is not just important, it is paramount for the health and direction of a growing business.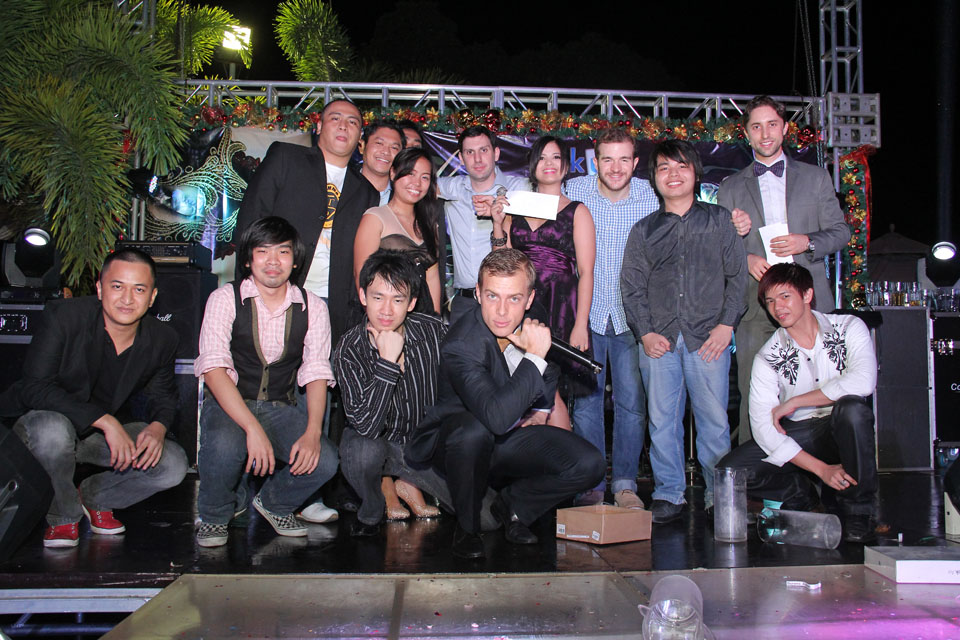 A quick picture onstage with TaskUs team members from the U.S. and Philippines offices at our annual holiday party
This theory is what prompted me to take my entire American office to our call center in the Philippines last month. This was not a small expense, especially for a self-funded start-up like ours -- 12 airline tickets, 12 hotel rooms and 12 mouths to feed for over a week. But I felt this trip was essential to ensure our modern office would work effectively together. To paraphrase Expensify CEO, David Barrett, who takes his firm on a month-long working trip every year, "the people, not the office, are the real product." Our operations, sales, and marketing managers worked on each shift of the 24/7 call center schedule, getting to know the agents on the teams they oversee through the web everyday. Our Filipino agents spoke candidly with their managers about their functions, and each were able to share best practices through co-leadership seminars. Perhaps, most importantly, the American and Filipino teams got to know each other personally at our annual TaskUs Christmas party, where all of our 400-plus employees drank and danced the night away.
Leaving our office, and in this case our continent, allowed our American managers to shake out the cobwebs. For us, it was a time to depart from the daily comfort zone and look beyond the myopic routine. Turning the rooftop of our hotel in metro Manila into a makeshift workplace sparked new ideas. Traveling, especially to a hot and sticky foreign place, brings out heightened emotions in people. The stresses and excitement provided a context to speak openly and constructively with one another about how to improve our services. There isn't a better place to set our goals as a company than right at the heart of our business, the Philippines. Surrounded by the amazing men and women that work daily to power the back offices of our clients, we strengthened our connection, defined betters way to collaborate, mapped out the future and most importantly, listened to each other.
All of this is to say that technology is, and will forever be, a supplement to great businesses, never a complete replacement. Bureaucracy, process, and systems, can support growth when used in moderation. But too much of them will stifle creativity and innovative solutions. So many of the technology oriented companies we work with look to algorithms first for the solution, ignoring the human element which is imperative to long term success.
Fostering a shared vision within every person at your company is of the utmost importance and nothing encourages that more than engaging your teammates, face-to-face. As I write this, I already find myself anticipating next year's trip back to Manila with the entire U.S. headquarters team.
Calling all HuffPost superfans!
Sign up for membership to become a founding member and help shape HuffPost's next chapter