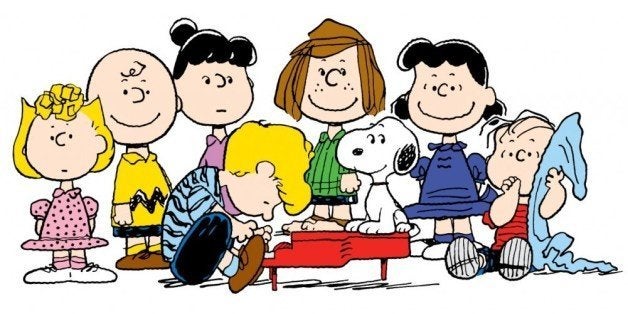 Good grief, who didn't love the "Peanut" gang?
There was Charlie Brown, the "lovable loser" who, try as he might, couldn't seem to do anything right -- except rock that fashionable bumblebee outfit. Lucy was the school bully and the crabbiest 8-year-old to ever exist in cartoon form. Linus was the philosopher of the group, who had a weird blanket obsession and thumb-sucking habit. Then there was Sally, Charlie Brown's younger sister, Schroeder and Violet. And, of course, Snoopy -- Charlie Brown's pet dog who acted more human than canine most of the time.
We read the comics on Sundays and watched the specials during the holidays but we really never thought about who was behind the beloved comic strip characters. Until now. Author Marc Nobleman conducted a series of interviews with the cast of some of the "Peanuts" specials for his blog Noblemania and now we have a behind-the-scenes look at the iconic show. Meet the real people who voiced your favorite "Peanuts."
Robin Kohn Glazer - Lucy in "A Charlie Brown Thanksgiving"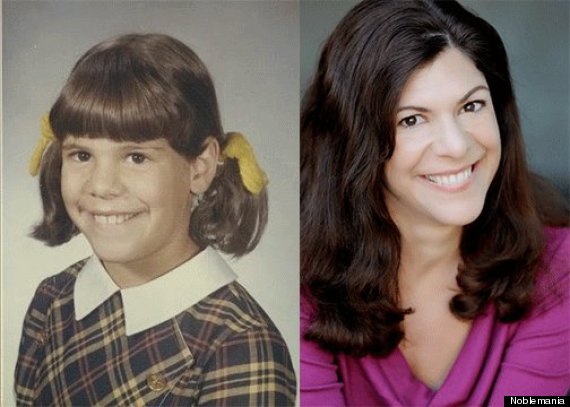 Robin Kohn Glazer was 9 when she beat out 200 other kids for the part of Lucy in the "A Charlie Brown Thanksgiving" special. Glazer credits her resemblance to her on-screen alter-ego and the fact that her voice was so similar to the original Lucy -- she was the third girl to play the part -- as the reason she ultimately nabbed the role. One of her favorite memories was of director Bill Melendez helping her in the recording booth. "One time, when I wasn't getting [it] quite right, he [Melendez] said my line and told me to repeat it exactly as he did," Glazer said. "He had a slight Spanish accent and I was repeating him literally! Lee Mendelson, the producer, came into the small booth with us and the two of them had a big argument in front of me about how I was supposed to say the line. Ultimately, I did not say it with a Spanish accent."
Todd Barbee - Charlie Brown in "A Charlie Brown Thanksgiving"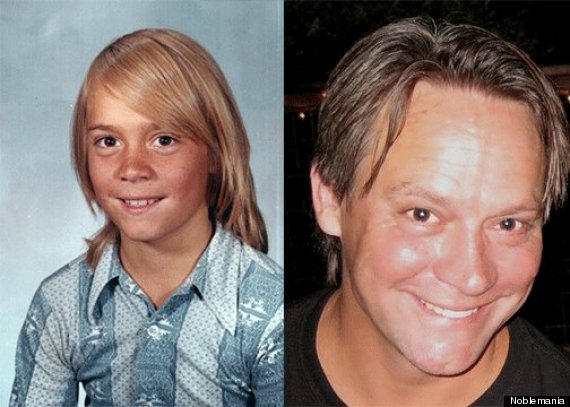 Barbee was a 10-year-old Californian skater kid whose hippie parents hooked him up with the role of Charlie Brown in the Thanksgiving special. "My father, Chuck Barbee, was Lee Mendelson's director of photography," Barbee said. "So Lee had mentioned to dad that they were having auditions for 'Peanuts' character voices for upcoming specials." He would go on to voice the iconic character in other specials of the show but revealed giving life to the comic strip kid wasn't always easy. "One time they wanted me to voice that "AAAAAAARRRRRGGGGG" when Charlie Brown goes to kick the football and Lucy yanks it away," Barbee said. "Try as I might, I just couldn't generate [it as] long [as] they were looking for … so after something like 25 takes, we moved on. I was sweating the whole time. I think they eventually got an adult or a kid with an older voice to do that one take."
Cathy Steinberg - Sally Brown in "A Charlie Brown Christmas" and "It's The Great Pumpkin, Charlie Brown"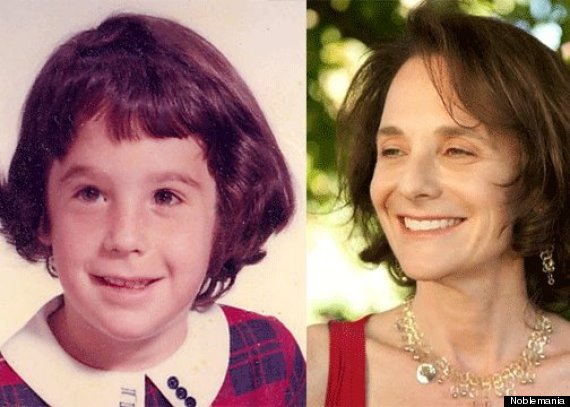 Cathy Steinberg was just 4 years old when she booked the role of Sally Brown. The producer of the show, Lee Mendelson, was her next door neighbor and when the comic strip series found itself in desperate need of someone to give voice to Charlie Brown's younger sister for their holiday specials, the family friend called Steinberg's parents, but the little girl's age caused more than a few funny mishaps on the show. "I remember not being able to read the script for the Christmas show because I was too young to read," Steinberg said. She also recalled the story of how producers rushed through her recordings because of a loose tooth. Melendez and Mendelson didn't want the young actress to have a lisp if the tooth fell out so Steinberg was hustled into the booth before the other actors in order to get her lines finished quickly.
Sally Dryer - Violet in "A Charlie Brown Christmas" and Lucy in "It's The Great Pumpkin, Charlie Brown"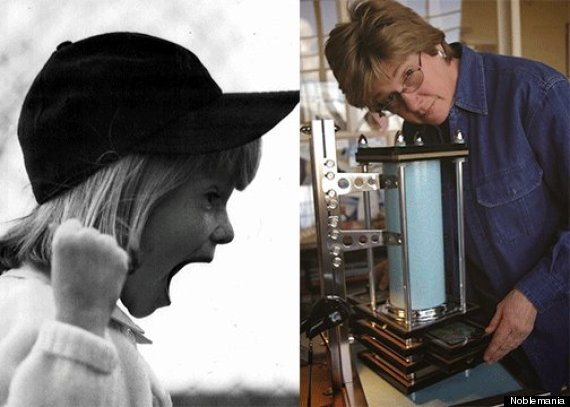 How do you get hired in not one, but two "Peanuts" specials? One word: nepotism. Dryer's sister worked for the show's producer Lee Mendelson and when talk of the first special, the Christmas episode, came up, she offered up her little sister for the role of Violet. "One of the conditions for Charles Schulz was that, for the most part, they used real kids -- not professional movie stars -- so it would sound genuine," Dryer said. "Someone asked Lee to take reel-to-reel around to schools in the area. My sister came home that evening and said "Might as well take Sally's voice, too." Whether they took me as Violet because of that, I don't know. But then I was promoted to Lucy because my voice had a crabbiness to it." Dryer's favorite memory during the show was meeting the rock band Jefferson Airplane in the recording studio. "I'm not sure which show it was, but we were in the studio and Jefferson Airplane was also there recording," Dryer said. "We were excited about seeing them and they were excited about seeing us."
Stephen Shea - Linus in "A Charlie Brown Thanksgiving"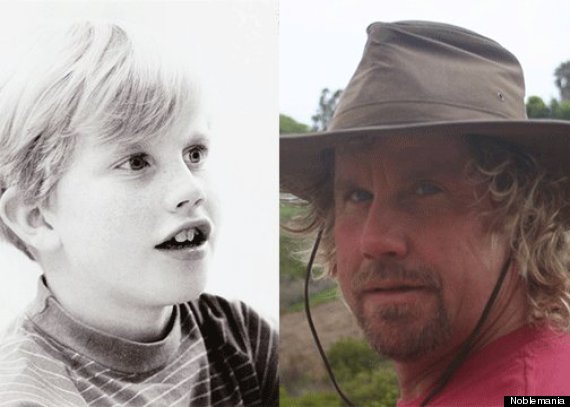 If nepotism is one way to score a "Peanuts" role, lineage is the other. Stephen Shea's older brother Chris was the voice of the original Linus and thanks to how similar Stephen's sound was to his brother's, the child actor ending up grabbing the role in the Thanksgiving episode. Shea came from a family of actors, and it was thanks to his brother's brush with celebrity that proved to be his most memorable memory. Shea's brother went to summer camp with a boy who was president of The Door's fan club. When the boy found out about Shea's connection to the Peanuts, he contacted Jim Morrison. Turns out, Morrison was also a fan of the specials and arranged for Shea's brother and dad to come to one of the band's concerts.
Tracy Shaw - Lucy in "A Charlie Brown Christmas"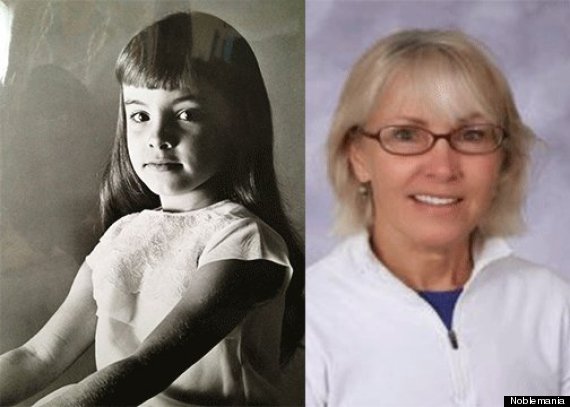 Tracy Shaw had appeared in a couple of small films and TV shows, including "The Twilight Zone" by age 10. By age 12, her voice had become "too old" for Lucy in the "Peanuts" specials but she went on to do a couple of TV movies and commercials. She too remembers director Bill Melendez and his heavy Spanish accent and says you can notice its consequences in Lucy's scene with Linus in the Christmas episode. Shaw has fond memories of the show but admitted it never affected her life in any big way. She's now a high school librarian and drama coach.
Before You Go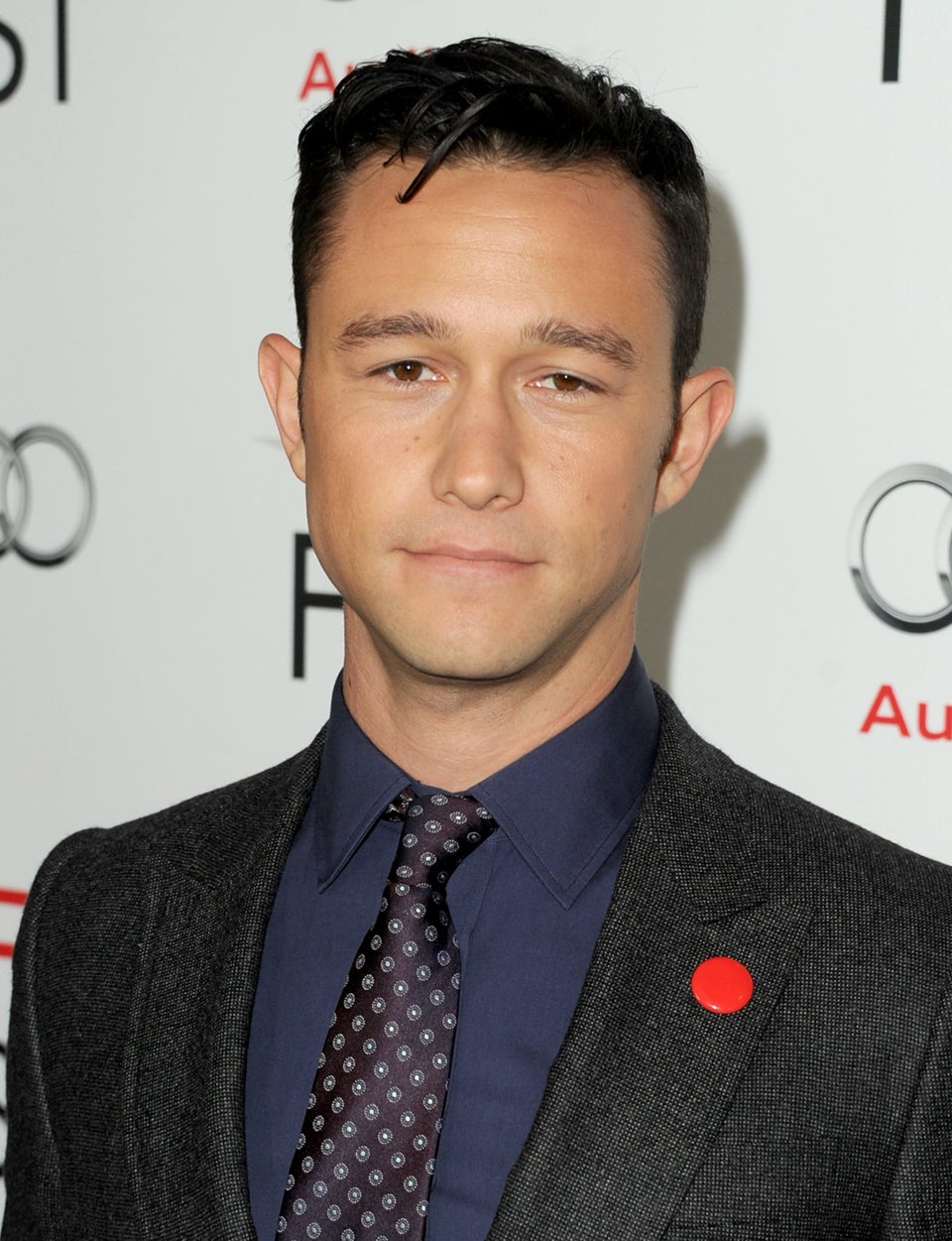 Former Child Stars Who Avoided The Hollywood Curse
Popular in the Community