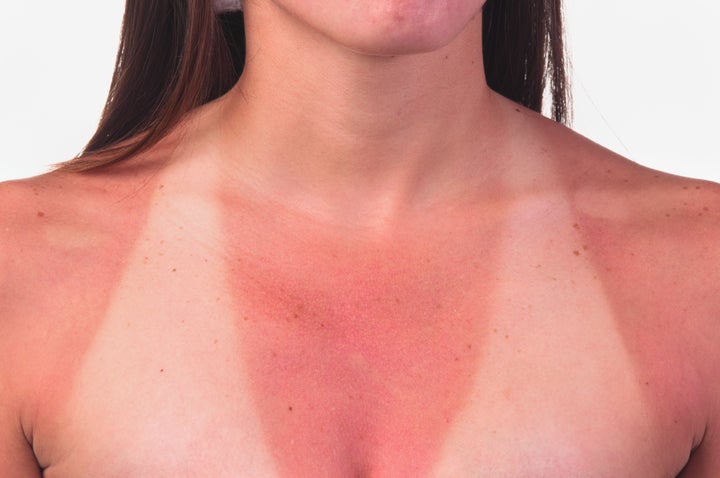 It's the season of scorching summer rays and awkward sunburns, which means people are generally more cognizant of putting on sunscreen when they go outside.
But if you're not lathering up enough at the beach or by the pool, you're likely to get sun damage in a few places ― even some surprising ones. HuffPost spoke with experts about where you're most likely to get sun damage, and what you can do to prevent it.
You're most likely to get sun damage on your head and neck.
"Sun-exposed areas ― which often are the head and neck ― [are] where the majority of all skin cancers occur," Orit Markowitz, associate professor of dermatology at Icahn School of Medicine at Mount Sinai told HuffPost. "Other common areas are the hair line, lips and ears ― places where people do not always remember to cover with sunscreen.
″Interestingly, most sun exposure is in fact incidental to daily life; those short intervals when we are unprotected are responsible for a significant portion of the sun damage we accumulate over a lifetime, maybe even more than the times when we go to the beach (when typically we remember to apply sun screen)," Karin Hermoni, a category manager at Lycored who holds a Ph.D. in biochemistry, told HuffPost.
People are most likely to under-apply protection to the chest and the shoulders.
"I think people don't pay that much attention to the chest and the shoulders," dermatologist Jennifer A. Stein from the Ronald O. Perelman department of dermatology at NYU Langone, told HuffPost.
"Oftentimes in the summer, women especially are wearing bikinis and tank tops because it's hot and they want to wear less clothing and they wind up with quite a bit of damage on the chest and the shoulders," Stein said.
This is particularly damaging, because the skin on your chest is similar to the skin on your face. And one of the main causes of chest wrinkles women see later in life is years of sun damage.
Protective clothing is the best defense against sun damage.
According to Stein, there are several very effective ways to prevent sun damage (such as sunscreen, sitting in the shade, and avoiding the rays in the middle of the day), but the most effective solution is wearing protective clothing.
"Clothing works so much better than sunscreen, especially for the tops of shoulders and for the chest, Stein said. "[People] make all sorts of sun protective clothing now, there's rash guards, swim shirts, sun shirts, and you can get them at so many different places. ... [It] works much, much better than sunscreen."
Even though Stein admits she was once nervous to wear the shirts in 90-degree weather, she said the shirts actually keep you very cool.
"If you're at the beach and you get the swim shirt wet, you'll be cool in it ― it's like wearing a wet bathing suit," she told HuffPost. "And then it's so much less sunscreen to have to worry about, because if you're wearing a long-sleeved swim shirt all you have to do is your face and backs of your hands, legs and you're done."
Markowitz warns that not all clothing is created equal. And just because you're wearing a regular shirt, that doesn't mean it'll offer the same benefits as sun protective clothing.
"For example, a white cotton T-shirt has an apt of 15, meaning you begin to experience exposure after 15 minutes in the sun," she told HuffPost.
It doesn't matter if you prefer sunscreen or sun shirts, as long as you remember to protect yourself from the sun this summer.
These interviews have been edited and condensed for clarity.
The HuffPost Lifestyle newsletter will make you happier and healthier, one email at a time. Sign up here.
Support HuffPost
A No-B.S. Guide To Life
Before You Go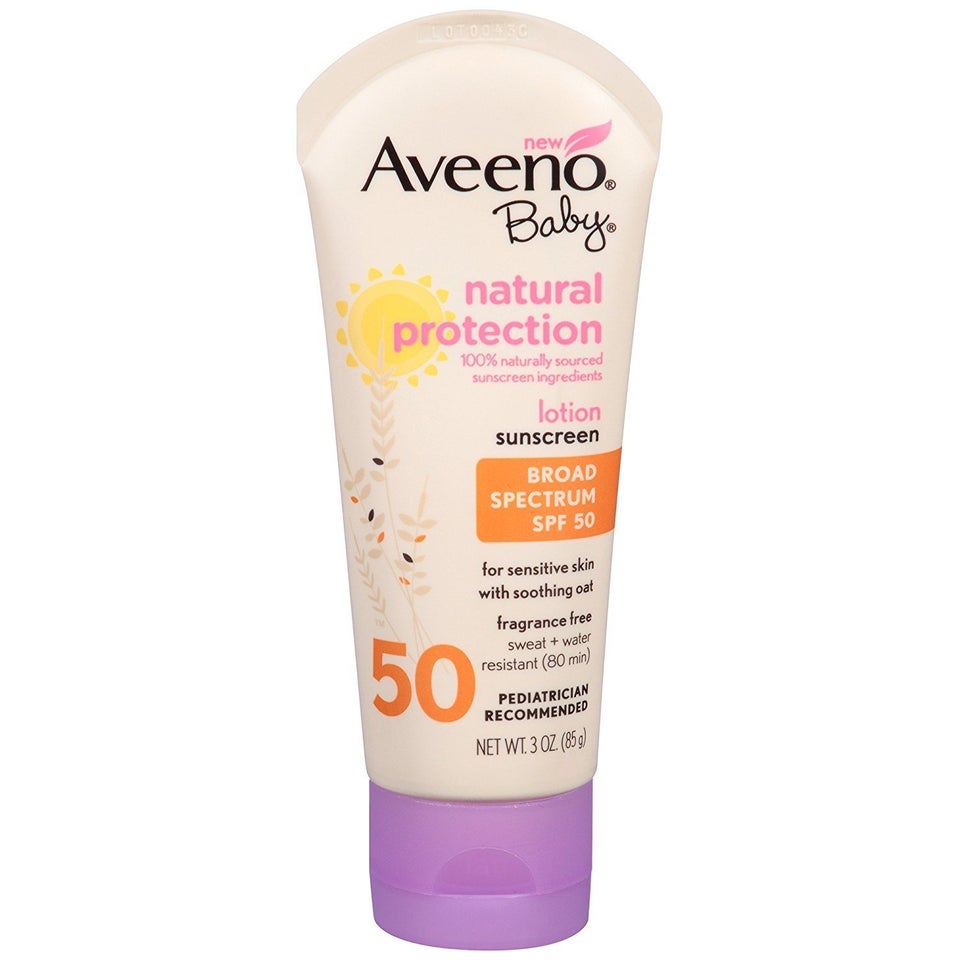 Mineral Sunscreen
Popular in the Community