It is heart-wrenching to watch.
Just before an EF-4 tornado hit his Washington, Ill. home on Sunday, Marc Wells' camera was still rolling -- and continued to shoot video as he and his daughter sought cover from the storm in his home's basement.
Wells wrote in the video's description that he and his daughter Josie were not injured in the storm, which he wrote he is "very thankful" for.
"Is this gonna save us?" Josie can be heard asking her father. "I hope so, buddy."
The terrifying sounds that follow are the result of powerful winds of nearly 200 mph tearing through the Wells' home -- leaving behind practically nothing.
Related
Before You Go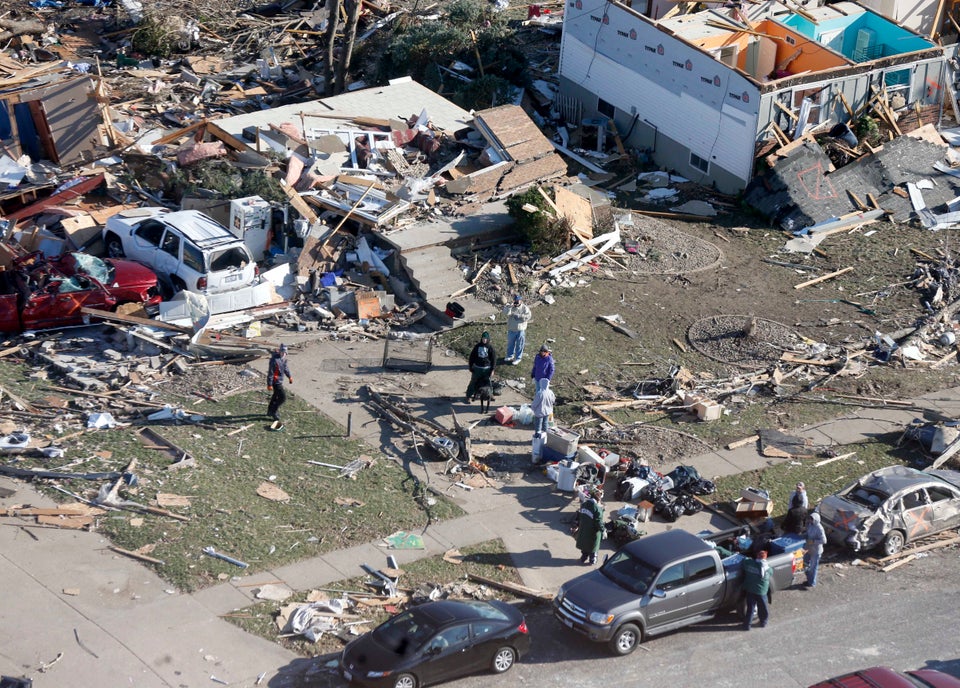 Aerial Views Of Illinois Tornado 2013
Popular in the Community