by Katie WatkinsThis article originally appeared on ArchDaily.

The son of Portuguese immigrants in Venezuela, Manuel Pita, also known as "Sejkko," is a scientist and photographer who expresses his creativity on Instagram. In his latest series, "Lonely Houses," Sejkko's surreal photos capture the traditional houses of Portugal, edited to "bring them as close as possible to the way my eyes see them," he explains.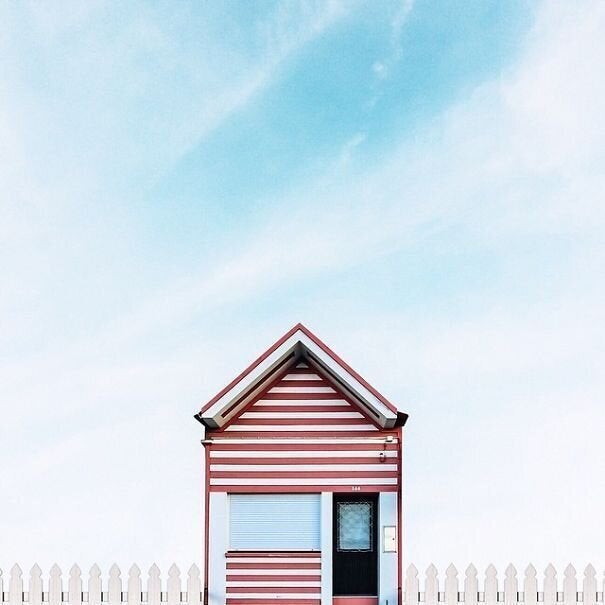 The name Sejkko is derived from the Japanese word seikko, which means "sincere child" and "the power of truth" -- qualities that Sejkko seeks to convey in his art. Through the colors, architecture and surroundings of the "Lonely Houses," Sejkko transmits childhood memories of his feeling of home.
My "lonely houses" started when I was very little, and realized there was a dichotomy between the feeling of "home" I had inside of me, and what I was perceiving outside, in the place where I was born.

Looking back into it all, I feel I was a child who, born in the tropics, seemed to carry memories from another home. A home of soft tones, and almost imperceptible, subtle sounds. The colours of my new home fascinated me, and at the same time, contrasted with the memory of home I carried inside me.

My houses often have the vibrancy of the place where I grew up, but they may confuse the viewer. Sometimes they may feel lost, and out of place. Some other times, they have a sense of self-containment, and of human warmth inside. My houses will always carry elements of the child in me, and my home dichotomy.

Today, I continue to search for that home I seem to have forgotten in the traditional houses of Portugal, where I live now. I capture them with my mobile phone, and edit them (also on my phone) to bring them as close as possible to the way my eyes see them. I am also documenting their own personalities, in the geographical and cultural context where they exist."
Support HuffPost
The Stakes Have Never Been Higher
Related
Popular in the Community