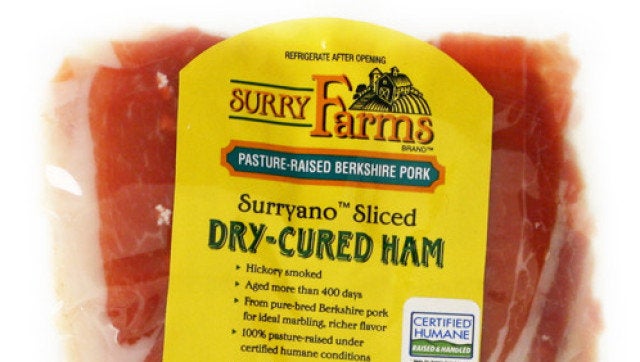 When you tell someone they absolutely have to try Surryano ham, be prepared for a raised eyebrow or two. Most people will think you said serrano ham. Some people will think you mispronounced serrano ham. The lucky ones will just say, "totally."
Surryano ham will try to fool you. It sounds like serrano ham, looks like prosciutto and its cousins from other countries, but has a taste that is distinctly American. This Virgina-made, dry-cured and hickory-smoked ham has become one of our favorite things on earth, and is produced by the Edwards family (also responsible for excellent sausages and more) in Surrey, Virginia. They, of course, describe their hams particularly handily:
Surryanos are produced only from rare Six-Spotted Berkshire hogs... 100% pasture-raised under Certified Humane conditions and absolutely free of antibiotics and added hormones.

Each perfectly marbled Surryano is dry-cured by hand with natural ingredients... and smoked in Edwards family smokehouses over smoldering hickory wood for 7 full days. Then, it's aged for more than 400 days to put the finishing touch on its unique mahogany color and rich, savory flavor.
We can't think of a bad way to eat this, but we've thought of a few of our favorites: straight out of the package with your hands, wrapped around a wedge of ripe peach, coiled atop a deviled egg, swirled into sauce for shrimp and grits, on a pimento cheese sandwich. We had to stop there, because if we didn't, we'd go on forever.
These incredible hams have American chefs and food-nerds alike falling all over themselves to get some. We think the flavor is totally worth it -- from the buttery layer of fat to the rich, smoky meat within. At $35 for 3/4 pound, the ham is absolutely not cheap, but when you think about it, neither are the best Spanish and Italian hams, and Surryano is definitely the best American ham. There, we said it.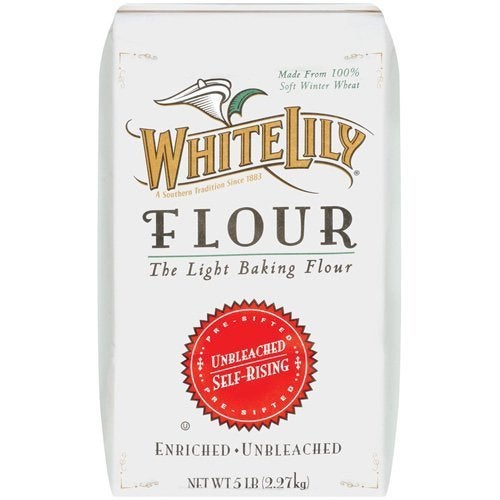 American Regional Foods
Popular in the Community