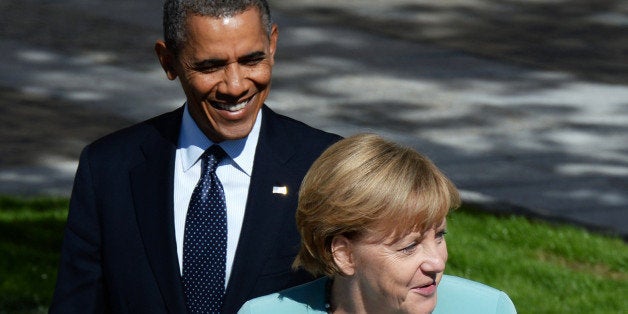 A majority of Americans think that current oversight over data the NSA can collect about Americans is inadequate, and almost half think oversight of the data the NSA collects about foreigners is inadequate, according to a new HuffPost/YouGov poll.
According to the new poll, 54 percent of Americans think federal courts and rules put in place by Congress do not provide adequate oversight over the phone and Internet data the NSA can collect about Americans, while only 17 percent said that the oversight is adequate.
And respondents were almost as likely to say that oversight of the NSA's data collection is inadequate even for programs targeting foreigners. Forty-eight percent said that oversight is inadequate, and only 20 percent said that it is adequate.
The poll comes after reports in recent weeks that the NSA has collected data on citizens of various U.S. allies, including France and Spain, as well as the revelation that the NSA has in the past tracked several leaders' communications, such as the cell phone of German Chancellor Angela Merkel.
A plurality of Americans -- 47 percent -- said that revelations about the U.S. tracking phone calls of foreigners living in U.S.-allied countries has hurt U.S. standing abroad. But 14 percent said the revelations have helped, and 17 percent said it has neither helped nor hurt. Still, only 43 percent said they had heard a lot about the programs, while 44 percent had heard a little and 13 percent had heard nothing at all.
Although the poll finds relatively few Americans think President Barack Obama directed NSA surveillance programs on either Americans or foreigners, most think he at least knew about them, contrary to claims by some officials that Obama didn't know until recently about the NSA surveillance of heads of state.
Although only 23 percent of respondents said that they believed Obama had directed the programs targeting foreigners, another 45 percent said that he at least knew about them. Only 8 percent said they believed he didn't know.
Similarly, 26 percent said they believed Obama directed surveillance programs aimed at Americans, while another 46 percent said he knew about them and only 5 percent said they believed he didn't know.
The HuffPost/YouGov poll was conducted Oct. 29-30 among 1,000 U.S. adults using a sample selected from YouGov's opt-in online panel to match the demographics and other characteristics of the adult U.S. population. Factors considered include age, race, gender, education, employment, income, marital status, number of children, voter registration, time and location of Internet access, interest in politics, religion and church attendance.
The Huffington Post has teamed up with YouGov to conduct daily opinion polls. You can learn more about this project and take part in YouGov's nationally representative opinion polling.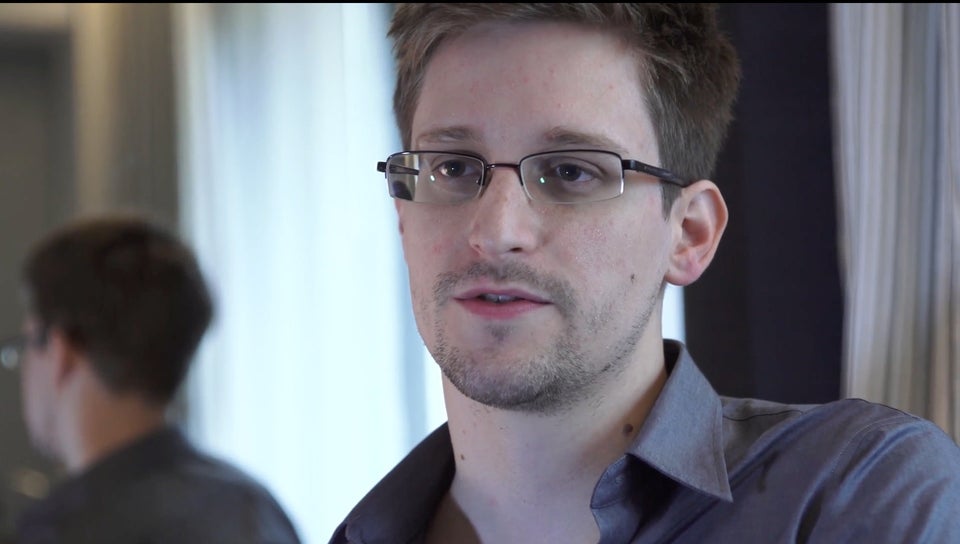 Edward Snowden
Popular in the Community