The American people, however, seem to think otherwise.
One-third of Americans say the president has earned himself an F grade as he approaches his 100th day in office, according to a McClatchy-Marist poll published Friday.
Fifty-one percent of registered voters disapprove of the job Trump is doing, while 38 percent approve, according to the poll. Respondents graded Trump as follows: A (15 percent); B (22 percent); C (15 percent); D (15 percent); F (32 percent).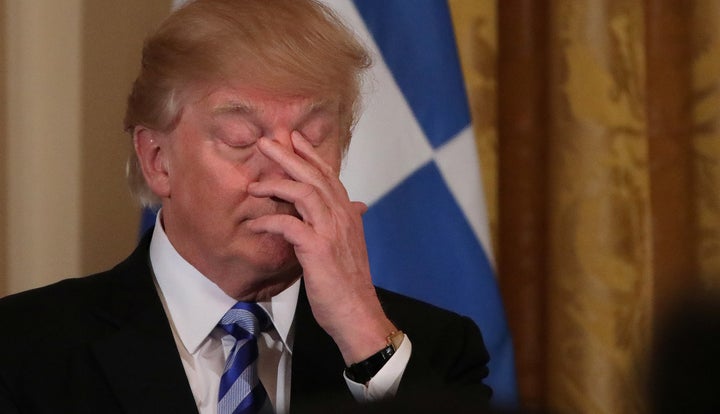 By comparison, just 11 percent of voters gave former President Barack Obama an F grade during the same point in his presidency, according to McClatchy. Obama received a grade of A or B from 55 percent of respondents.
A portion of Trump's mediocre report card could be a result of his Twitter account, the findings suggest. Seventy percent of registered voters said they find the president's communication through the social media platform to be "reckless and distracting." Only 19 percent said they consider it "effective and informative."
At the end of the day, however, the findings probably won't mean much to a president who tends to call negative polls "fake news."
Favorable polls, on the other hand, get a presidential gold star.
Here are some of the new poll's other findings:
Fifty-seven percent of registered voters think Trump's policies have most favored people who are "upper income," while just 4 percent think they favor "lower income" Americans.

Forty-two percent described the direction in which Trump is moving the country as "change for the worse," while 37 percent said it is a "change for the better."

Fifty-nine percent said Trump's conduct as president makes them feel "embarrassed," while 31 percent said "proud."

Forty percent do not trust the Trump administration at all, while 14 percent trust it a great deal.

Thirty-eight percent trust Trump and his administration to deliver accurate and factual information "not at all," while 13 percent have "a great deal" of trust.
The McClatchy-Marist poll surveyed 1,062 adults between March 22 and March 27, using live interviewers to reach both landlines and cell phones.
See the full results here.
Before You Go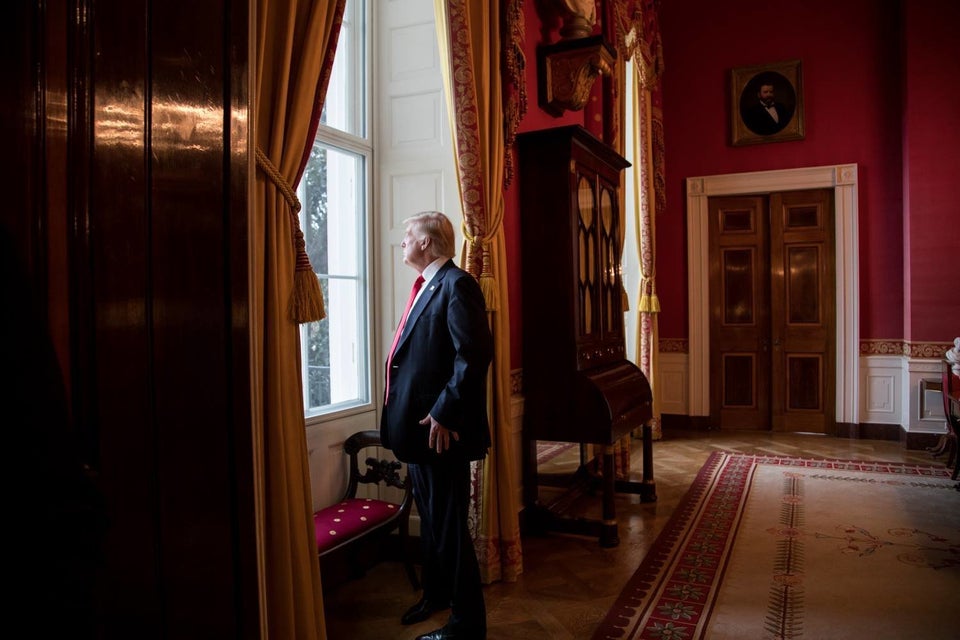 Trump's First 100 Days
Popular in the Community