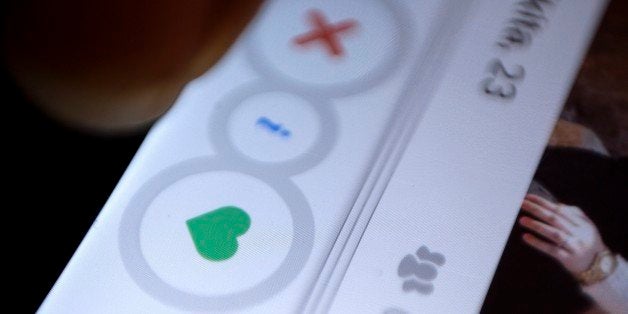 Are you using your mobile phone for online dating?
If so, we've got good news for singles looking for love online. Your chances of finding a date or a soul mate have increased dramatically just in the past two years.
A new Pew Research Center study among 2,001 adults from June 10-July 12, 2015, has found that online dating has nearly tripled for singles 18-24 and more than doubled for singles 55-64.

Largest Users of Online and Mobile Dating are Young Americans 18-24
According to the survey, young Americans 18-24 now make up the largest percentage of users to online dating sites and mobile dating apps, with most of them using mobile dating apps that weren't around when the survey was taken two years ago.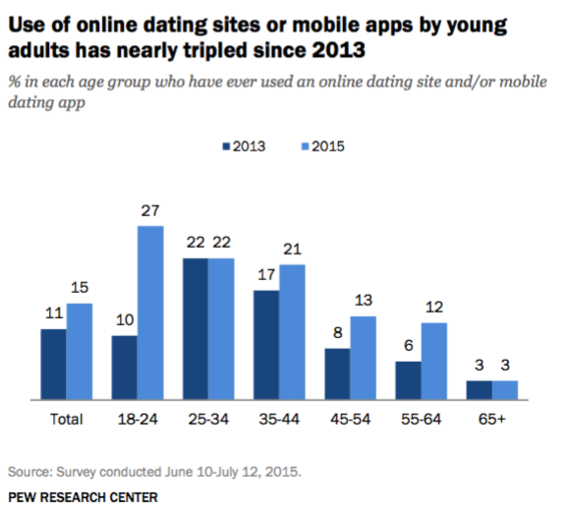 Attitudes Towards Online Dating Continue to be Favorable
The good news is that 80 percent of those who have used online dating sites agree that online dating is a good way to meet people. Say goodbye to the stigma and hello to finding love online.
Some of the reasons for the growth in acceptance to online dating is that it allows singles to find a better match by meeting a lot of people, and it has become an efficient way of meeting someone new.
We know that Tinder has led the way for mobile dating app use for singles 18-24, who are constantly attached to their smartphones. We know they often swipe right, without paying attention to the photos on the screen. Yet, if you ask any single person now, they'll be comfortable in letting you know that they are using a mobile dating app.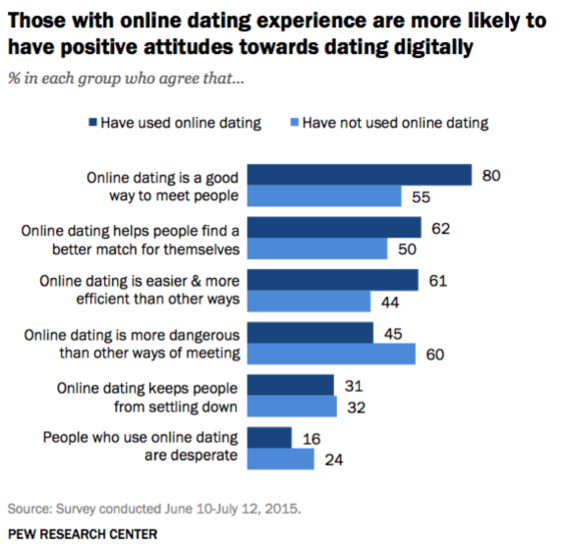 The Whole Family is Dating Online Now, Well, Almost
What's interesting to note is that their single or divorced parents are looking for love online now in record numbers as well. With many baby boomers becoming single by divorce or the death of a spouse, they are finding online dating a source of hope in getting back out there in the dating world, a world where mobile apps didn't exist while they were raising their kids.
So if you're at the dining room table and you'll probably notice that both mom and her kids are swiping left and right to fill their date cards.
Related