For many, the allure of bargains around the holidays of Thanksgiving, Christmas and New Year are enough to work us into a frenzy. And with good reason! Retailers large and small get into the spirit of things with deep discounts on all kinds of merchandise.
But according to a recent survey of retail chief CMOs conducted by BDO, this year's bonanza of savings might not be quite as tempting as previous years. According to the findings, American retailers are planning for less-aggressive discounts to close out this shopping season.
What Does the Survey Reveal, Exactly?
BDO's methodology for this surprising study involved reaching out to 100 retail chiefs from a variety of American companies in various industries. Responses to the survey indicate retailers will be targeting discounts roughly on par with their offerings in the 2014 holiday season.
Doug Hart, a partner with the Consumer Business practice at BDO, helped give some context to the findings:
Many retailers are feeling less compelled to initiate heavy discounting because doing so can diminish their brand value ... that's not to say, however, that they won't ultimately implement a discounting strategy in reaction to pricing pressures from competitors or clearing inventory throughout the holiday season.
In other words, American shoppers should expect fewer aggressive, proactive discounts when heading out this season -- although, as we saw earlier this year when Walmart and Amazon went head-to-head with a sort of Christmas in July sale, they're not above engaging in some price-driven fisticuffs.
What Does This Mean for the American Shopper?
For those of us who train for Black Friday with the willfulness and determination of an Olympian, this might come as disheartening news. The door has not closed on steep discounts, mind you -- not by a long shot -- but in a time when we've been effectively conditioned to expect deeper and deeper discounts, this news might not be welcome for many.
Still, it reveals something striking about the way American culture is evolving, albeit slowly, when it comes to shopping frenzies during the holiday seasons.
Take, for example, the increasing number of retail giants that will pointedly remain closed on Black Friday this year. The list already includes REI. Other stores, such as GameStop, have taken the opportunity to remind employees and customers alike that they've never been open on Thanksgiving Day.
It's enough to raise the question: What's more compatible with American values? Rampant, and sometimes violent, consumerism or a quiet holiday spent at home with the family?
Online Shopping Is Here to Stay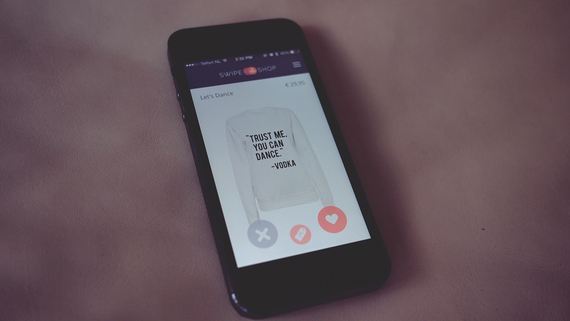 Nevertheless, even if we're seeing a minor cultural shift away from overhyped shopping events at brick-and-mortar retailers, it's clearer than ever that online shopping -- including Cyber Monday, the Internet equivalent of Black Friday -- is here to stay.
According to Google, 78 percent of shoppers used the Internet for holiday shopping research in 2014, which strongly underscores just how important e-commerce has become to our spending habits. Additional findings reveal 28 percent of all physical retail sales -- that's $1 trillion in total -- were "influenced by shopping-related mobile searches."
And why shouldn't they? Online retailers such as Amazon are already known for adjusting their prices regularly -- sometimes even hourly. Our gradual shift from the physical to the digital saves stores from committing to a particular posted price; instead, they can adjust pricing according to numerous factors, including the type of device a customer uses, where they're located, as well as more traditional data points like supply and demand.
In other words, personalized commerce is the future of shopping.
In returning to BDO's survey before we close, about 41 percent of retail CMOs expect their Black Friday sales to increase this year, and roughly a third expect their Cyber Monday revenue to rise as well. It's a rosy picture for holiday earnings, despite the expected dearth of ever-deeper discounts.
What this all means is shopping seasons are alive and well in the United States, and probably will be for the foreseeable future. But where they happen? And how? These are the questions yet to be answered.
Related
Popular in the Community