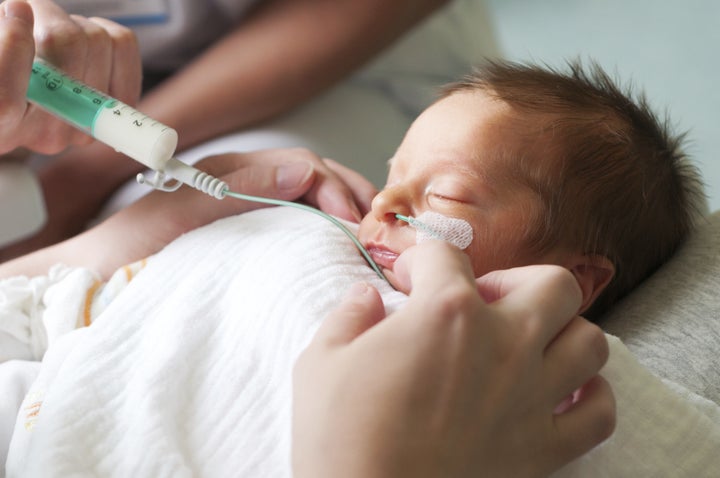 Extremely preterm babies born before 28 weeks gestation face a host of potentially life-threatening complications, from lung and brain issues in the short-term to chronic health problems down the road.
But a new report shows that short-term complications have decreased across the United States for extremely preterm babies, often called "micro premies." At the same time, survival rates for these vulnerable infants have improved.
"We do think these findings are significant," study author Dr. Barbara Stoll, chair of the department of pediatrics with Emory University's School of Medicine, told The Huffington Post.
Stoll and her colleagues reviewed information on more than 34,600 infants who were born between 22 to 28 weeks gestation at twenty-six Neonatal Research Network centers across the United States between 1993 and 2012. The babies had birth weights ranging from 14.1 ounces up to 3.3 pounds.
The researchers looked at in-hospital survival rates throughout that 20-year period, and also focused specifically on how those rates have changed within recent years. Between 2009 and 2012, survival rates for preemies born at 23 weeks increased from 27 percent to 33 percent. For babies born at 24 weeks, survival rates jumped from 63 percent to 65 percent, and there were smaller increases for babies born at 25 and 27 weeks respectively.
In addition, survival without any major health complications improved by roughly 2 percent per year for babies born between 25 and 28 weeks gestation. (The study focused on short-term complications, although there are many potential longterm issues related to preterm birth.)
However, few infants born before 25 weeks survived without significant neonatal morbidity, or complications, Stoll said.
"They're simply the most vulnerable [babies] and we need more research to figure out how to improve outcomes for every baby we make a decision to provide care for," she added. "We do know that larger, more mature babies have better outcomes. It really is a steady curve."
Stoll and her team also looked at how care practices have changed in the past few decades, and found many changes that have likely contributed directly to the improvements in survival rates, she said.
For example, between 1993 and 2012 the use of antenatal corticosteroids jumped from 24 percent to 87 percent. Those steroids are given to mothers in early labor to help the babies' lungs develop and reduce the risk of serious respiratory problems.
Stoll also highlighted the decrease in rates of late-onset sepsis -- a complication of infection that can be very dangerous. Between 2005 and 2012, the rates declined for preterm babies at each age, from 54 percent of babies born at 24 weeks in 2005, for example, to just 40 percent in 2012. That improvement can be attributed to changes within hospitals to limit infection, from improvements in hand washing to practices designed to decrease problems associated with the use of central lines.
Stoll said the findings show that new interventions and guidelines are not only being developed, but are also being disseminated and followed at major care centers. She hopes the findings will help guide clinicians and scientists to focus on areas that still need improvement, she said, and push for continued research into improving survival without complications.
Parents of extremely preterm babies should also be aware of the findings to guide them in sorting through difficult and emotional decisions about intervention and care.
"These data add to their toolbox," Stoll said. "They add to the [information] that parents have when they're making complex decisions, knowing, of course, that there are always nuances that relate to the specific situation of this mother and this baby."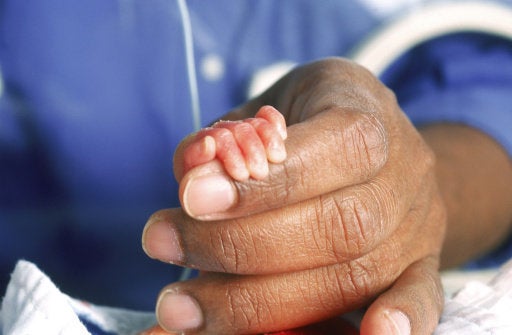 5 Reasons Why Preemies Are Completely Inspiring