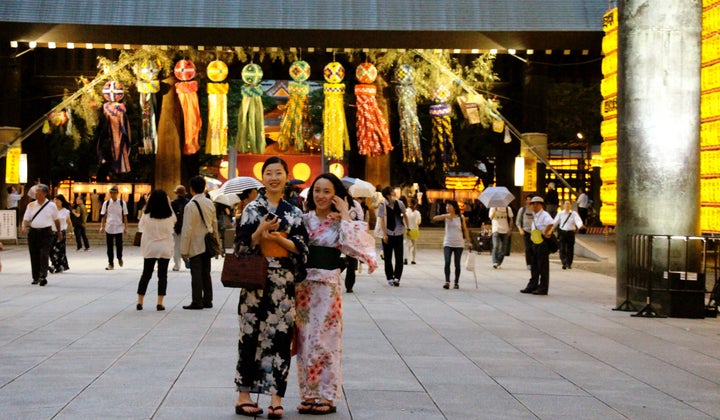 Visitors may not be prepared for the wall of humidity they run into once off the plane.
Paper fans, tinkling wind chimes, cotton yukata, the rhythmic drone of cicadas, massive festivals, and spectacular firework shows may make summer the most 'Japanese' of all the seasons, but damn it's hot.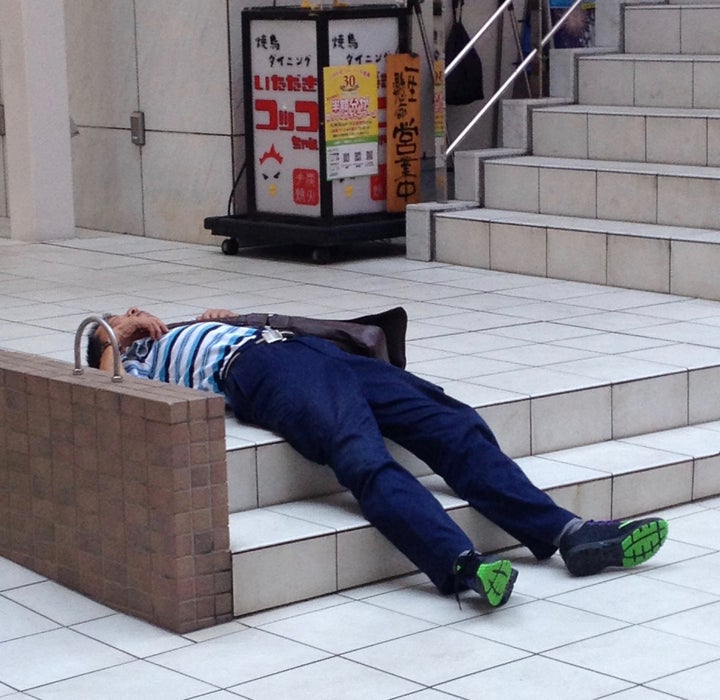 Sweltering temperatures take a toll on the body. Appetites and energy levels sink to alarming lows. Here are some tips on how to survive like the Japanese.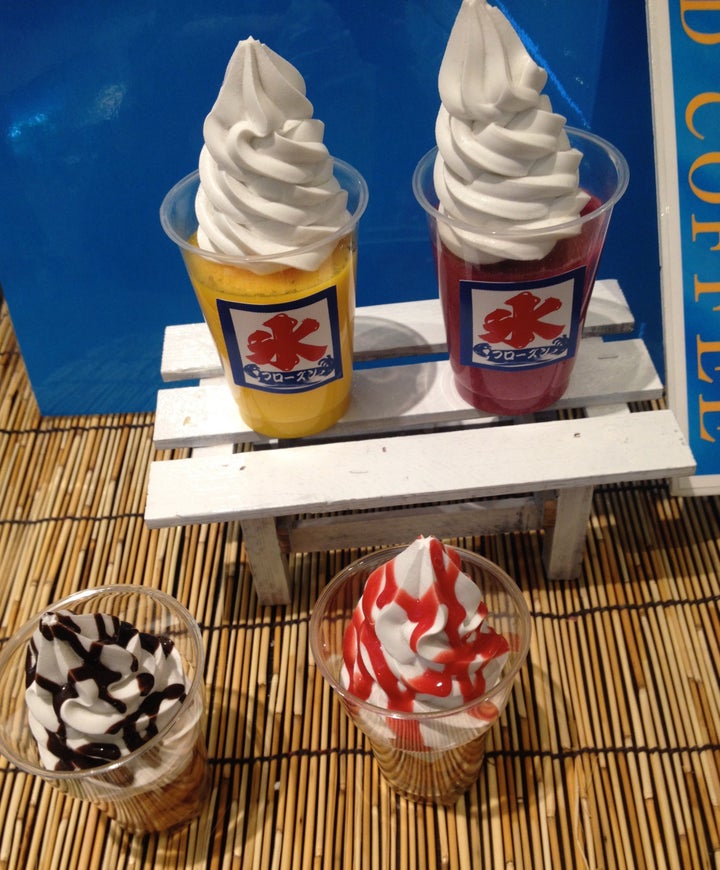 Dismissing Kaki Kori as shave ice is like calling Everest 'just a mountain'. This hot weather dish has evolved into towering confections of fruit, sauces, cream, and cake piled to dizzying heights.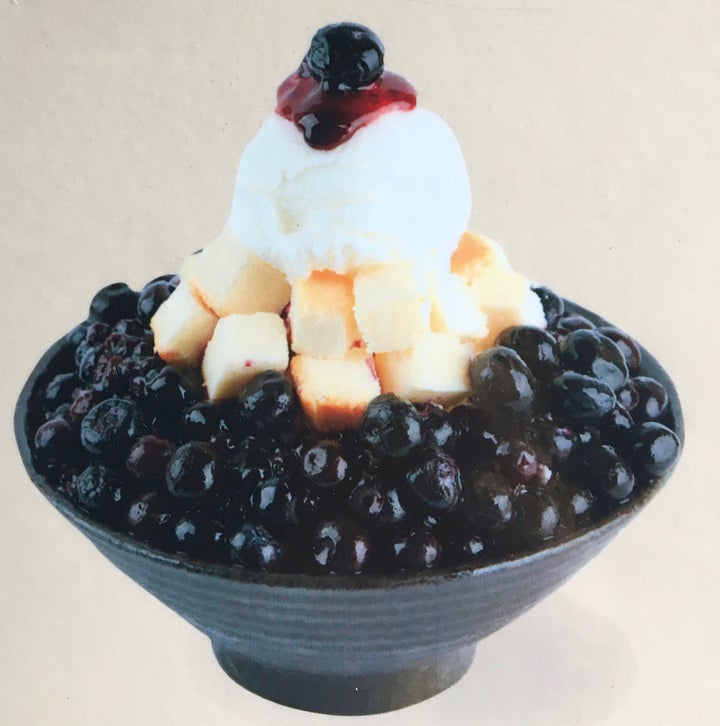 It can be as fancy or as simple as your budget and blood sugar will allow. Brain freezes are an unavoidable side effect.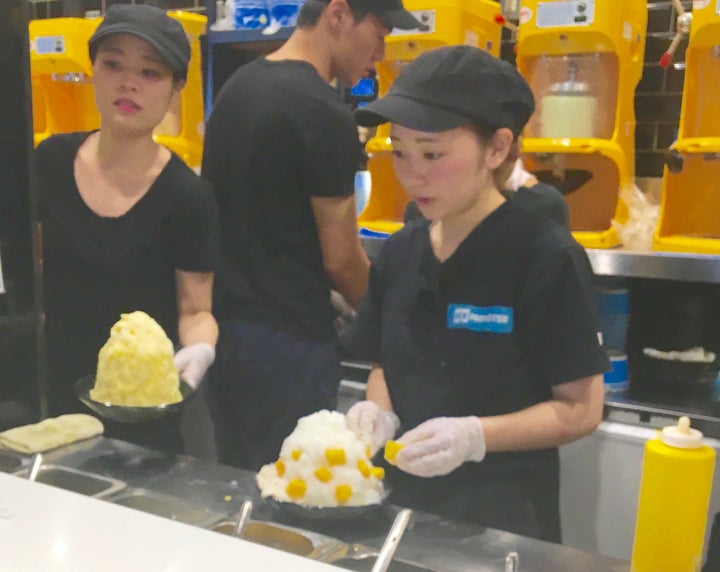 Cold noodles are one of the best things about the hot summer months. The variety is dazzling. Most are low in calories and inexpensive. Every convenience store and supermarket deli case carries an assortment from late May to September. Noodle restaurants feature them on the menu, too.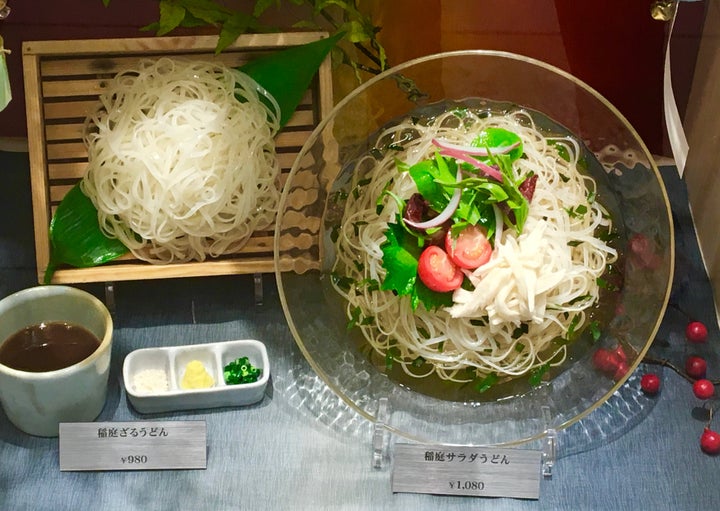 Cold Soba (Hiyashi Soba) are thin, brown buckwheat noodles with a soy based sauce. Cold Udon (Hiyashi Udon) are thick, white, wheat-flour noodles also with a soy-based sauce. They come with a variety of toppings for as little as 400 yen at a convenience store. Katsuo Bushi (bonito tuna flakes) are a standard ingredient in the sauces.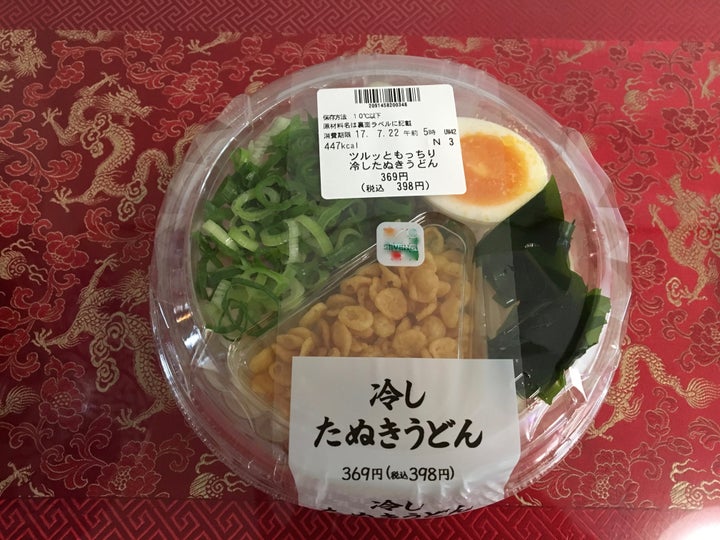 Cold Chinese-style ramen noodles (Hiyashi Chuka) are made of wheat flour in a sweet/sour sesame oil-based sauce. Toppings are standard: thin slivers of cucumber, fried egg, ham, with pickled red ginger on the side and a little dollop of spicy mustard.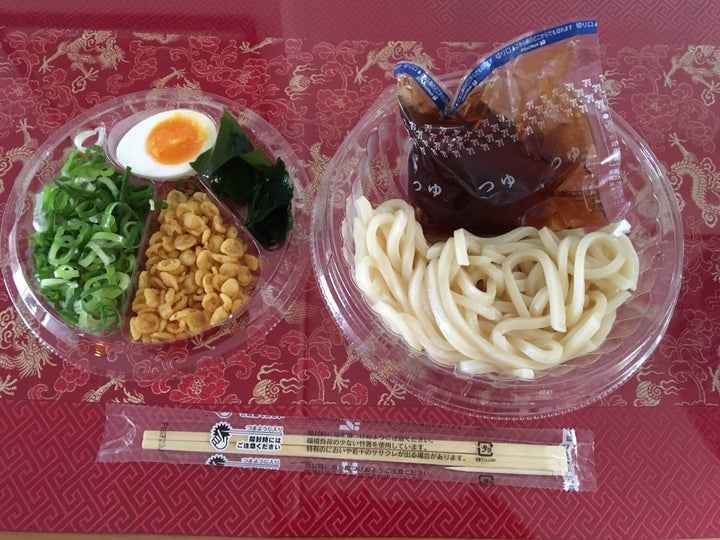 Hiyashi Ramen (cold ramen), Hiyashi Saimin, salad ramen, and salad pasta are popular as well. Ramen sauce contains pork or chicken stock. Noodles are made of bleached wheat.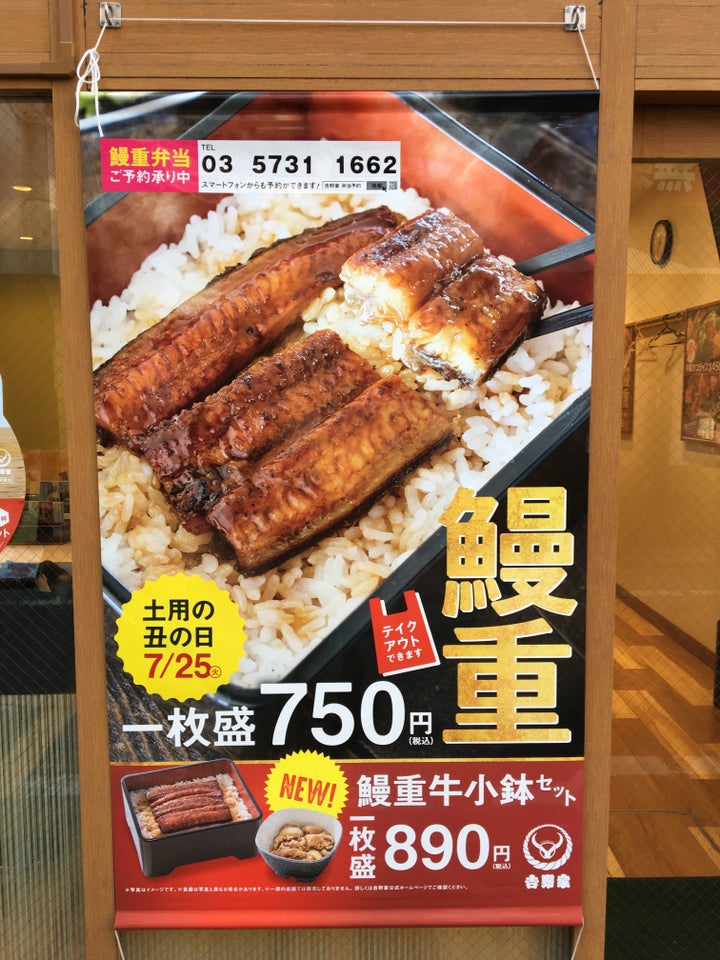 Grilled eel over rice is very local and probably something most visitors won't try. Japanese traditionally eat this dish at least once during the hottest part of the summer as they steadfastly believe it gives the body stamina. It's tasty, like teriyaki-style filet of sole, but rich.
During the summer months, the local TV news broadcast daily 'heat stroke' counts and warnings. Keeping your body hydrated is vital.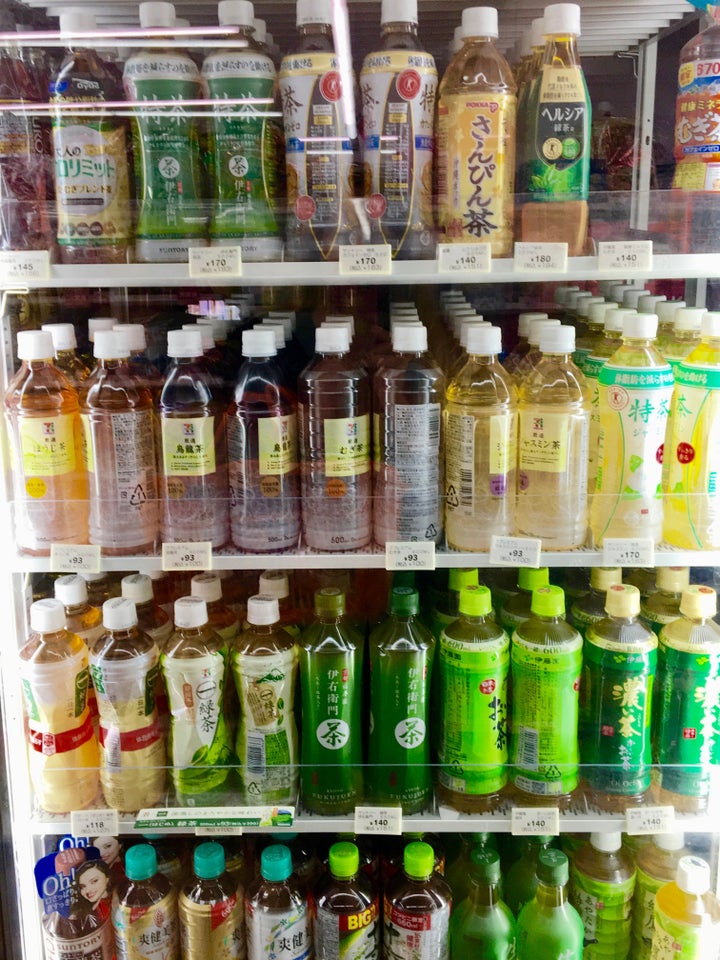 Japanese chug bottles of cold green tea, jasmine, and Oolong. But since most tea has caffeine; they don't hydrate as efficiently as sports drinks or just plain water.
One of the most popular drinks in summer is cold barley tea, Mugi Cha. Generations of Japanese swear by its rehydrating benefits. Since it has zero caffeine and no sugar, kids knock back glass after glass. Contains some gluten.
The variety of drinks lining cold-case shelves or filling vending machines may be a little bewildering. Here is a quick rundown of some local sports drinks.
This is not an endorsement for any drink, information purposes only! Poccari Sweat (it is not made of sweat); Aquarius, Ion Water (low-cal)); Salty Lychee; Dakara; Calpis Soda (I know, it sounds like that). Careful, the base ingredient for Calpis is derived from dairy.
Serious oral rehydration solutions are sold at drugstores. (Not an endorsement, information only.)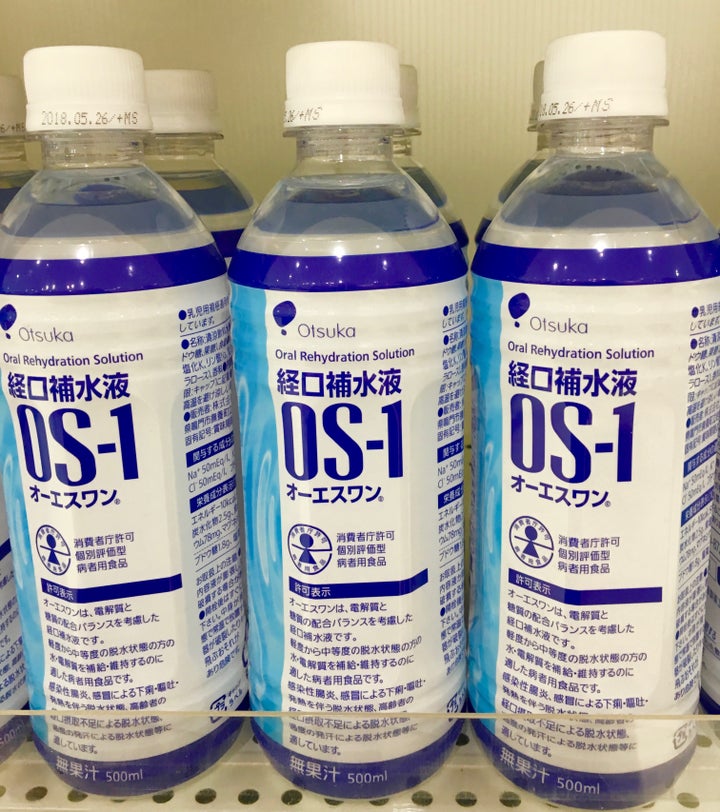 Beer: Water and sports drinks will rehydrate your body faster and better. But for your grown-up, sweated-out soul – there's nothing like a cold draft beer. It's not hard to find a brew in beer-loving Japan. Outdoor Beer Gardens are fun but can be expensive. If you're on a budget, many ramen chains and family restaurants have draft beer at affordable prices.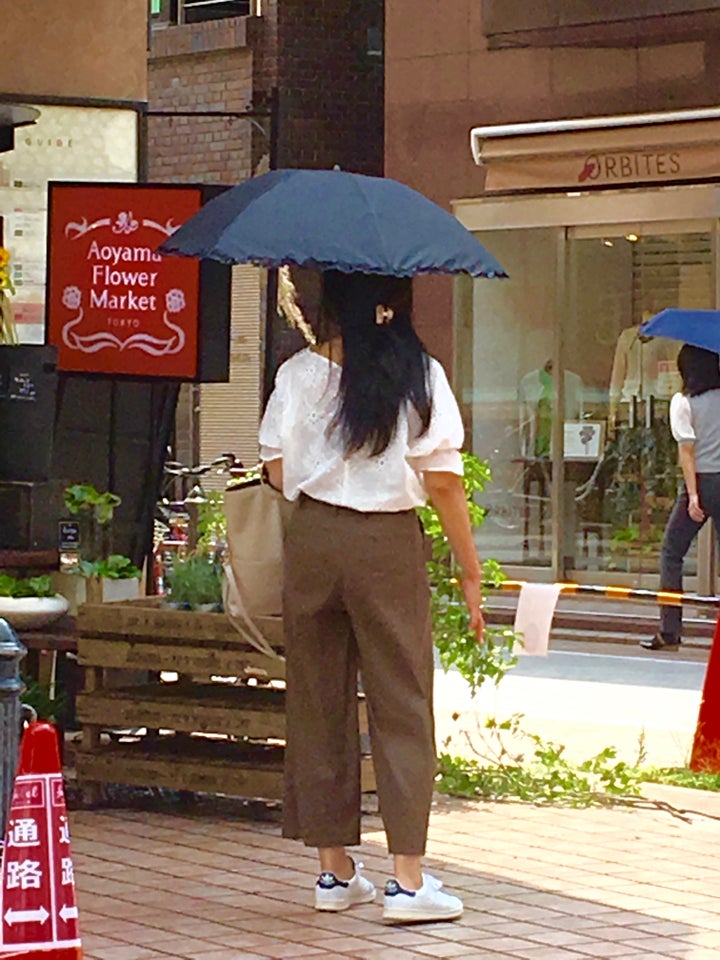 Parasols. To be truly local, ladies should carry a 'parasol '. Don't worry, you don't have to dress like Goth Lolita or a Southern Belle. These are often just a small folding nylon umbrella. Parasols lower the ambient temperature over five degrees (science!) and provide a startling amount of relief from the heat.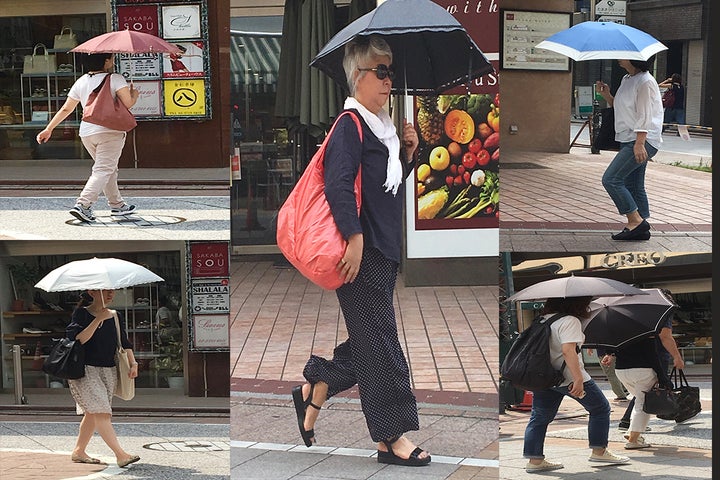 They are also handy for the tropical downpours Japanese call 'guerilla rain' because the storms sneak up on you so quickly.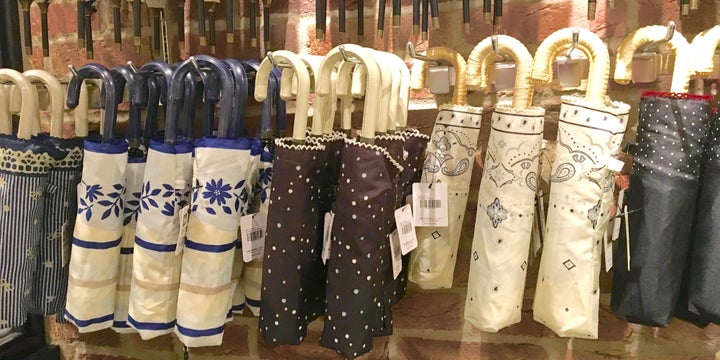 They should be compact, even those that don't fold, not a full-size umbrella. Cheap folding umbrellas sell for as little as 300—500 yen at discount chain stores. A decent rain/shine one is around 980 yen. High end, 3000 yen.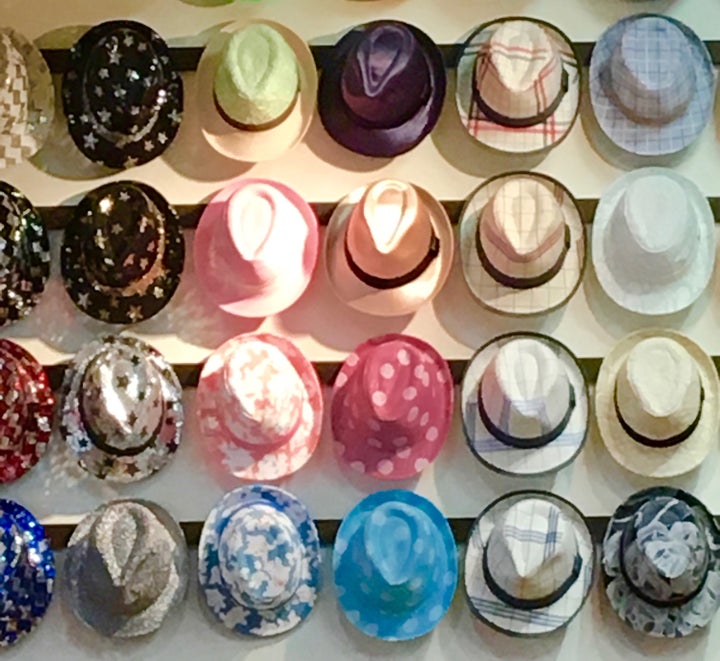 Wear a hat. Children especially need to keep the sun off their face to avoid sunstroke. Even hundred yen stores sell hats and caps.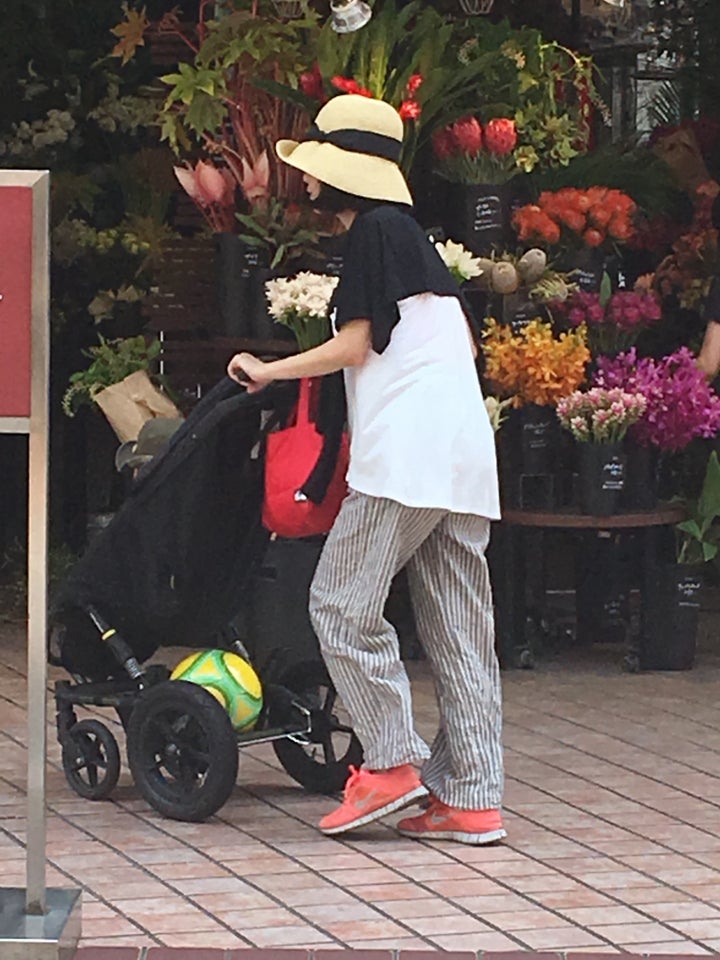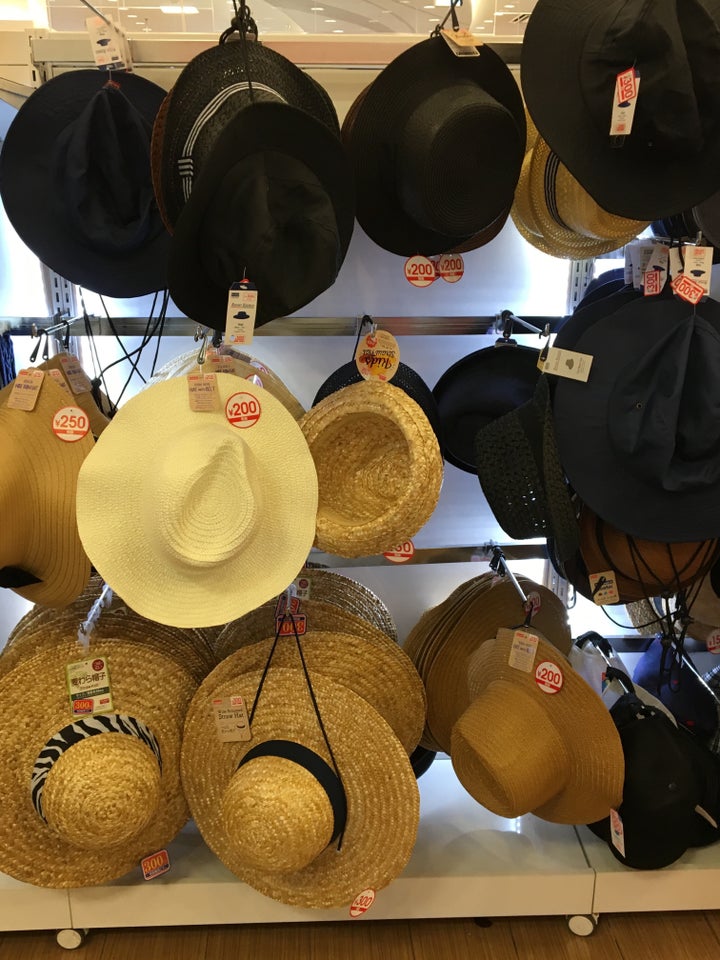 Fans. Folding fans and rounded ones with a handle called Uchiwa are a summer staple, particularly at the station or waiting for a train.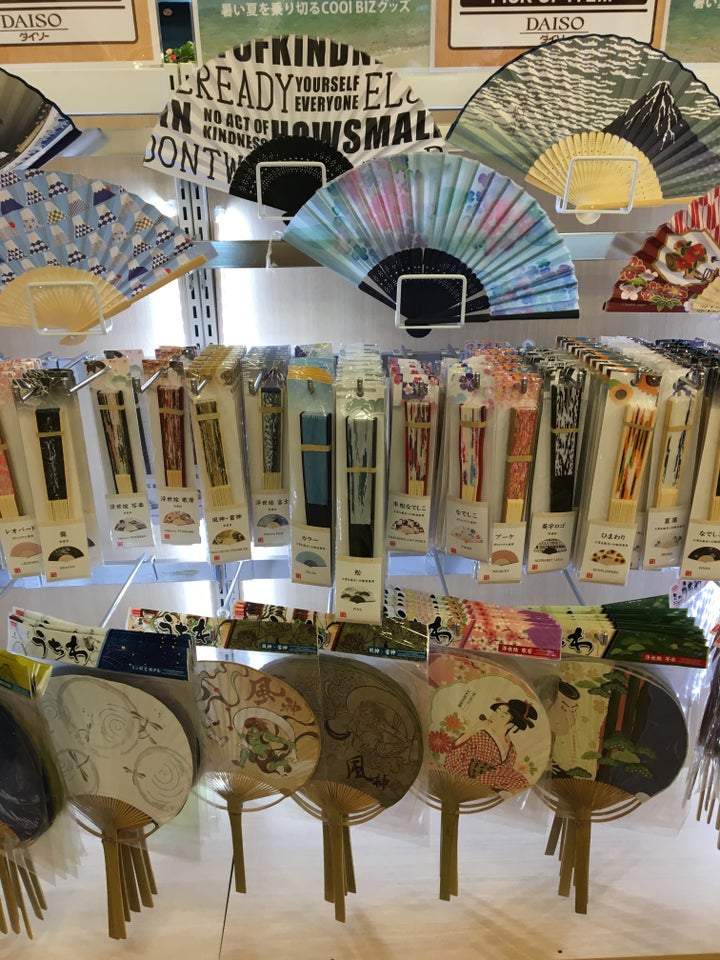 Handkerchief: Please don't stand on the train dripping sweat onto your neighbor. Carry a handkerchief. Japanese are taught – boys and girls, men and women – to always have one. Hundred yen stores sell them. Department stores feature beautiful designer-label handkerchiefs for 500-1000 yen.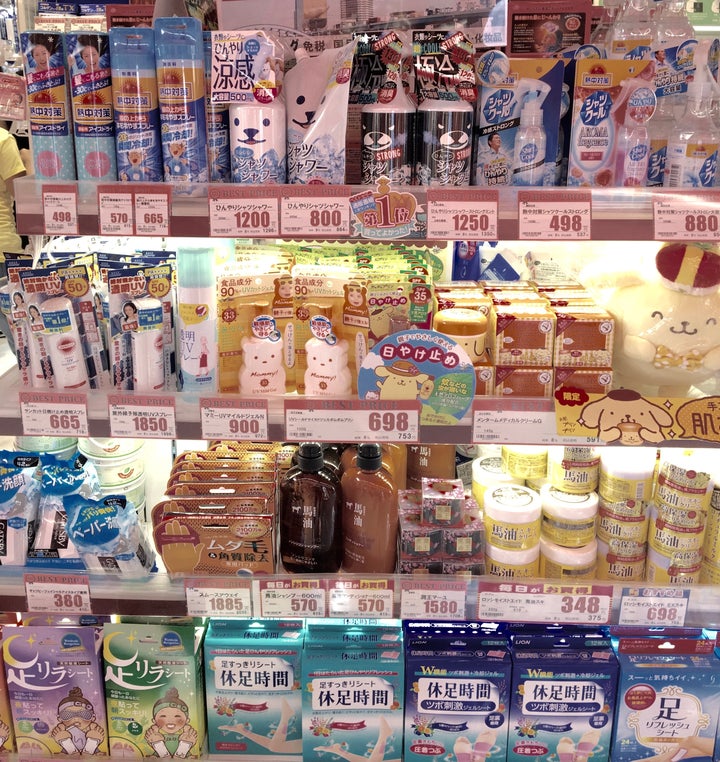 Japanese drugstores stock cooling sprays for the body or clothing, packages of cleansing or cooling body wipes (divided into Men's and Women's), instant ice packs, and sunscreen. These are all clearly labeled with English in small script. Japanese sunscreen comes in little bottles with the SPF on the front.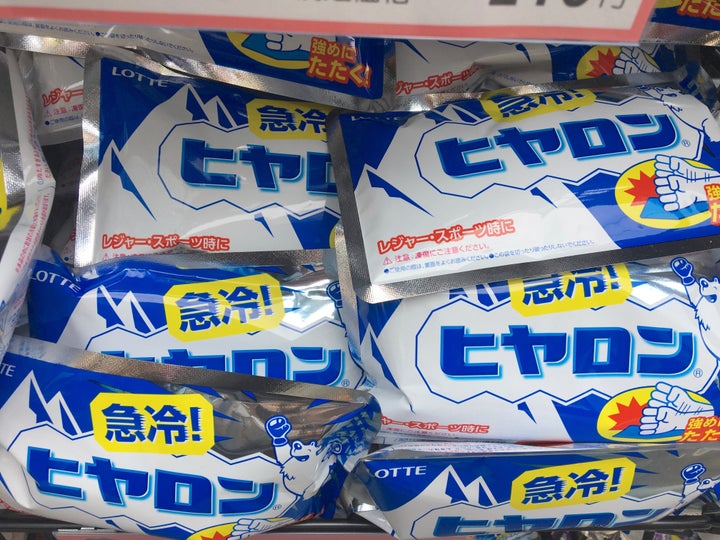 Fever sheets. These sticky, soft rectangles applied to the forehead become instantly cool. Truly a blessing when headaches, nausea, or dizziness strike. Good for kids on the go. Available at drugstores and markets.

If someone comes down with sunstroke and needs a doctor or pharmacist, it's called Ne-Chu-Sho (pronounced: nei-choo-show). Here are the Japanese Characters: 熱中症
Summer temperatures can carry on right through September. When the heat is just too much, moan "Atsui nee!" (atsooee, neh) "It's Hot!" at frequent intervals as you sigh and wipe the sweat off your fevered brow with your handkerchief from the 100 yen store while sipping a bottle of Mugi Cha.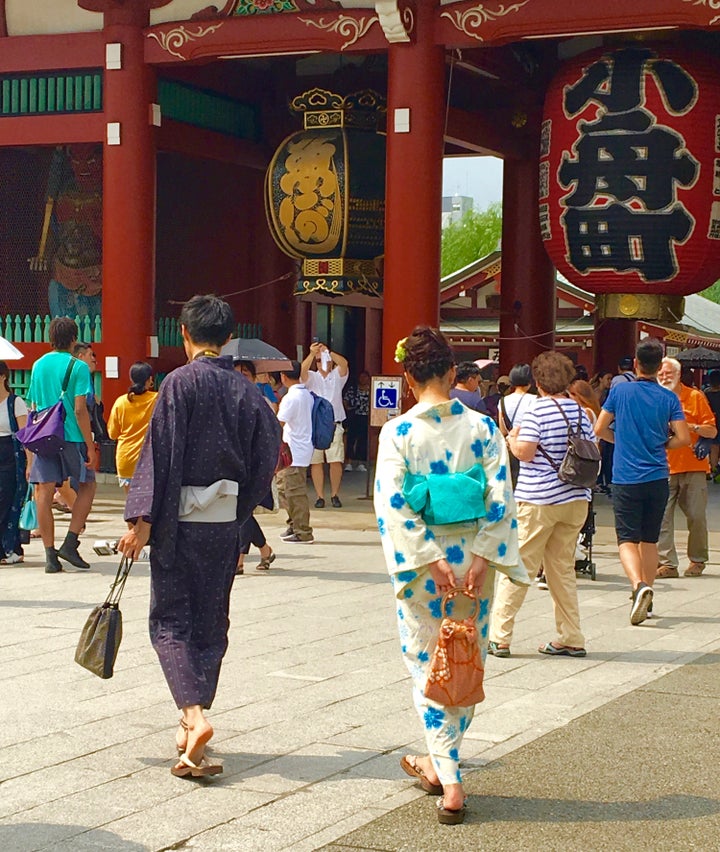 Related