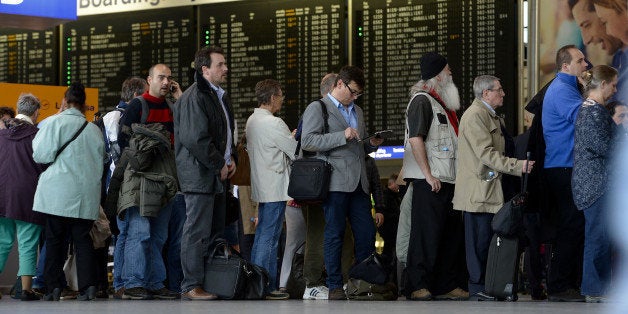 Flight delays are the icing on this apocalyptic storm's cake. Learn to survive the depression a delay brings, and you might make it to the table in time for turkey.
1. Repeat this mantra: "I'm still alive. I'm still alive. I'm still alive."
You're going home for only 72 hours, and your flight's delayed through a quarter of them-- this probably feels like the end of the world. And you've probably sobbed about it. Now it sounds cliche, but take a quick moment to reflect on the fact that you're still safe. There are worse things that could've happened than your delay.
2. Eat a Happy Meal.
Because how often to you walk past and sniff but refuse to order one? The word happy is literally in the title... it's got to help.
3. Host Friendsgiving on the phone.
This rare, delay-induced downtime is perfect for that long catch-up phone call you've been meaning to make for a month. Thanksgiving is purely about loving on your friends and family-- don't let a delay stop you from celebrating.
4. Ask the "out of the question" question.
Just try it, in a reeeally sweet voice. If you see a plane headed toward your home, ask if there's a standby spot magically open. If the airline's change fee is overwhelming, ask if they'll waive it this one time. "Can I sample the Star Alliance Lounge for just an hour?" People don't ask these questions often, and sometimes they're just so bold that the answer becomes yes.
5. Go on a scavenger hunt.
The airport's done you wrong, so make it your playground. Draft up a list of kooky tasks -- from sneaking into the boy's bathroom to -- and split into teams, or go at it yourself for a story to tell around the Thanksgiving table.
6. Befriend your misery mates.
Venting is very cathartic, and during a delay you likely have at least 50 other people to do it with. It'll help you feel less terrible when, unlike that crazy TSA agent, someone sympathizes with your sob story. You'll be able to console others, too-- the best of friendships emerge from shared struggles.
7. Take shots.
Yes, the kind you take at the bar. Toss back like oh, say, three of them, and they'll make the terminal much brighter than yoga breath ever could.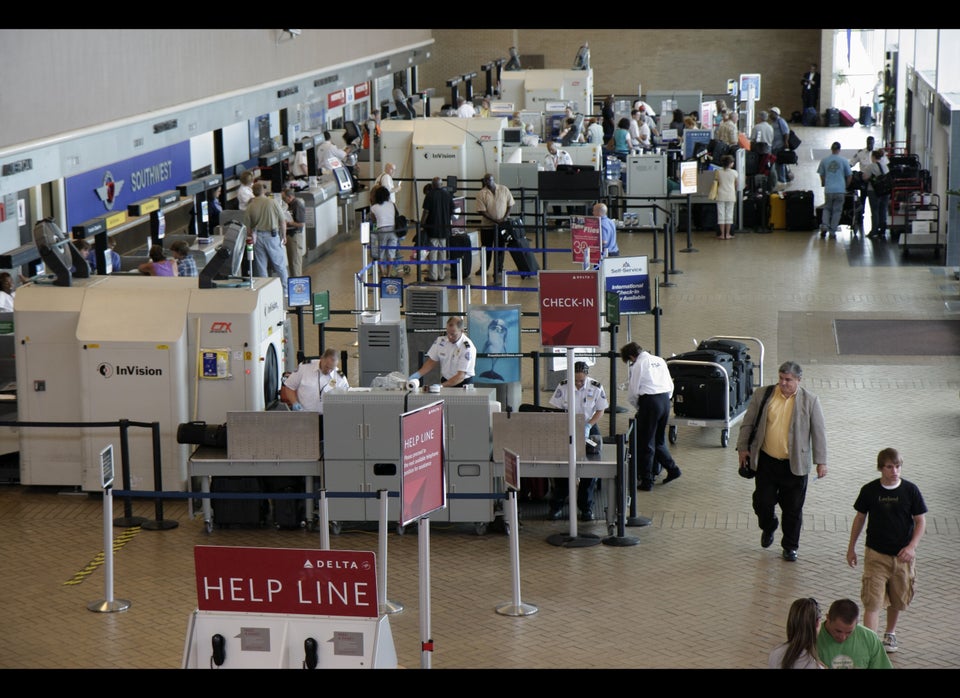 Americas Worst Airports (PHOTOS)