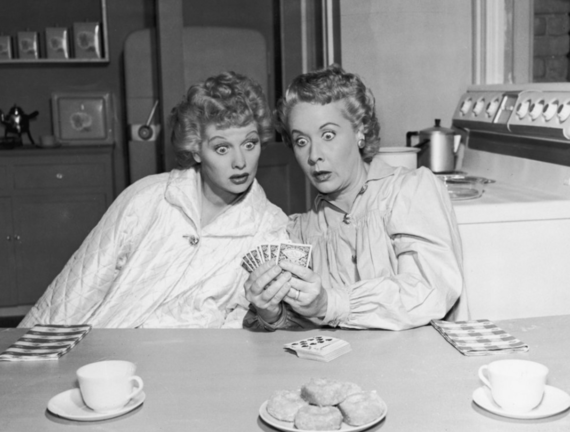 "The friends who are most stimulating to us are those who disagree with us. It is they whose ideas we should ponder." ~ 365 a day quote holder
Today's photo of the ring of daily quotes on the simple chrome ring is significant. It was a Christmas gift. Over 40 years ago a client gave the treasure trove of 365 quotes to my husband, Sheldon Good. Between office moves and tossing away objects over the years, he kept this unpretentious looking gift on his desk - That is, until he married me and I asked if I could place it on my desk. Of course, he said, "yes."
Family and friends often ask, "How can you continue to find topics of interest to share with us?" My answer is, "Sometimes I have to think and think and other times a situation presents itself." My daily quote holder was today's spark. It offered a tip I thought would interest you.
Did you know you profile a woman on a first meeting? You instantly feel an immediate spark or nothing.
My musings today center on the positive chemistry women share with one another with a wrinkle. The wrinkle is: should you enter into a new friendship with a woman who peaks your fancy but whose interests and thoughts differ from yours? I would guess it is a double-edged sword. You have to ask yourself: should I take a pass because I find her differences and her experiences intimidating? Do I pass because my life is comfortable with my tight little circle of friends? Or should I be excited to explore the unknown and broaden my thoughts and horizons?
My life has been enriched by girlfriends. They all possess the essential qualities I look for, but some tend to have that extra something. I am attracted to women whose ideas I sometimes have to ponder. You, too?
If you are the type of woman who reaches out to women whose ideas differ from yours, you know what I mean. The friendship adds a new dimension of stimulation. If you do not have a few friends whose ideas and interests differ from yours, I think you should open yourself up to the possibilities. Why? Your life will be fuller because of the company you keep. These women can have a major impact and influence your personal life.
I have a few tiers of girlfriends. The first tier is my friends who will be there for me on a rainy day. We are like-minded. These are my core friendships. We have the same values, talk about the same topics, hang out at the same places, read the same books and dine at the same restaurants. We share the same hairdressers and manicurists and movie lists. We are in complete sync.
Then there is another tier of marvelous friends who make me ponder. Some years ago, I evaluated my relationships and realized I wanted to, 'make new friends, but keep the old.' And that is exactly what I did. I opened my door to women who read books I had never heard of, talked on subjects I knew little about, introduced me to world views that were opposite of mine, while still sharing the simpatico of compatibility.
I have enjoyed focusing over the past few years on a new level of women friends. By associating at a different level, I have expanded my mind to greater possibilities. Of course it is natural to feel comfortable with women who are exactly like me, but dear friends of mine, it is good to get out of your comfort zone and spend time with women who can expose you to a higher level of living. A good life is about learning, growing and advancing. These women have become very dear friends.
One of my girlfriends Susan is in the Real Estate business in New York, and mentioned she had taken a two-day seminar on negotiation. I asked her to tell me about her experience. "It is the Karrass School of Negotiation. It is an International School. I learned the art of negotiation and really enjoyed the course."
I am taking the course as I write. There are 33 people in the class, all men in their 20's and 30's, and me. Do I feel invisible as the older woman among all these young people? Not at all. I feel very visible, dear friends. Today will be the second day. I would never have taken a course at the Karrass School in the Art of Negotiation if I had not decided to seek out a new type of woman friend.
I am trying to open your eyes to the art of possibilities. You want to stay a visible woman all of your life? You can. Choose friends you are proud to celebrate. It is also extremely important to energize yourself. Spend more time pondering ways to develop friendships with women who live outside your sphere of thoughts and don't forget you are the other half of the equation.
REAL LIFE. REAL NEWS. REAL VOICES.
Help us tell more of the stories that matter from voices that too often remain unheard.