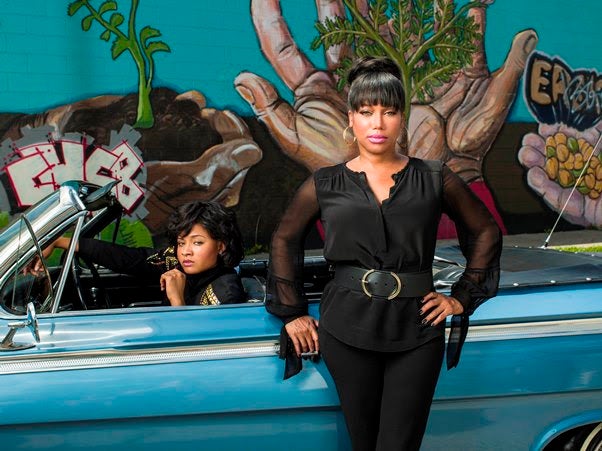 The Lifetime original film ― starring Rhyon Nicole Brown (Michel'le), Curtis Hamilton (Dr. Dre), Jamie Kennedy (music manager Jerry Heller) and R. Marcos Taylor reprising his "Straight Outta Compton" role as Suge Knight ― will chronicle the R&B singer's humble beginnings during N.W.A.'s meteoric rise in the music industry to her past abusive romance with Dr. Dre.
The relationship prompted a downward spiral into substance abuse for the chart-topping singer ― known for her late '80s hits "No More Lies" and "Something In My Heart" ― before her later turbulent relationship with Dre's then business partner and Death Row Records co-founder, Marion "Suge" Knight.
The singer-songwriter, later, had a son with Dre and a daughter with Knight.
She told The Huffington Post that the omission of her involvement in the lives of Dre and company in N.W.A.'s biopic, "Straight Outta Compton" opened the door for her to tell her story as a former artist on Eazy E's Ruthless Records. Though she's "grateful" for developing the project ― which she appears as a narrator throughout the film ― she admits, it was difficult to view her character suffer from substance and domestic abuse.
"When you're living in it, you can't see it. But I couldn't believe that I was really living like that," she said during an interview with The Huffington Post. "And it really resonated with me. Never did I wake up and ask Dre, 'Why did you hit me?'"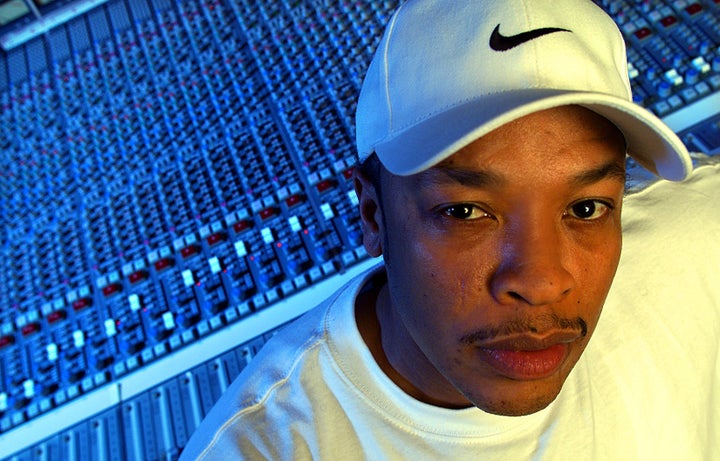 During a scene in the film she adds there were periods where she was both "terrified and grateful" that Dre loved her during their six year relationship. She added to HuffPost that she hasn't talked to the music mogul in "centuries," and hasn't talked to Suge ― who is currently incarcerated and facing attempted murder and murder charges for a fatal 2015 hit-and-run incident ― in "years," but maintains that both men "love their kids, and my kids love their fathers."
Through the years, Michel'le has been vocal in the media about her alleged abusive relationship with Dre. In 2013 during a reunion episode of her reality show, "R&B Divas," the 45-year-old alluded to remaining in a relationship with Dre after he allegedly broke her nose.
"He apologized to the public. I don't think that was an apology to me, because if it was, he would've either called me without the public and said 'Michel'le, I am so sorry for what I did to you 20-something years ago,' that's an apology," she said. "I just think he did a general apology because he had a movie out, and he's got a brand and that's what you do. I'm not mad at him. If he feels free with that, then that's good. I don't know if Dee Barnes took it to heart."
""What doesn't make sense is, why would you publicly apologize for beating women, and then turn around and say, 'I didn't beat a woman?'""
Despite his 2015 apology, Dre, through a statement given to his attorney and included in the film's ending credits, denied abusing Michel'le and "challenges her credibility."
"If he would like to take me to court and sue me, then we should both do our depositions so we can get the story right," she said in response to Dre's statement in the film. "And I have witnesses, so I don't think people are gonna get up there and say, 'No we didn't see anything.'"
"What doesn't make sense is, why would you publicly apologize for beating women, and then turn around and say, 'I didn't beat a woman?' That doesn't make any sense to me, that's an oxymoron… and you had the audacity to put it at the end of my credits," she said. "You know, he had to get a lawyer to even remotely make me put that on there."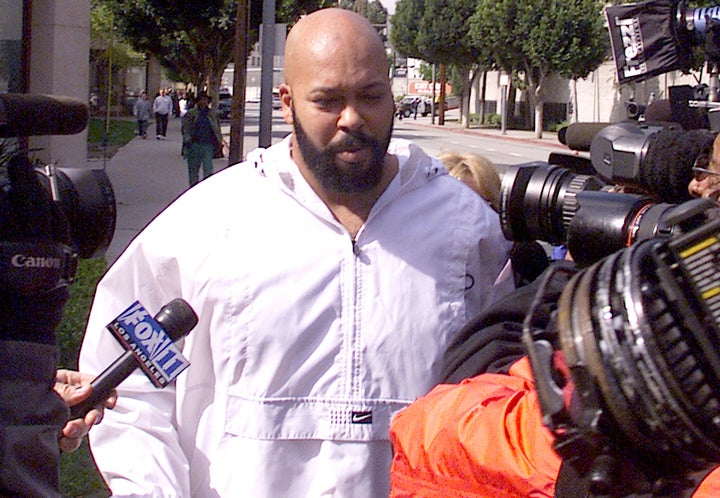 The singer added that Suge Knight also issued a statement threatening to sue her and Lifetime network "if we made him look any type of way" in the biopic.
In hindsight, she said she doesn't have any regrets about her past relationships with Dr. Dre or Suge Knight, and hopes her biopic will help encourage other women to avoid both emotional and physically abusive relationships.
"I want women to just not go through that at all," she said. "People can tell you about it, but it's also a mental thing as well. It wasn't just physical. Of course, it affected me mentally because I'm still talking about it. So it's a scar on your brain, but you have to find it in your heart to just put it away."
"It's easy for people to say, 'OK, get over. Let it go,' but then it's not as easy. And the same goes with substance abuse, too. It was hell and didn't help the situation, at all. I just really don't want women to go through it, at all."
In addition to the debut of "Surviving Compton," Michel'le is also in the studio recording new music, she's developing a line of women's hair care products, and writing a autobiography, which is tentatively scheduled for a January release. She's also currently a featured performer on select tour dates of "Love Jones: The Musical."
"Surviving Compton: Dre, Suge & Michel'le" will premiere Oct. 15 on Lifetime. Check out the film's trailer below.
Before You Go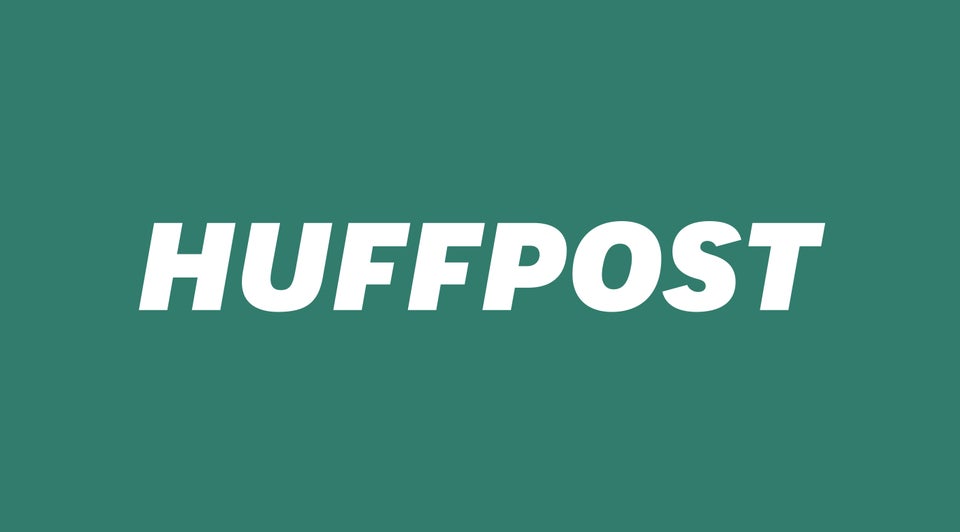 26 Black Biopics To Watch Instead Of 'Nina'
Popular in the Community