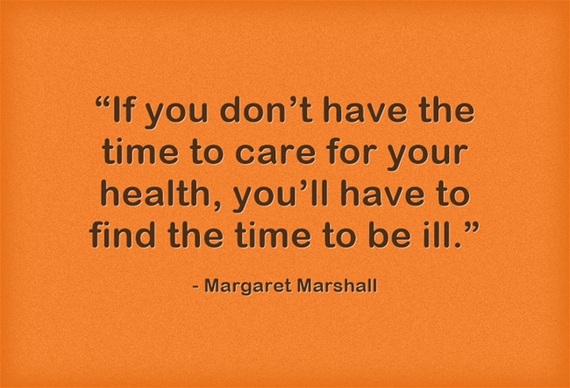 "When I was 11 years old my grandfather had both his legs amputated. When I was 27 years old my grandmother had one leg amputated. When I was 30 years old my father had both his legs amputated. On May 4, 2009 my mother's leg was amputated and on August 18 she had a heart attack and double bypass. On June 18, 2009 my twin brother had a heart attack. He had bypass surgery on July 11 and his second leg amputated two days later. On September 24, 2009 my older brother had his leg amputated. They were or are all diabetic. In my family of origin, I am the sole surviving member that is neither diabetic, has heart disease, nor any amputations. I am healthy." -- Ester Horowitz
Ester contacted me a while ago to work with her and to guide her with eating choices. She had a deep concern about being diagnosed with prediabetes, and her goal was to be the one in her family of origin who escapes the illness. Together we worked on a well-balanced, healthy eating plan that eliminated processed sugars, many carbohydrates, and artificial sweeteners. My clients find that when food tastes too sweet, cravings intensify for more sweets. Our goal was to change Ester's desire for sweet tasting items.
Removing artificial sweeteners was difficult for Ester, but with perseverance, the goal of good health and longevity, she accomplished it. She continues her healthy eating and healthy living lifestyle, exercises regularly, and enjoys her life. Her health thrived as her twin brother's declined. For the eulogy at his funeral she wrote, "We were opposites in personality but despite it, the one thing that continued to bind us, that made us happy, was that he was my twin and I was his. Though we will no longer share that side by side, I will remain his twin and he mine. I have never known a breath of life without Ira. But I do know what he has endured over these past few years, and that my challenge of how to move forward without him pales in comparison."
When you have prediabetes, your blood glucose levels are higher than normal, but not high enough to be diagnosed with diabetes. The exact cause of prediabetes is unknown, but family history plays an important part. As in Ester's family, people who develop diabetes are more likely to have a heart attack or stroke. Is it any wonder that Ester is concerned and takes an active role in her health?
I've spoken at diabetes groups in hospitals. These groups are comprised of patients that have been diagnosed and have, up until now, lived an unhealthy lifestyle. The one factor I stress is how important it is to eat healthy after your diagnosis. For many, the change is too drastic and unwelcome, but the affects of their disease are harsh and life-threatening.
You can lessen your chances of developing diabetes, or lessen the severity of the disease, with a healthy lifestyle. Start now, because according to the Center for Disease Control, 29.1 million people are diagnosed with the disease, but 8.1 million Americans are unaware they have Diabetes.
Excess body fat and inactivity seem to be important factors in developing Diabetes.
Join a gym.
Hire a trainer.
Take an exercise or dancing class.
Join team sports.
Take a walk.
Subscribe to YouTube and follow exercise sites.
Encourage a friend to exercise with you.
Take extra steps whenever you can during the day.
Wear a tracker to count your steps and be competitive with yourself.
Avoid finding excuses.
It doesn't matter how you exercise. If you enjoy the activity you are more likely to continue. Once you make it a permanent habit, you'll look forward to your routine. Keep an exercise schedule that is a good fit with your life.
Eating smart and keeping a healthy body weight is crucial:
Get help and seek advice on a healthy weight loss.
Never skip meals.
Eat a well-balanced diet.
Limit or avoid sugary foods and drinks.
Eat more whole grains and vegetables.
Include protein items.
Eat every three to four hours.
Read labels on all food packages and look for hidden sugars. Words that end in "ose" such as, sucrose, lactose, fructose, etc., are sugar and so is sugar alcohol.
Eliminate artificial sweeteners.
Start now. Prediabetes and Type 2 diabetes can be managed or eliminated with a healthy lifestyle. If you find eating smart and regular exercise too difficult, consider how difficult it is to live with diabetes. Living healthy is truly the easier alternative. Just ask Ester.
Popular in the Community