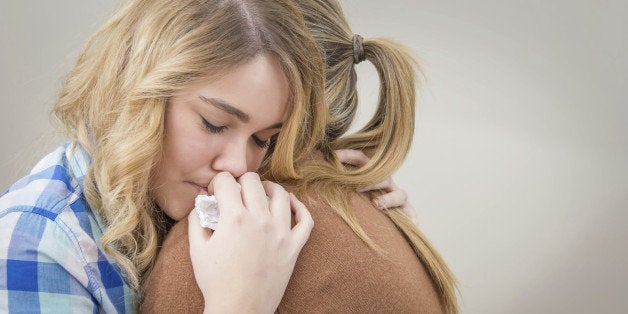 I made it through the day with the intention of being strong. I sought to focus on the positive and recall the endless list of things to be thankful for on this Mother's Day. For awhile, I found solace in the thought that my mother, grandmothers, aunts, and loved ones were around to help me celebrate the occasion. Truthfully, I still missed her. She was the angel that bestowed upon me the title mother. She was the blessing that entered my life and forever changed me.
She was absent this year because she's away working to get better. My daughter has been struggling with mental illness, and as she continues to improve her condition, I stay strong. Most days, I wear strength well, and I can manage to pull together all the pieces of this puzzle called life. This Mother's Day was different; I allowed myself to feel weakness and experienced all the emotions that came with missing my child.
I needed time to experience pain to reach peace. This longing to be with my child is a shared experience for some mothers. My story isn't unique and countless other mothers long for their child. May is Mental Health Awareness month, and it's important that we take the time to highlight the challenges caregivers face while caring for a child with mental illness. Many parents are left out of the equation of emotional health, and the focus is primarily on the individual with mental illness.
Thankfully, we have some support through organizations like the National Alliance on Mental Illness (NAMI) to help parents navigate and locate resources to help manage care for a loved one with mental illness. Along with these resources, parents can benefit from having a safe environment to share their feelings.
If you are a parent of a loved one who struggles with mental illness, understand that your feelings are valid. Experiencing the stages of grief and sadness is normal, within limits. Seek professional support when necessary. Remember your emotional health matters and the best way to help your child, is to ensure you are practicing self-care strategies (i.e. meditation, music, exercise).
My Mother's Day was a roller coaster ride of feelings but in the end, I found peace in knowing that I'm still her mother, and soon she will be better. I encourage you to share your story to shed light on mental illness and bring awareness to those suffering in silence. Together we can all be a part of positive change.
Popular in the Community