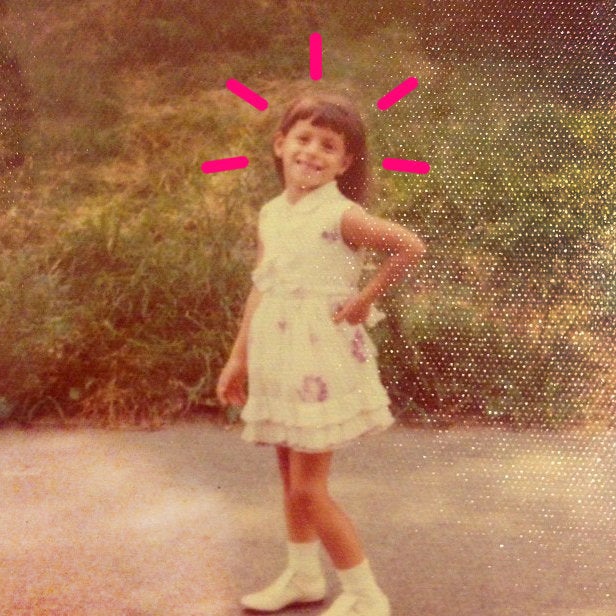 When I was 9 years old, my mother would send me out every day for milk, bread, cigarettes and a "dime bag" ― a shopping list I assumed was the norm for every neighborhood kid. If the dealer wasn't available, I wasn't allowed to come home without the weed, and God forbid I brought home the wrong rolling papers!
Looking back, I had no idea my mom was making me do anything wrong. Nor did I realize I was essentially drug running before I even reached middle school.
My mother, Helen, was extremely talented and artistic (a trait my daughters fortunately inherited). She would finish all of my school projects after I went to sleep, and I'd wake up to a masterpiece. She was funny, wildly creative and wonderful... when she was sober. But she was a drug-addicted recluse ― and had been since before I was born. I simply didn't know her any other way.
"My mother was funny, wildly creative and wonderful... when she was sober."
My mother would go on to try every drug known to man as the decades passed. And being the child of an addict, this led me to develop the unusual skill of being able to figure out what drug she was on by her mannerisms and demeanor. She started out with heroin (which resulted in my being born addicted and going through withdrawal as a newborn) and continued with marijuana, cocaine and eventually crack before she died of lung cancer at the age of 49.
My mother's addiction meant my neglect. It meant my home life, my education and my future would all be very unstable. Despite my teachers saying I was gifted and suggesting I skip a grade (which my family declined to do), I was always distracted. I spent my formative years trying to focus on my schoolwork, but I worried about her ― and about the state she'd be in when I got home from school.
Would she come pick me up high and dressed inappropriately again?
If not, when I get home today, will she even be there?
Her instability scared me to death. And trying to manage my own sanity while hiding my home life from classmates was a lot of pressure for a young child. Her addiction forced me to grow up. Maybe too quickly.
Thankfully, the neglect I experienced did not go completely unnoticed. The state would eventually award custody to my Grandma Angie, who became the saving grace of my upbringing. My grandmother, an older woman, raised me alone while still working a full-time job in New York City. She did everything in her power to give me a normal childhood. She had an incredible work ethic, a huge heart, an enthusiastic personality and so many good friends who loved us dearly.
I am so grateful that in the absence of my own mother, my grandmother volunteered to be my legal guardian and role model. She demanded, however, that I never call her "Mother." She explained to me, at a young age, that her daughter ― my mother ― were very sick, and that I would go back and live with her once she got better. My grandmother helped me understand my mother's addiction was a sickness and that she was a good person.
As a child, though, you believe your parents' poor behavior is your fault. That you deserve it. When your mother disappears for days at a time, it's very difficult to not assume her lack of love for you is the reason why.
But she did love me. She did care about me. She just cared about drugs more, as painful as that is to say. All I wanted was to be like everyone else at school and not be ashamed of my mom. I wanted to love her, for her to love me and for us to be happy ― but her addiction made that impossible.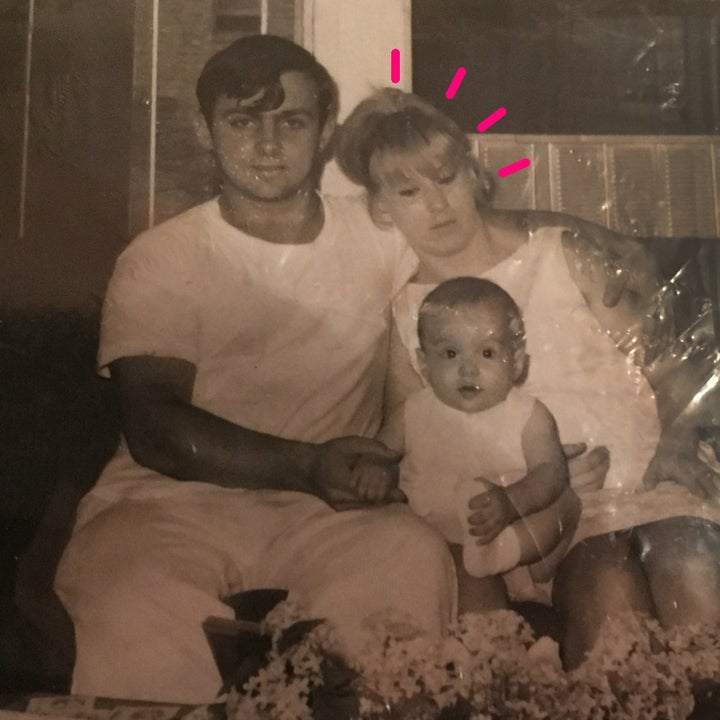 Now, looking back at everything, as disheartening as it is, I can say I both loved and somewhat hated this woman. When she passed away, I felt both sadness and relief. She lived such a hard life, and for the first time I felt like she couldn't hurt me, herself or anyone else anymore.
"When she passed away, I felt both sadness and relief... She couldn't hurt me, herself or anyone else anymore."
Several years after her passing, I found myself at a group reading with a medium. The medium told me things only my mom and I would know. She said my mom wanted me to know I was beautiful and that she loved me ― words I never heard from her when she was alive. My mom also said I taught her the meaning of unconditional love.
I can't say for sure if mediums are legitimate or not, or if my mother really did have a beyond-the-grave revelation, but hearing what I so hoped to be true helped me tremendously and gave me the closure that I so desperately needed.
Because of my mother, I am a kinder person. I never want anyone else to feel like I felt growing up ― unloved and unwanted. I want the people in my life to know how much they mean to me. My mother's addiction damaged me emotionally, but it also made me an extremely strong person ― and for that, I thank her.
Popular in the Community