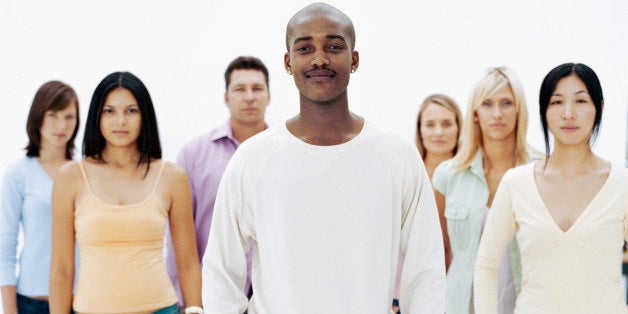 *As originally seen on The Good Men Project
Office Setting, walking towards the whiteboard calendar to sponge wipe clean and write in the dates for January 2016, a great hesitation comes over me. I pause to place my hand on my hip, the tip of the marker to my chin and reflect on the crazy year that was 2015. Are we actually living in times that are more like the 1960's where black people are being killed because of being black and Muslims are being persecuted because of their religion? Are we living in times of yester year when immigrants are being refused entrance to this country because of bigotry and ignorance and the freedoms of speech and assembly are being threatened with blatant violations because of hypocrisy?
Rufus stepped in and pinched me. "Are you going to stand there all day?" No, I said. I was caught up in thought. Last year was a wakeup call. We are living in very strange times. Our children shouldn't have to deal with this. Did we shelter them too much? "Shelter? You know we kept it real with those boys. You know we told them and warned them about all of the discrimination they may face not only because of skin color but because of religion as well. We did our job. The rest is up to God "as Rufus turns in his chair and begins to work.
Those are my babies, even though they are 22, 24 & 26, they will forever be my babies. Whenever I hear about a cop shooting an unarmed black man, my heart goes out to that mother because I feel as if that could have been my baby. Whenever I hear about Donald Trump mistreating Muslims or saying something not true about Islam, the mother bear in me ignites because I feel the need to protect my babies. "Babies? Those are grown men. You have to let them grow up. They have grown up. There is only so much protecting you can do...we can do. black men have always been a target in this country. Racial profiling is real out here. They know how to act or react with the police. We taught them that. You can't control other people and their misinformation or willingness to trample over our rights. The only thing we can do is put up a good fight against it, try to educate these fools about what the real is about Islam and live our lives to the best of our abilities with good character. Like I already said. The rest is up to God" as Rufus swivels again in his chair again and continues to work.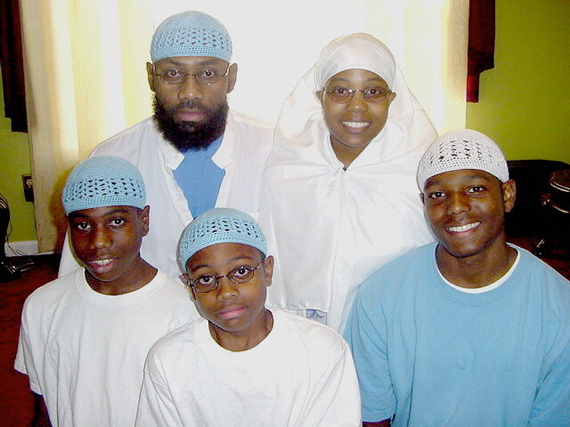 Our grandparents and parents faced huge hurdles with the numerous prejudices they encountered in just making a living. The more things change the more things have stayed the same. When will we get over skin color? When will we get over being ostracized for believing in something different? Let me refresh my memory to make sure I'm not overreaching. The First Amendment states - (per Wikipedia)
The First Amendment (Amendment I) to the United States Constitution prohibits the making of any law respecting an establishment of religion, impeding the free exercise of religion, abridging the freedom of speech, infringing on the freedom of the press, interfering with the right to peaceably assemble or prohibiting the petitioning for a governmental redress of grievances
Memory checked. I get it. Just because it's written does not make it applicable to everyone. This is how we raised our boys. Knowing and dealing with the reality of the new millennium, this reality is where we are. Very few people deal with the daily uncertainties of not knowing if this is going to be the day when your patience is tested or the day when you won't get the job because of your skin color, your kuffi (religious head covering) or your beard. "Not everyone is going to like you regardless of your ethnicity, religious preference of even if you wear brand names. Your character should speak before you do. But unfortunately that ain't how it goes down these days. Your morals should show better than any clothing label. Love for self is something that is inside of you and cannot be destroyed by harsh out of place words. I should just stay facing you as you continue to work this out in your head. I would say overthink it but you are a mom. I'll give you your time." Rufus remains facing the calendar.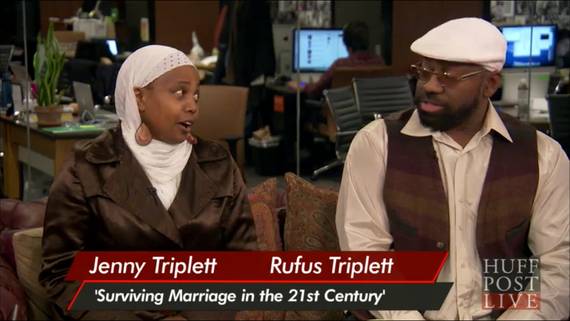 January 2016. I decided to go ahead and fill out the calendar. Time does not stand still. It's not something we get back. You can either use it wisely, frivolously or just let it pass you by. We have chosen to speak up, speak out and try to make things just a little bit better while we are here and once we are gone. After all, our children our part of our legacy just as we are part of our parent's legacy. They will look back and wonder how we handled all of this turmoil. What did we do to help bring about change?
"Let me remind you that from the time we became parents we have always set a standard of raising good kids. They were not going to be disrespectful, lazy, run the streets, go to prison or be baby daddies. So far, so good. Do you think that has been easy? Do you think that has happened because we are not doing anything? I did my job. This generation is being labeled entitled, carefree and lost. The outside influences are overwhelming but that's where parental guidance, even with grown kids, matters tremendously. Are you done yet? Rufus leans forward.
Modern technology has helped in frequent communication and the non-preaching approach we have taken with our boys. It's hard to be long winded with a tweet or a text when you don't feel like typing. Traditional Sunday phone calls to check on mom are now sporadic Facebook inboxes, emails with attachments or selfies to say we are ok. When the news blows up with anti-Islamic rhetoric we expect our phones to buzz and ding more frequently, but they don't. When a young black man is gunned down by the police or an innocent unarmed little boy is shot and killed for doing what little boys do, play, we would think that our phones would buzz and ding just because. But they don't. Are we more worried than our children? Do they see the world differently? Are we being overprotective...still?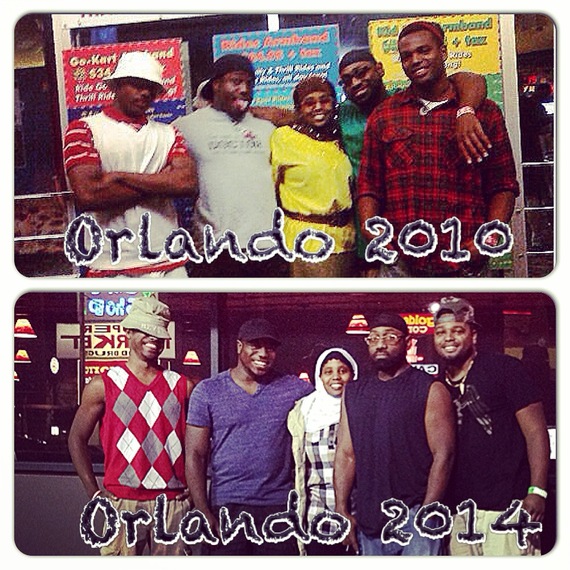 "We? Please finish the calendar. We have work to do. I know you're going to worry about these grown men until the day you die. That's what mothers do. They know they are loved. We have given them the tools they need. But seriously this time, are you done? You need to come on?" Rufus looks at the calendar.
I completed the calendar for January. One day at a time I say in my head. Yes, I'm done...for now. We'll visit this again at another time. I'm a mom...remember.