A few cars had stopped and a bunch of people were climbing down the side of a cliff to a demolished car, the fall had proved to have been fatal. An hour earlier we had just passed the highest motorable point in the world 18,300 feet (5600 meters) and were now on our way down to Nubra Valley (India). As one could expect the often narrow road through this pass of the Himalayan mountain range could get anyone's hair to rise.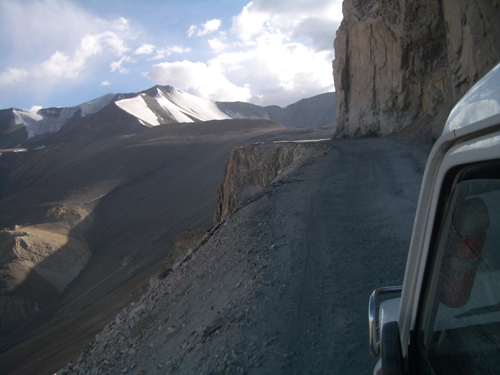 We were told that the car that had plummeted down the cliff was actually an accident from the day before, three people had died. Despite the morbid circumstances of the trip and the numerous other car wrecks we spotted along the road, the scenery was stunning and diverse.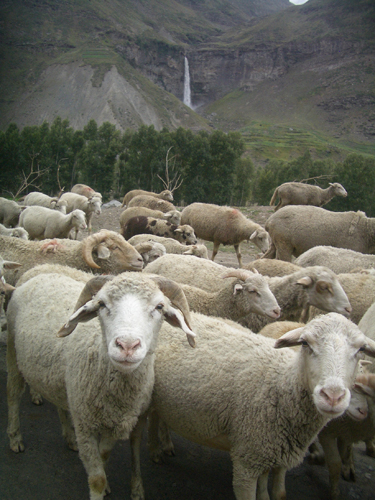 A few days earlier three Danish friends back from my college dorm had come along for the trip. We decided that the trip should be to Ladakh in the far north western part of India. It was to be a road trip we wouldn't forget, it took one night in a bus to Manali which was followed by two days of jeep to Leh. However, long and tough this trip sounds it was well worth it. The scenery is extremely different from valley to valley and is stunning as well.
Altitude sickness hits the majority of travelers at these heights, but is unpredictable. In our case we all had strong symptoms, which resulted in an emergency stop at one point. At 18,000+ feet one really wonders whether you really are as unfit as you sound, everyone was short of breath.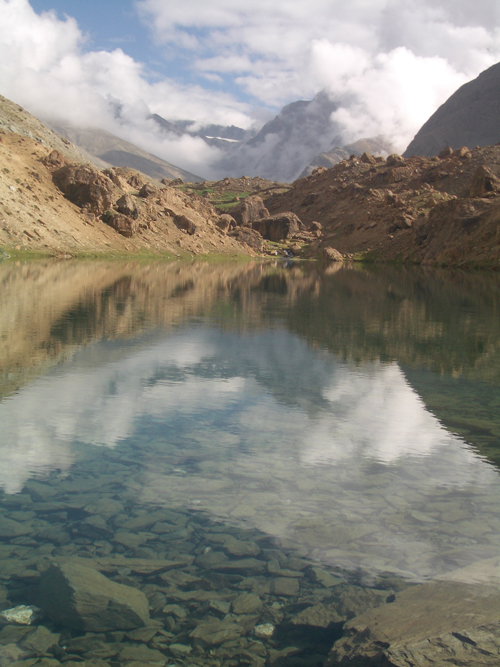 In fact, when we were reaching the highest point of 18,300 feet the road had been hit by a rockslide. This had stopped all traffic and a long row of military vehicles were 'parked' ahead of us. They had been there for at least an hour when we arrived and it seemed that they had been clearing a path threw the large rocks that had piled on to the road. To our horror when looking down the cliff side we saw the remnants of an identical military vehicle at the bottom of the cliff side. Thinking that this was something that the rock slide had caused, I asked our driver. The theory was disproved, he claimed that the accident had happened a year ago. In that area alone we spotted about five vehicles that had suffered the same fate.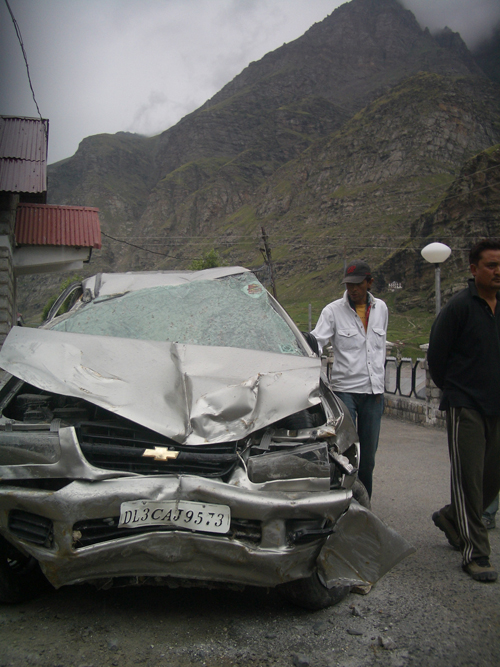 Popular in the Community