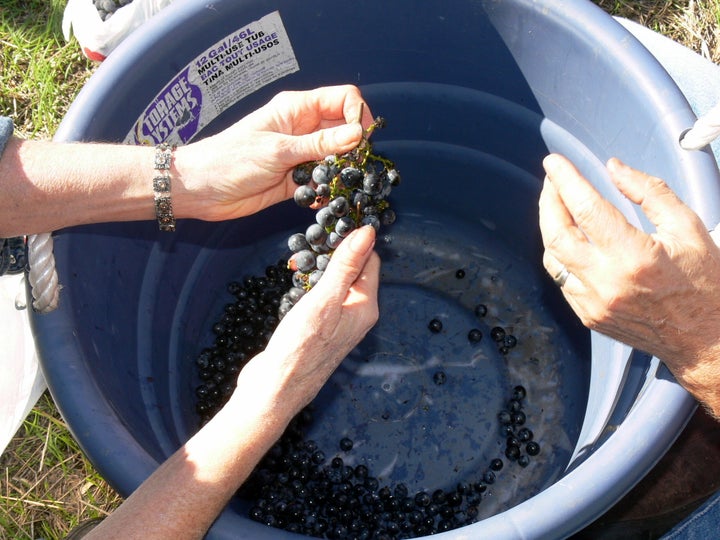 Yemen is in the midst of catastrophic hunger crisis with 10 million people -- almost half the population -- without enough food to eat and five million people needing urgent assistance. In the northern districts of Haradh and Abss in Hajjah governorate, one of the poorest areas of Yemen, families are fighting for survival and resorting to desperate measures to cope and feed their families.
Aid agencies have warned that the crisis threatens to derail Yemen's crisis threatens to derail Yemen's development and stability.
The hunger crisis in Yemen, which affects almost one out of every two Yemeni citizens, and is putting nearly one million children at risk of severe malnutrition, must be addressed immediately to put the fragile country on the path to a better future, eight international and Yemeni aid agencies said today.
The call for more targeted emergency funding came as foreign ministers from the U.S., UK, Saudi Arabia and other countries are set to meet with the Yemeni government at the Friends of Yemen donor conference in New York.
The aid agencies -- Oxfam, Mercy Corps, Islamic Relief, CARE International, Merlin, International Medical Corps, Yemen Relief and Development Forum (YRDF) and the Humanitarian Forum -- said that despite generous pledges of $6.4bn made at a conference in Riyadh, the humanitarian response was still dangerously under-funded with the majority of pledged funds being allocated to infrastructure and macro-economic stability.
This year's UN appeal for $585 million for Yemen's emergency needs is still less than half-funded. This shortfall could be closed with a fraction -- just over 4 percent -- of the funds promised in Riyadh. There is no reason for an under-funded humanitarian response, say the agencies.
Recent surveys have uncovered high malnutrition rates in Lahj in the south and Hajjah in the north, and agencies are now responding to needs in Abyan, which until recently was a no-go area wracked by fighting between the Yemeni government and insurgents. The aid agencies said that although longer-term funding was essential, it would not help Yemen achieve development and stability unless matched with immediate funding to tackle the worsening humanitarian crisis.
Colette Fearon, Country Director of Oxfam in Yemen, said:
With each passing day, the crisis gets tougher. Children's futures are at risk with some of the highest rates of child malnutrition in the world. Women tell Oxfam that their lives have got worse since last year's political upheaval. They can't afford food or find work. Parents are pulling children out of school to beg, marrying their daughters early and selling what little they have just to get food today. They know this will make life harder in the future, but have little choice. People cannot survive on promises, however generous. It would take a fraction of the money already promised to fully fund the UN appeal.
The aid agencies urged donors not to repeat the mistakes of the past where funds were pledged to Yemen, but did not materialize. In 2006, five billion dollars was promised to Yemen, but in early 2010 less than 10 percent had been disbursed. They called on the Friends of Yemen to ensure a comprehensive strategy and accountable and transparent plan detailing how the money would be spent and by when, with clear indicators that national and international civil society could monitor. They said this would help ensure that humanitarian funding was quickly followed by investment to tackle the root causes of Yemen's hunger crisis.
Mohammed Qazilbash, Mercy Corps Yemen Country Director, said:
The humanitarian crisis is staggering and Yemen needs immediate assistance to help the millions of Yemenis who are hungry right now. As world leaders gather to discuss Yemen's future, we urge them not only to meet pressing needs on the ground, but to ensure that there is a plan in place to address the root causes of the crisis. Unemployment and high food prices mean that people cannot afford food today. By investing in the private sector, supporting market development, job training and youth employment programs, donors can give Yemenis a better future and break the cycle of hunger.
The UN is expected to request another £92 million to address needs in Abyan in the coming months. The agencies said this could be covered with just over one percent of the 6.4bn pledged.
"Malnutrition rates in Hodeidah have exceeded the emergency threshold by 100 percent, so Islamic Relief is launching a health, nutrition and livelihood programme there, it's aim is to save life," said Islamic Relief Country Director Hashem Awnallah, adding that the agency is also targeting Abyan and Lahj, but "more resources are needed to keep current operations in place and reach out further."
The call of the international aid agencies is echoed by Yemeni civil society. In a recent civil society conference in Riyadh, over 100 civil society representatives from across Yemen agreed that the humanitarian crisis should be a key priority for funding. The Yemeni diaspora is also campaigning for recognition of the hunger crisis through its Hungry4Change campaign.
Related
Popular in the Community